Tim Mitchell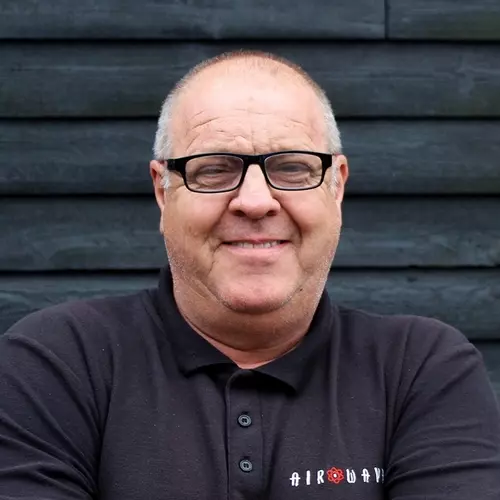 Job title
Pre-Sales Technical Manager
Tim manages satellite and network installations across Airwave's portfolio of customers.
Experience and Background
Having completed a post-school course in engineering, Tim ventured into the satellite industry, becoming an expert in the installation of satellite networks and Sky TV - he installed his first Sky dish in 1989. In 1995, Tim moved into the hospitality industry and became and expert in the installation of satellite networks within hotels and multi-dwelling units. Having earned his satellite stripes, he joined Airwave to lead all Sky and satellite network design and installations.
Something Interesting?
Tim is a big Brighton and Hove Albion fan, season ticket holder and admirer of Mark Lawrenson, fondly stating that he was a "Rolls Royce of a player."
He once got banned from a Sky installation at Eamonn Holmes' block of apartments for getting stuck on the roof - a seemingly innocuous crime, until he admitted lobbing blocks of concrete off the roof to attract attention. Despite this pugnacious approach, Tim insists that he's " a lover, not a fighter."