Soundog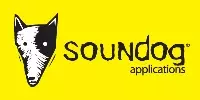 Soundog accessories available now from Airwave.
---
Soudog

Soundog

Soundog

The Soundog Interactive Transmitter works in a multi-television environment to provide digital interaction, offers, messaging and sound through your guests smartphone.

The Soundog Interactive Transmitter engages your guests in your establishment by hearing any TV program being viewed and sending them offers right at the table.

Guests simply logon to the Soundog network, scan the Soundog QR code and download the free mobile app and they are off and running with Soundog Mobile, unleash your audio and engage the audience!