Samsung 670 Hospitality Range
HGEE670DKXXU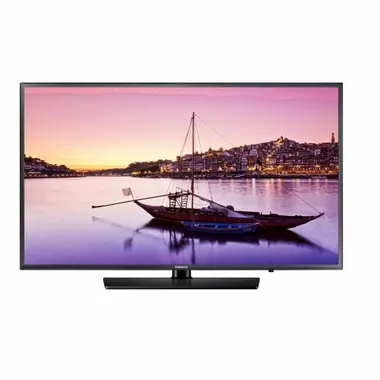 Samsung
HGEE670 Series
Deliver Premium Guest Services through Samsung's Coaxial-based HE670 Hospitality Displays
Product features:
Slim, stylish design mounted on a swivel stand achieves ambiance for the hotel room and convenience for hotel-guest's viewing experience.
On-screen home menu provides valuable guest information in a convenient and concise setting.
Advanced plug-and-play capabilities synchronize display functionalities to accelerate multi-screen implementation
Headphone ID detects personal headphones connected to the extension sockets next to a bed and connects to TV for a personal viewing experience.
External clock accessory enables guests to quickly – and comfortably – get the time with just a glance.