Top TV Tips
14 February 2022

13:00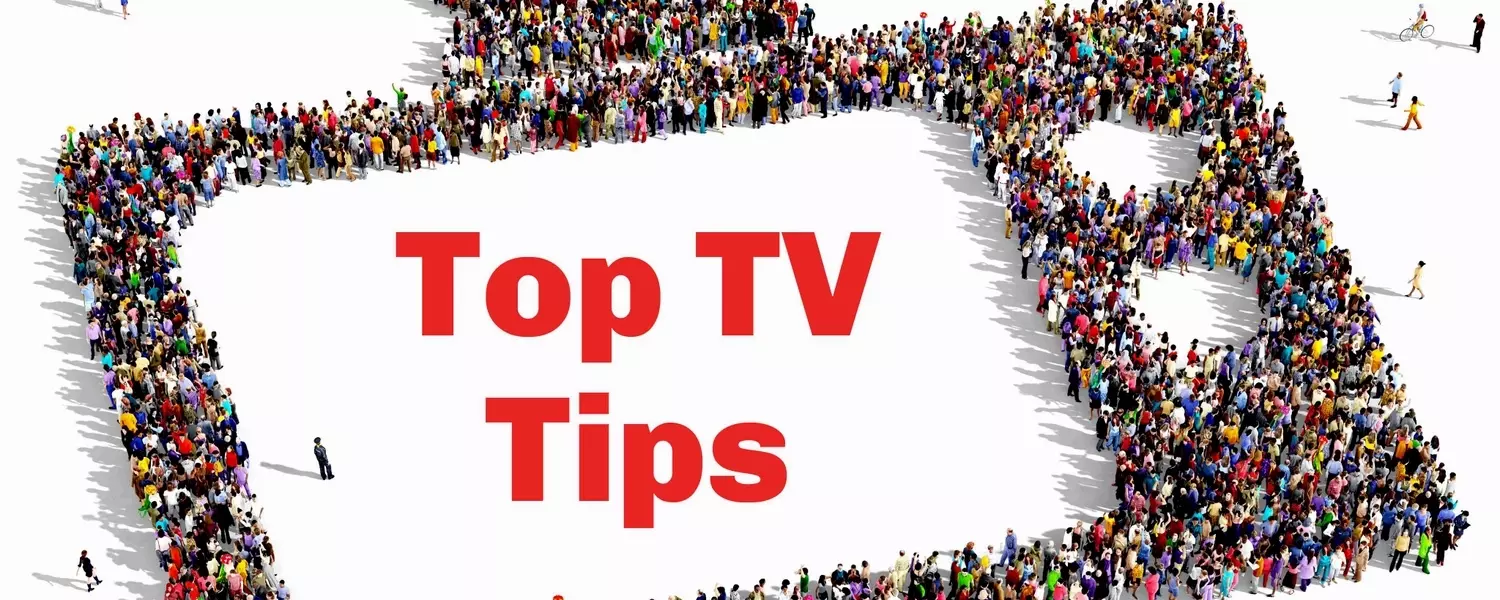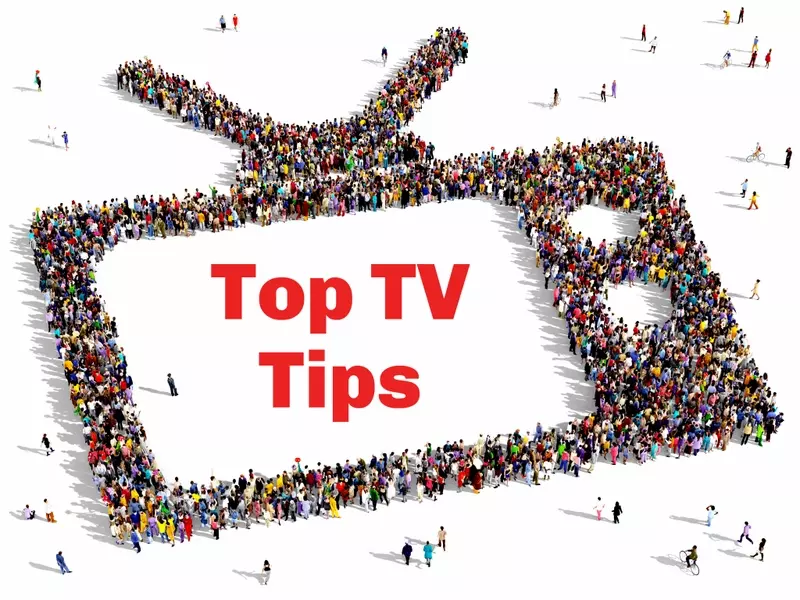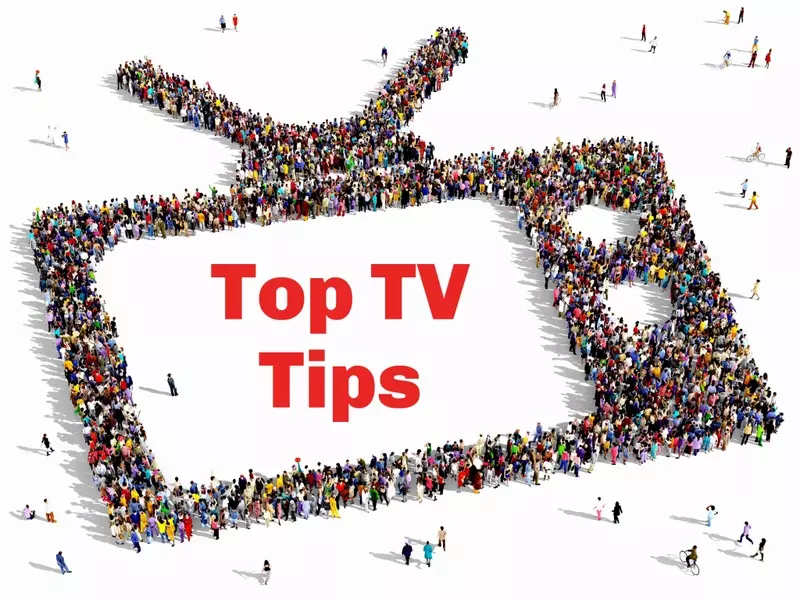 Top TV Tips
Remember yesteryear's hotel TV? a big box sitting forlornly in the corner of the guest-room, offering five measly channels (two of which showing more snow than show), painfully slow channel transitions, cumbersome user interfaces, and if you fancied a bit of on-demand content and were lucky (or unlucky), access to a limited selection of expensive pay-as-you watch movies.
Today's hotel TV is a very different beast. Large screen, small footprint hardware that's just as much smart-hub as TV display. But in a technical world that's constantly changing and forever evolving, things can get quite confusing, right?
Well, that's what we're here for! Before you make any decisions, before you pick up the phone to talk TVs, have a quick flick through Airwave's Top TV Tips:
---
1. Buy a hotel TV!
Well, this seems obvious, doesn't it? it's what the article is all about..
But it's important, So important.
Like the plague, avoid buying a domestic TV and putting it in a hotel room. You'll regret it. Whilst you might save a little bit of money, you'll almost definitely increase the long-term cost of your investment. Not to mention the less tangible operational costs that go hand in hand with domestic TVs in hotel rooms. Anyway, we go into much more detail in the below video - have a watch.
---
2. Implement an Information System
Hotel information systems turn a hotel TV into a powerful information and marketing tool, delivering interactive services and additional features to the TV, via a customisable interface.
Whilst they come in all shapes and sizes (ranging from a simple splash screen with an image and text, to sophisticated systems capable of two-way communication and service integration), they will always add value and a personal touch to the guest-room TV.
We like to categorise each benefit heading as follows: inform, entertain, promote, operate & analyse. Keen to find our more? click here.
---
3. It's Not Just a TV...
Think of today's hotel TV, not just as a TV, but as part of an IOT ecosystem - an internet enabled smart hub, multi-faceted and boasting an abundance of additional features.
SMART TVs can be integrated with PMS (property management software) to perform a series of additional tasks. These may be as simple as a personalised welcome message on the TV or Viewbill (allowing a guest to keep up to date with current spend in the hotel) or can be increasingly sophisticated - think the operation of a room's lights, heating and curtains via the TV.
Naturally, you don't need to incorporate every available feature - many of these might not be relevant anyway - but make sure you don't under-estimate what your humble TV system's got underneath the bonnet.
---
4. Keep it Simple!
With all this increasing scope and power of today's hotel TV system, it's tempting to fill your boots, implementing a raft of features and technology, and creating an all-singing, all-dancing bedroom masterpiece. Whilst innovation is great (and we champion this as much as possible) our ethos has always been - optimum experience first, innovation second.
Feel free to impress your guests with sexy functionality, but make sure it works well and is simple to use.
A clear, intuitive menu system is the defining feature of a top drawer TV system. Easily navigable menus and logical pathways are key, as is the prominent positioning of the most used features (typically BBC One/TV channels and Chromecast). Spend a good amount of time working on the user experience, from the TV's switch-on to switch-off. When this is done, test, test and test again. Don't allocate this role to your IT engineer, give it to the least technically savvy person in the hotel.
Of course, another good option is to work closely with Airwave's technical design team - who, of course, are experts in the design and configuration of user-friendly information systems.
---
5.Think About The Home-From-Home Experience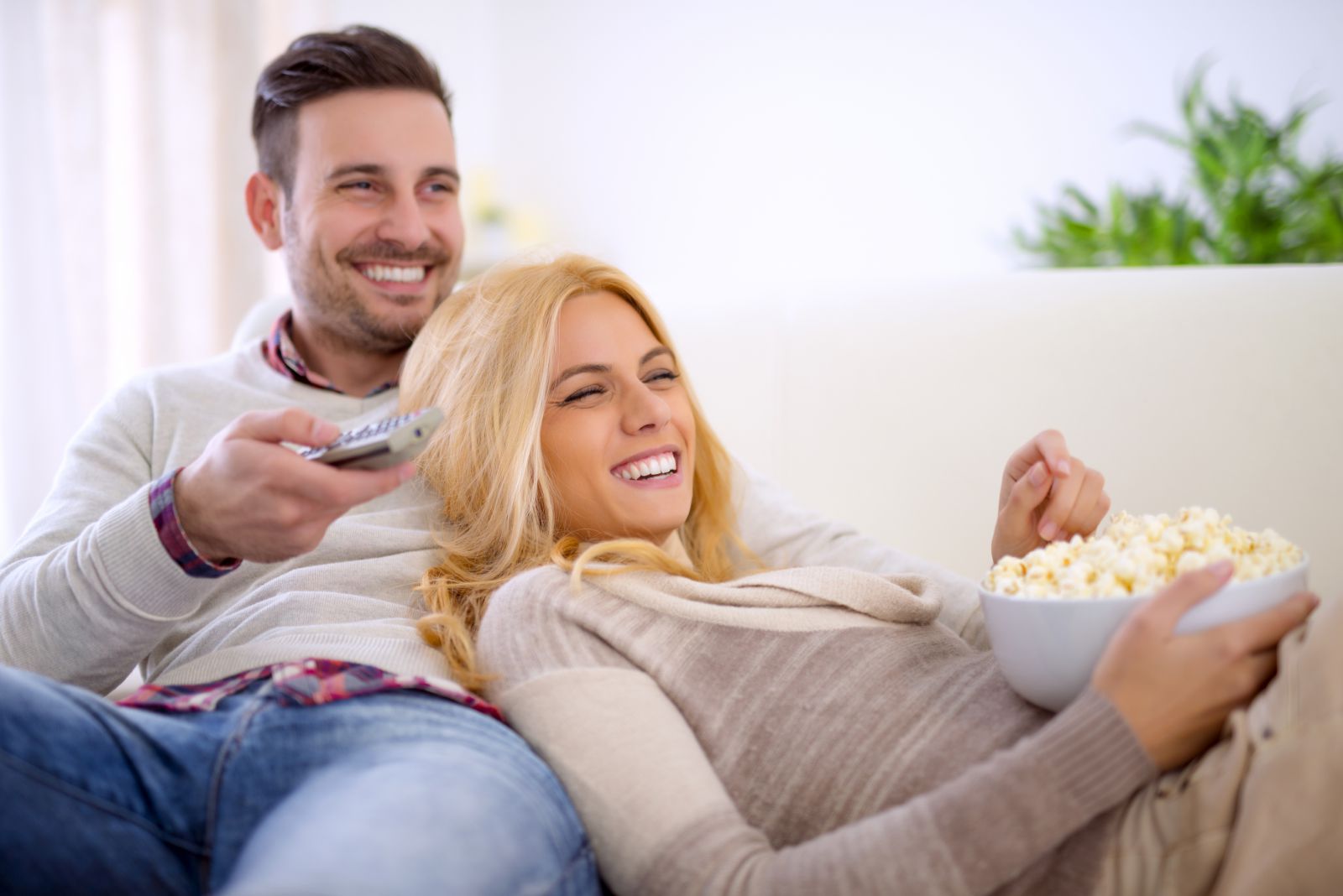 Ever been to a hotel, turned on the TV and spent five minutes trying to find BBC One? Annoying (and ironic) isn't it?! Finding BBC One shouldn't be The Krypton Factor, it should be obvious to even the biggest technophobe. And whilst it's great to include a portfolio of international or foreign language channels, think carefully about how they're positioned within a channel-line up - jumping from BBC One to BBC Two via Al Jazeera News and a quick trip to Dave is a big no-no.
And of course, the home-from-home TV system shouldn't just behave like your living-room TV, it should offer the same variety of on-demand content as well. Whilst linear TV still has an important part to play in the hotel TV world, telly addict guests now expect more.
Hospitality certified Google Chromecast enables the guest to cast content from their portable device on to the in-room TV - providing access to 1000+ apps and essentially, an infinite amount of content.
Chromecast is a relatively inexpensive technology, and has revolutionised the hotel TV industry. We recommend that it is implemented whenever possible. To find out a little more about the benefits of this revolutionary, click here.
---
6. Future-Proof It
With SMART television functionality, comes greater longevity to the hotel TV system, allowing regular software upgrades and scope for future functionality upgrades. Make sure this is firmly in mind when purchasing a system - think not just about the TV itself, but also the supporting software you choose to incorporate. Whilst most systems can be upgraded in some form or another, some are much more geared up for this, offering automatic updates and simple, intuitive methods to do this.
Smart (no pun intended) design of hotel TV technology can extend your TV system's life by several years...
---
7. But...It Doesn't HAVE To Be SMART (well, not every single time)...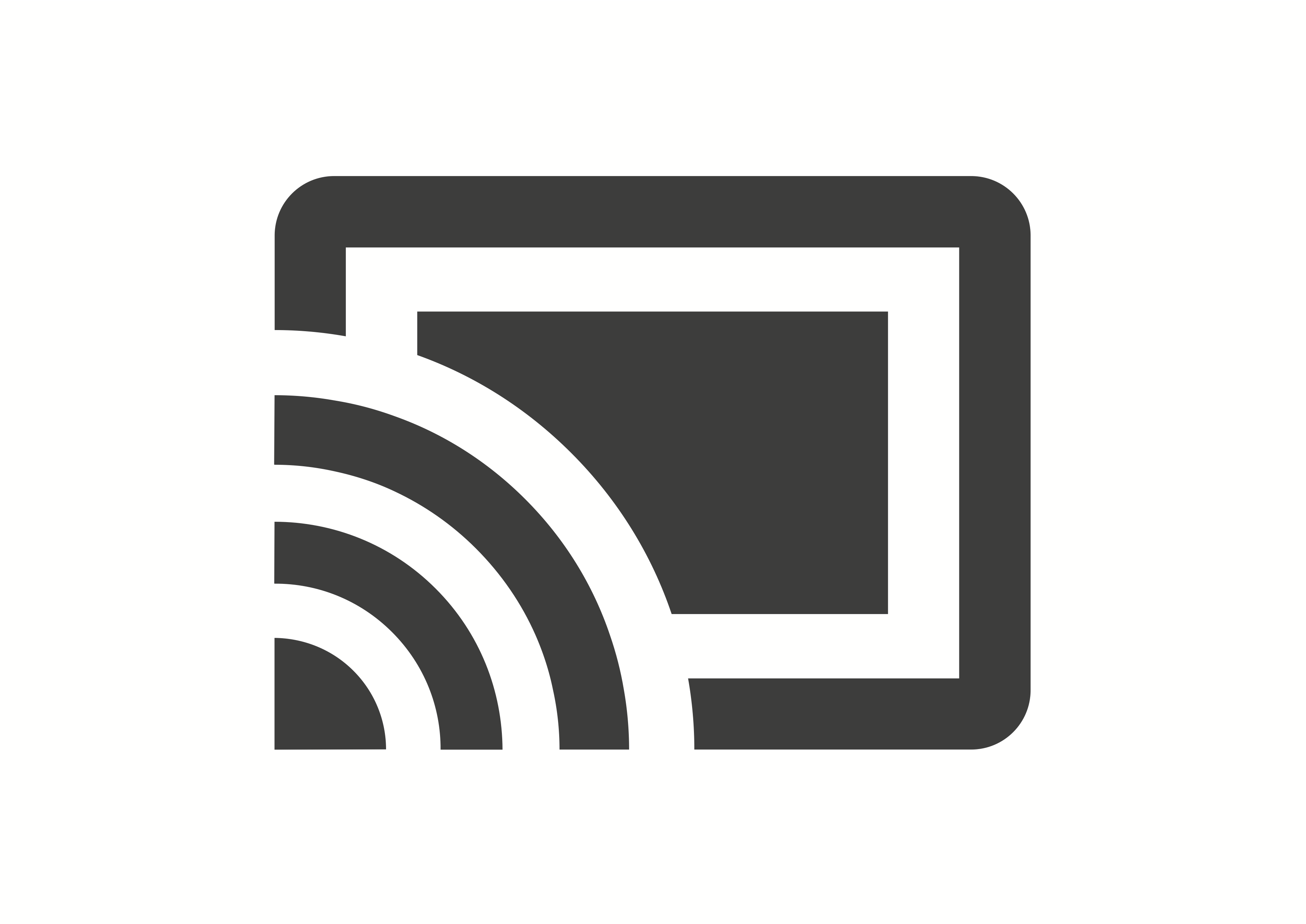 Well yes, SMART TVs are the future - but they're not the only option. If you're looking to upgrade your system, but your (non-SMART) TVs have plenty of petrol in the tank - there are ways of breathing new life into your technology without purchasing new TVs. There are several available options, and assuming you can support the proposed solution with credible wifi/internet infrastructure, the implementation of technology such as Google Chromecast (via a set-top box) offers huge extra value.
---
8. Don't Buy What You Don't Need.
The best TV systems aren't necessarily the most feature-laden - especially when a glut of functionality interferes with the user experience. This may seem obvious, but it's worth asking yourself if a feature will be used often enough to justify its inclusion.
Arguably, operational features, such as 'room ready notifications' and 'maintenance reporting' are wasted in smaller properties, and let's be honest, why incorporate an airport's arrival and departure times if you're 50 miles from the nearest airport?
Whilst you may want to fill your interface with an array of smart apps, most will gather dust and exist as clutter, rather than credible passers of time. A good rule of thumb is: will the TV elevate the app experience? Of course this is a resounding "yes" for streaming services such as Netflix and YouTube, but a big, fat "no" for social media and news sites - which can be better accessed via the guest's portable device.
---
9.Design, Design, Design.

So important we've written it three times. You can pull together the most technically impressive system the hotel industry has ever seen, but it will be compromised by poor design.
We've already covered the importance of user experience design, but almost as important is the aesthetic of a system. We're not suggesting something that wouldn't like out of place in the Sistine Chapel, merely a series of pages that look professional, are uniform in nature, and conform to your hotel's style and branding.
Keep the following in mind:
Use crisp, clean, high-resolution images.
Carefully think about how text and images work together on the screen, trying to avoid clashes between the two
Avoid on-screen clutter, and streamline your copy as much as possible
Whilst much of the above seems like common sense, what's less obvious is how the choice of an information system will affect the scope of your design. The best content management systems allow infinite options via an HTML based platform. If possible, avoid template based systems that lack flexibility and struggle to accommodate much more than a series of on-screen boxes.
Knowing that most hotels don't have a graphic designer on the books, Airwave provide information design services via our in-house technical design team. If you fancy a look at some of our currently operational designs, click here.
---
10. Consider The Cost
Don't just view a TV system as capital expenditure, think also about its return on investment potential. This is covered in more detail here, but essentially, well designed hotel TV systems offer extra revenue streams and operational efficiencies, that can soon cover their initial cost.
Of course we're conscious that, like any other business, hotels have to carefully manage cost. For hotels and B&B properties that can't justify the expenditure of premium hardware, Airwave has partnered with UK manufacturer, Cello Electronics, and created an exclusive, value-driven hospitality TV. And as part of the SCCI Group of companies, we can offer the financial packages and leasing services of sister company, Switchsure.
---
11. Think About Bandwidth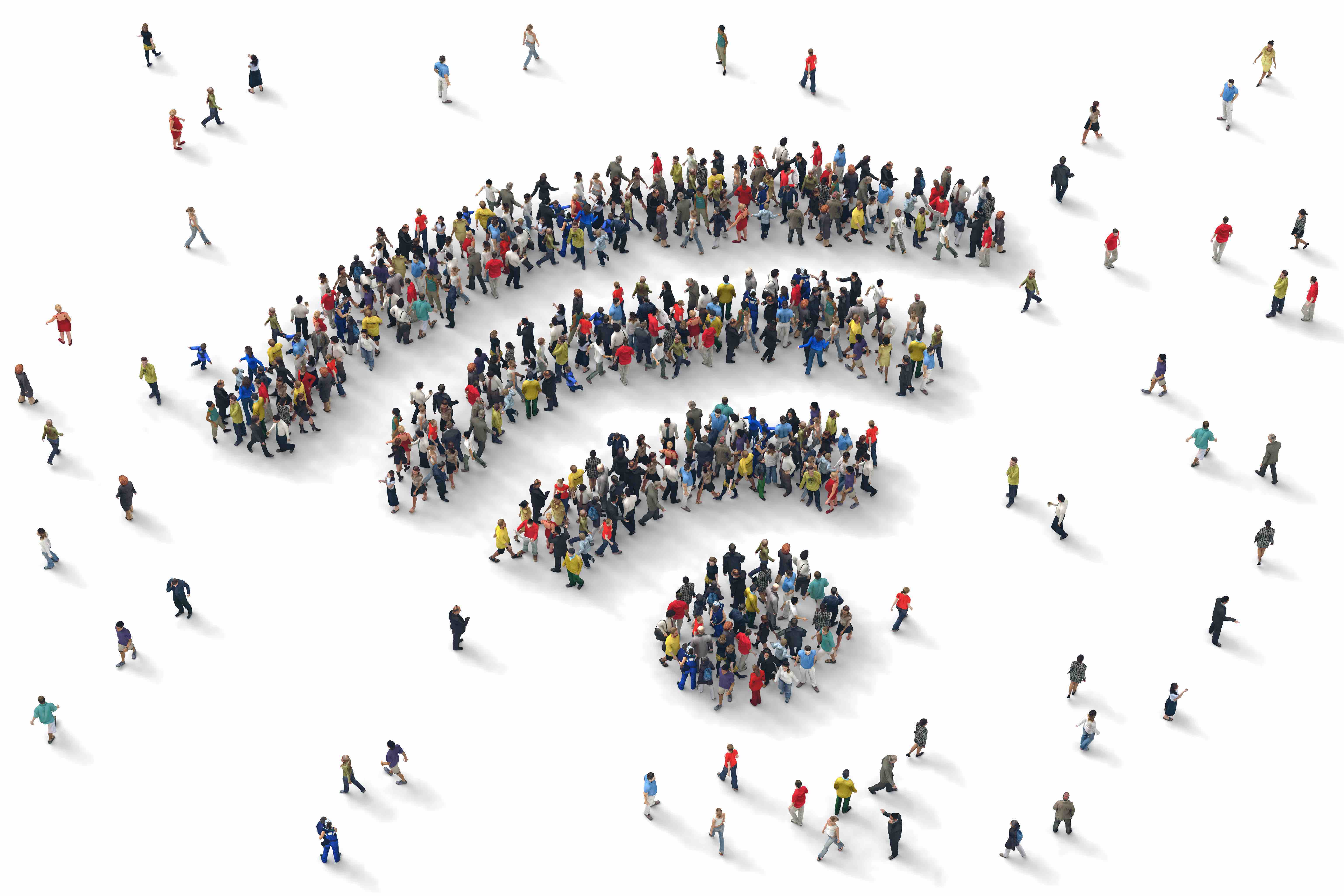 Can your hotel's wifi or internet infrastructure support the bandwidth requirements of tech-hungry guests, streaming high definition movie content?
Especially relevant at the time of writing, as the impact of covid-19 sees guests spending more time in the guest-room. Make sure that your infrastructure can support an interruption-free streaming experience when your hotel is at maximum occupancy. We recommend a minimum speed of 25Mbps per guest and a scalable wifi service that can support this.
---
12. Connectivity
Well actually, we've covered this a few times already, if you've been paying attention, you'll have noticed that it's really very important to allow guests to interact with the in-room TV. Assuming you've supplied a comfy bed and there's hot water in the shower, a guest that can catch up with Coronation Street, watch cat and dog videos on YouTube and binge watch Bridgerton on Netflix - is likely to be a happy guest.
So, make sure you incorporate connectivity, and make sure it's simple to use and intuitive.
---
13. Choices, Choices, Choices...
With several TV brands and multiple interactive systems to choose from, the choice can seem overwhelming. However it doesn't need to be.
Three key brands operate in the hotel TV sector (Samsung, LG and Philips). All are reliable, all are recommended by our technical team, and all are certified Airwave partners.
Which brand is best? That's, of course, subjective. Each brand offers similar features and functionality and often, we find the customer's purchasing decision is purely based on personal preference.
The implementation of an interactive information system will depend on the scope and scale of your hotel and your individual requirements - and as such is slightly more complicated - however the pleasure will be all ours as we talk you through the options and demonstrate each system accordingly.
We look forward to it, get in touch on 01403 783 483 or info@airwave.tv