WiFi as a service - connecting a generation...
29 August 2021

10:00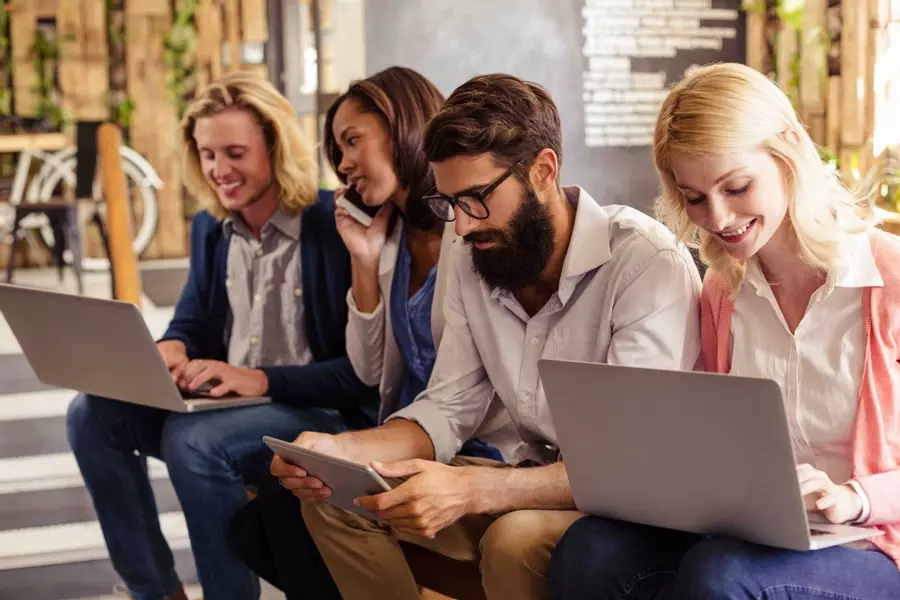 Founded in 2002, Airwave partner Wifirst is the European leader in Managed WiFi as a service.
Covering 26 countries, Wifirst opened UK offices in 2016, soon partnering with Airwave to provide an integrated technology offering to the hotel, student accommodation, senior living and healthcare markets.
Airwave and Wifirst work closely together, sharing resource and systems, and providing clients with an integrated hotel TV system & WiFi service offering.
We talk with Wifirst Business Development Director, Theo Dimishky about "WiFi as a Service" and why it's such a compelling offering in today's internet driven society.
---
What is WiFi as a Service, and how does it differ from regular WiFi?
Well, hotels often invest heavily in a new WiFi system, but as you know, technology advances at such a rate that today's system is likely to be outdated in a few years.
Wifirst circumnavigate technology obsolescence by loaning WiFi hardware equipment and charging a monthly service fee. Not only does this remove the capital investment element, it incentivises us to provide consistently excellent service throughout the contract term. We're not just trying to sell, we're passionate about the ongoing service provided.
So essentially, WiFi as a Service enables a hotel to provide WiFi access that is constantly evolving and improving, offering the hotel a future-proofed system. At the end of the contract, we're able to refresh all hardware at no additional cost, ensuring it's up to date with current technology.
With no upfront fee of any sort, the monthly costs must be higher than most regular WiFi providers?
Actually, that's not the case. We remain competitive and are so for a couple of reasons:
Firstly, Wifirst is one of Europe's largest business ISPs and benefit from the consequent buying power; this economy of scale allows us to price aggressively.
Secondly, most providers hold a "resellers license" with the various WiFi manufacturers; we're lucky enough to hold a "service provider license," meaning we have access to better rates.
And of course, our partnership with Airwave allows us to provide our service in conjunction with a hospitality TV system, further enhancing our competitiveness.
What are the top considerations when installing WiFi systems into hotels?
There are a few; you might think it's straightforward but it's a very carefully considered science.
Of course, associated costs will always be a primary consideration, but let's put this to one side for a moment and address the other key factors:
Coverage - guests expect WiFi to be available throughout the hotel, not just the bedroom. This needs to be cleverly managed and can't be achieved by simply installing multiple WAP's (Wireless Access Points) – this will cause noise issues. The deployment and placement of WAPs needs to be carefully considered and tested ahead of installation.
Speed – this goes hand-in-hand with coverage, but only in part! Dual-band coverage is essential, as the vast majority of devices natively prefer to connect to a 5GHz signal – which offers a much faster experience. We also need to ensure the switching network is fast enough, the cabling is adequate, and the incoming data line is quick enough.
Security – guests are becoming increasingly conscious of WiFi security, and rightly so. Unsecure public hotspots can expose devices and network owners to numerous security and legal concerns. Furthermore, we now have GDPR to consider - this is something that the larger brands are especially wary of.
Reliability - whatever system you invest in, you'd hope it's reliable, and to be honest, most modern professional WiFi networks are. But in the wonderful world of IT, things can go wrong from time-to-time. Choose a partner that looks beyond fundamental contract obligations and is motivated to provide the best service possible. This is where WiFi as a service comes into its own!
Why Wifirst?
Well, it's important to remember that WiFi has become a commodity, I was going to say it's as important as a hot shower but I'd argue, it's more important! A shower is used for 15-minutes, WiFi is often used for several hours, right?
Our WiFi as a Service model guarantees cutting edge WiFi technology and proactive support, meaning hoteliers need never worry about their service again.
It's also important to consider that Wifirst is an Internet Service Provider (Wifirst does not resell internet services from other providers) and provides fibre leased line internet access via our very own UK backbone network. What does this mean? Well, if a problem does occur, there is one number to call. There's no blame dispute between ISP and WiFi provider and the problem can be remedied in hours, not days.
Peace of mind that keeps both guest and hotel happy!
To find out more about Airwave and Wifirst's WiFi and HSIA offering, get in touch: info@airwave.tv or 01403 783 483