Why buy a Hotel TV?
26 November 2021

11:00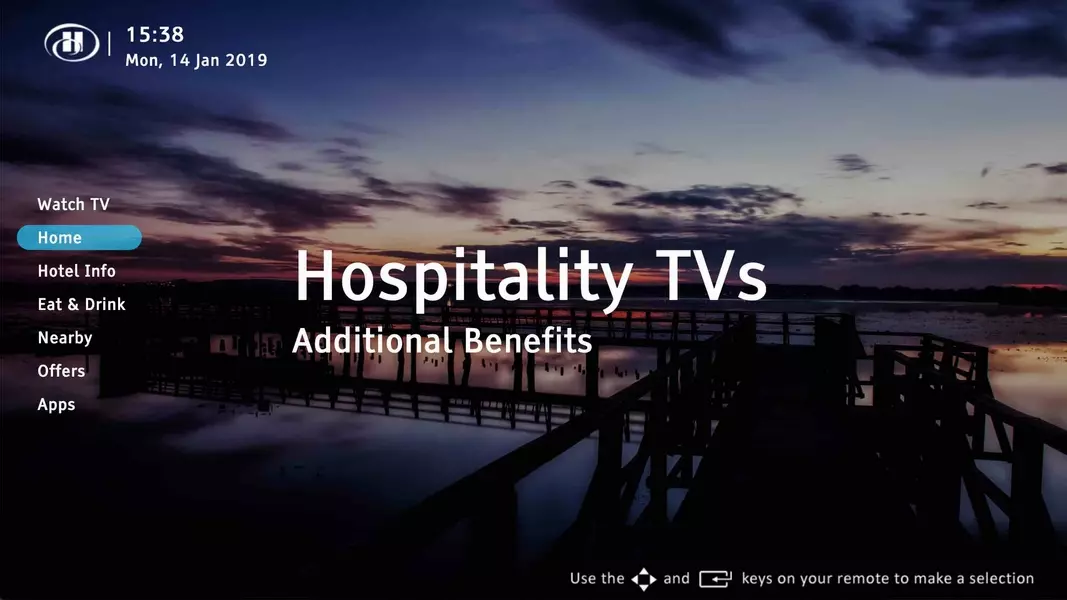 Hospitality vs Domestic TV
I can save money if I buy my in-room TVs from the high-street!
We do still here this from time-to-time, especially when talking to smaller, value-driven hotels. However, for any property that's looking to save on long-term cost and wanting to avoid guest dissatisfaction, read on!
In today's competitive environment, every sensible business looks to buy intelligently, keeping costs down whenever possible. With this in mind, we're often asked a simple but searching question:
"Why can't my hotel purchase domestic televisions from the high street?"
It's very likely that TVs bought from a supermarket or online retailer will be cheaper than equivalent hospitality TVs, allowing a hotel to reduce this (often considerable) capital investment. However, initial cost savings are likely to be dwarfed by the associated costs of buying domestic TVs for a hotel environment.
Often not considered are the operational efficiencies afforded by hotel TVs. These may be simple in nature such as the ability to remote manage a portfolio of screens (updating channel lists, problem diagnostics etc) or at a more complicated level, the ability to manage room availability/check-out status via the TV. Simply speaking, operational efficiencies equate to ongoing cost savings and must always be taken into consideration when analysing initial expenditure.
Guest experience
Of course, cost should not be the only consideration in the purchase of a hotel's TV system. Each and every hotel looks, to the best of their ability, to maximise the guest experience. Hospitality TVs are designed and manufactured with the differing requirements of guest in mind.
Hospitality vs Domestic TVs - the key differences:
---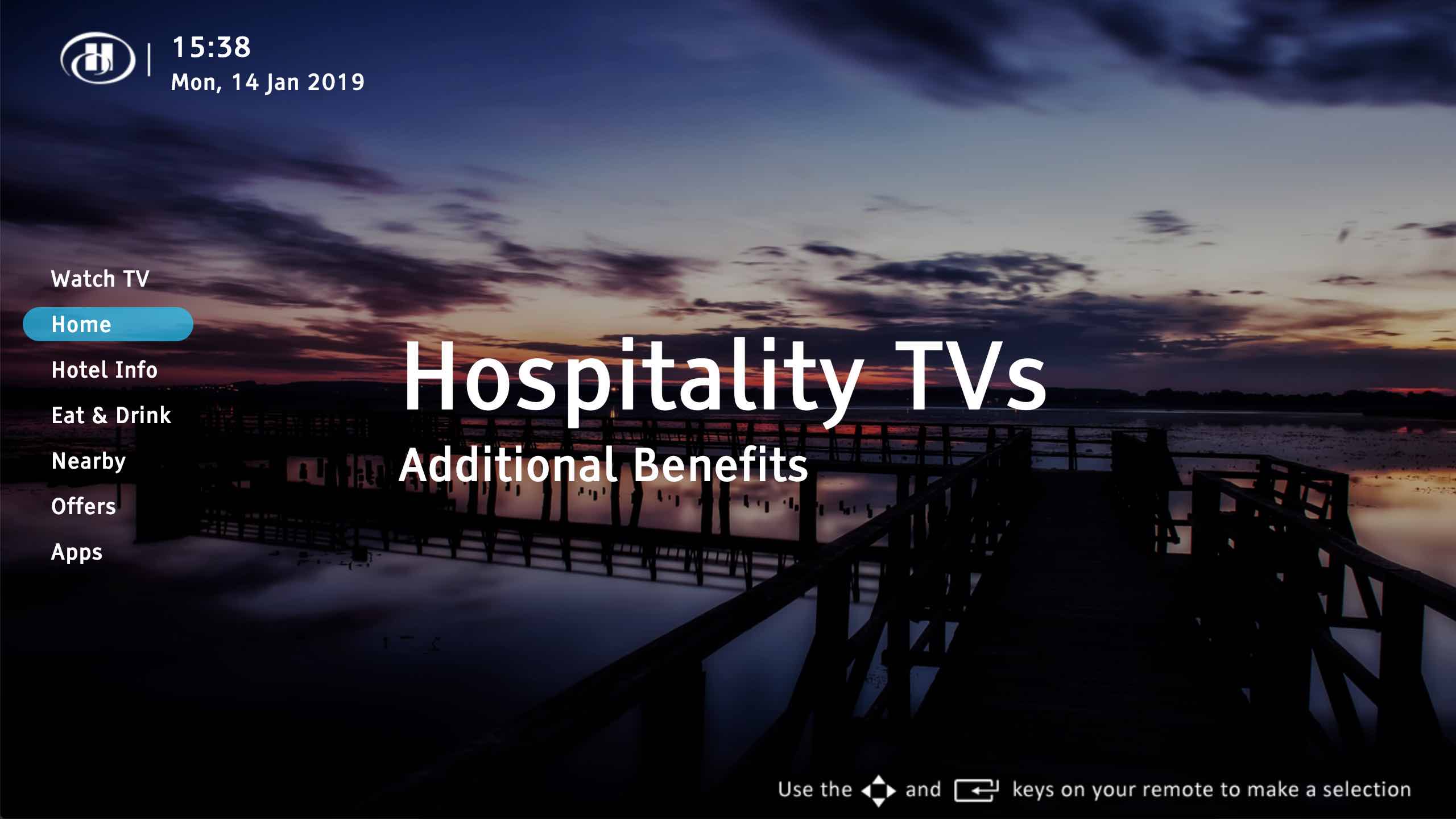 Warranty
A Domestic TV's warranty does not cover use in a commercial environment and as a consequence, the cost of all failures and repairs must be covered by the hotel. Whilst television failure rates are typically low (between 1% and 3%), the cost of just one repair can often exceed the saving made by the purchase of domestic TVs.
Furthermore, hospitality TVs are designed to be used in a commercial environment and are typically more robust in nature. Most importantly, commercial warranties run from two to five years, significantly exceeding the standard domestic warranty of one year.
---
Repair Procedure
A hotel room without a television cannot be rented at full price. With this in mind, the key HTV manufacturers operate quick response repair-on-site or swap-out policies, ensuring minimum disruption and maximum room occupancy potential.
---
Data Privacy
Guests that enter personal details (email address, social media logins etc) on a domestic TV are in danger of leaving private information for the next guest. Hotel TVs are designed to clear all personal data ahead of the next guest's stay.
---
Hospitality Settings
Hospitality TVs are specifically designed for hotel environments and offer a number of corresponding features:
Start-up screen / welcome message – load photos or videos and a welcome message on to the TV's switch-on channel.
Volume Levelling – sets a standard switch-on and maximum allowed volume to avoid the disturbance of other guests
Channel line-ups – Simplify a channel line up, remove inappropriate channels (especially adult content) or bespoke a channel line-up to suit different demographics. A A dedicated hotel channel can also be designed, implemented and programmed as a "switch on" channel.
USB cloning – clones template settings, enabling the quick and easy set-up of large numbers of TVs - across one or multiple sites.
Security mode – preventing the tampering/changing of settings.
Remote management – enabling the control of a portfolio of televisions via the cloud or central location
Eco mode & low power consumption – considerable operational cost savings
Interactive Information Pages (Click here for more details)
Hospitality TVs are compatible with information and entertainment systems that can be embedded on the TV. This provides the hotel with branding and revenue generation opportunities and enhances the guest experience with information services such as local weather conditions, room service, and hotel facilities. Operational efficiencies are provided by premium HTV softwares, reducing a hotel's opex costs.
To discuss in more detail, get in touch for friendly, professional advice: info@airwave.tv or 0845 555 1212