A blast from the past
23 May 2019

12:12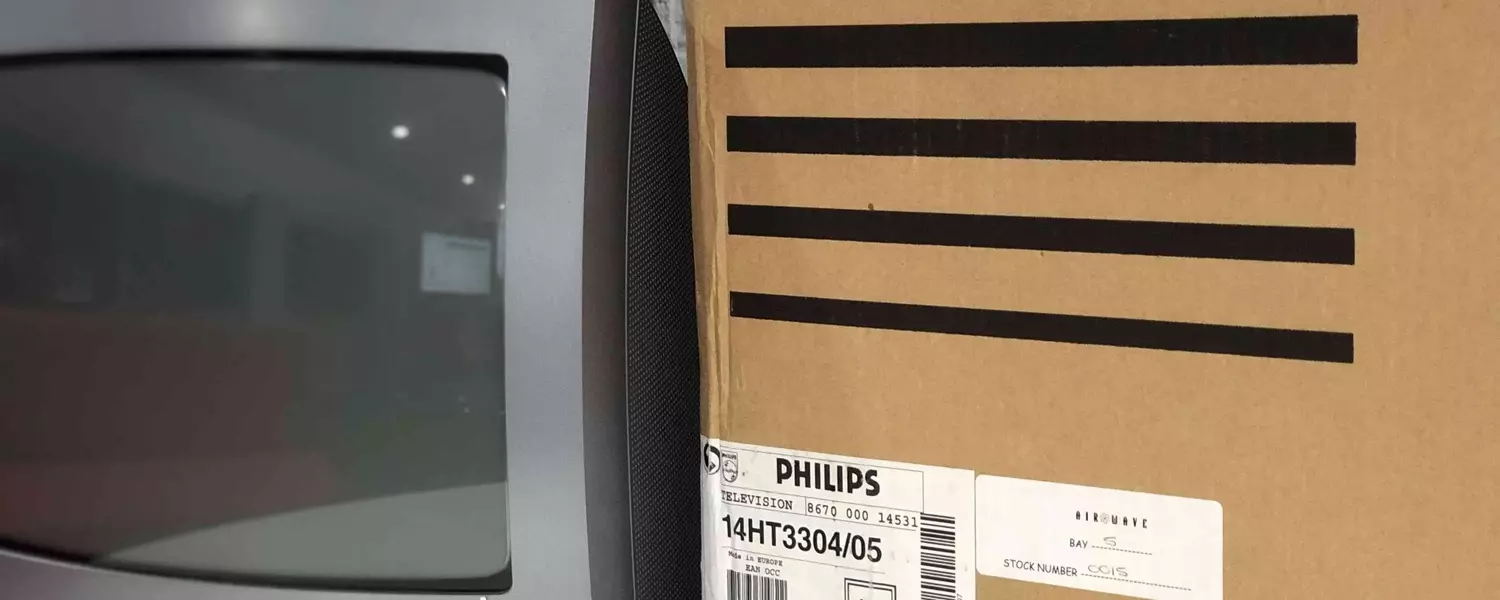 Having sold 450,000 displays over a 20+ year period, the appetite to further expand Airwave's reach in the UK and Europe is still fresh and keen. A 2017 acquisition by the SCCI Group only served to strengthen a pursuit to be the go-to company for AV and display media in hospitality and healthcare.
The future looks bright as evolving technology underpins the guest's insatiable appetite for content and a "home-from-home" experience in the bedroom. In short, it's an exciting time and an exciting future for Airwave and the hospitality technology sector.
However....sometimes it's nice to take a step back and reminisce the good old days..
Imagine our delight when, as if by magic, the very first TV sold by Airwave appeared in the office.
Ahead of a 68 unit deployment to Winchester's Marwell Zoo Hotel, the Philips 14HT3304/05 was sold as a sample by Airwave founder, Tim Worrall.
14-inches of hotel television history.
With integrated clock display, built-in FM radio, wake-up alarm and a wireless smartloader for smart cloning, the Philips display was cutting-edge.
As if that wasn't enough to titillate and tantalise zoo-bound guests, Airwave also implemented a "set-time" movie package - four blockbuster movies and adult content played at set intervals throughout the day.
Forever flexible, Tim and Airwave offered a rental package, giving Marwell Zoo top drawer technology at a reasonable monthly cost.
Airwave's very first vision - delivered!
If you'd like to talk to us about 14-inch Philips TVs, we'll do our best to accommodate: get in touch: info@airwave.tv or 0845 555 1212