Holiday Park Technology - servicing the staycation.
04 January 2022

14:15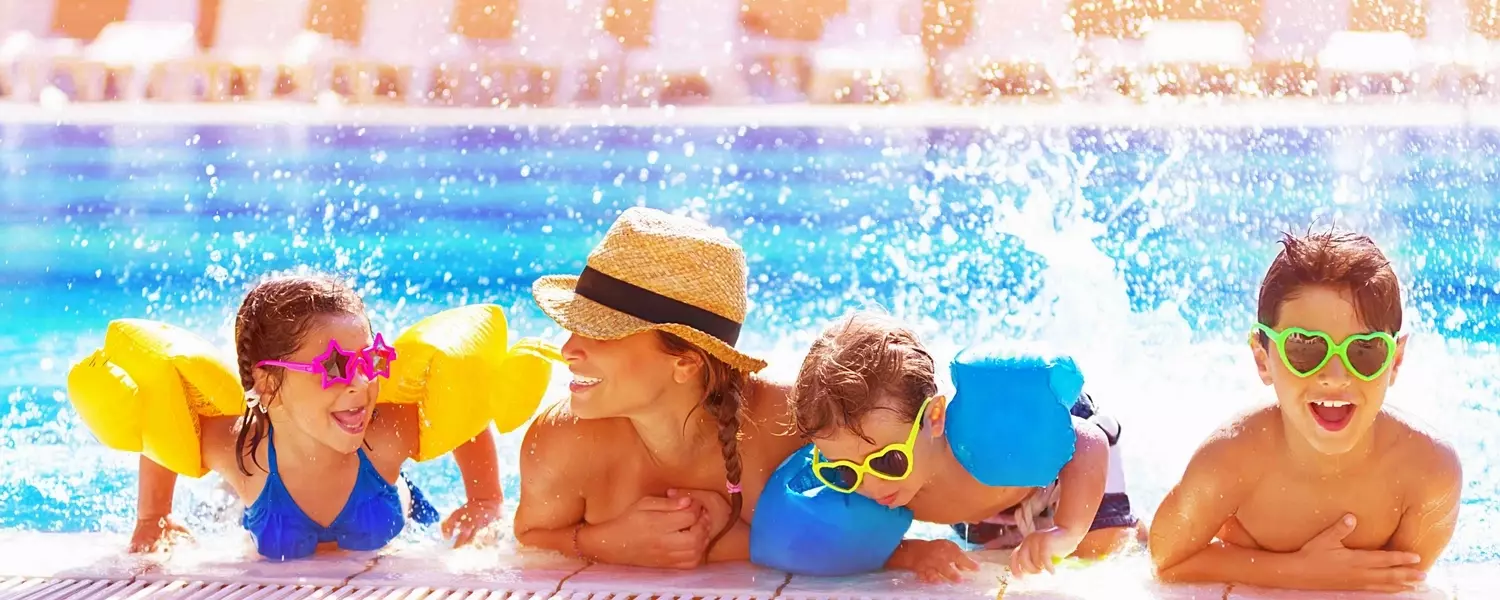 A Thriving Sector
Home of fish and chips, Monty Python and the Queen, the United Kingdom has always been a top attraction for international visitors, however recent years have seen a sharp rise in the number of 'staycations,' with one in three Brits expecting to holiday in the UK.
One key factor influencing this shift is a rise in higher quality accommodation, much of this attributable to a thriving holiday park sector (currently worth more than £6 billion a year to the UK's economy).
Of course, the onset of the covid-19 pandemic has further propelled the holiday park into the mindset of the UK traveller - who is fast discovering not just the convenience, but the beauty of the British countryside.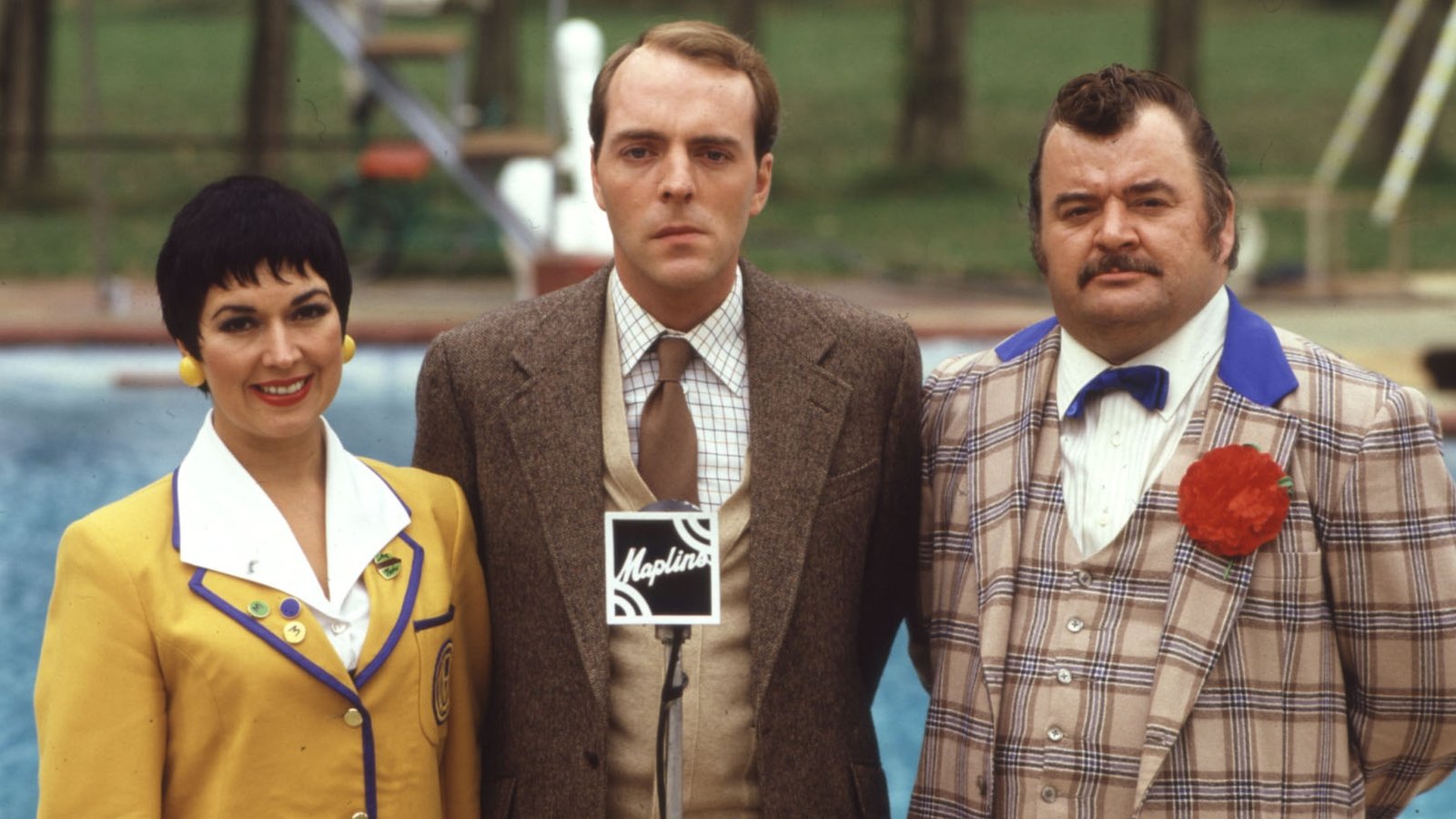 Hi-De-Hi!
The classic 80's sitcom, Hi-de-Hi!, did little to endear the UK holiday park to the British public, who were presented with themes of a decaying, past-its-best industry.
However, a rise in higher quality accommodation has not only attracted higher-spending tourists, but created competition, in turn, instigating the increase of quality throughout the industry.
And as holiday parks evolve in line with this competition and demand for better quality, so too does the requirement for better technology. No longer is a 19-inch television with 3 or 4 working channels acceptable - guests now expect as a bare minimum WiFi, smart TVs and screen sharing functionality.
And of course, technology should not be seen just as a means for appeasing today's exacting guest. Intelligently deployed technology can revolutionise the operational efficiency of a holiday park, improving communication, increasing productivity and reducing expenditure. A park should see its investment in technology not just as capital expenditure, but as means for additional revenue streams.
Looking to the Future
The spread out (and often remote) nature of many holiday parks requires considerable expertise in the distribution of RF, IRS, IPTV and satellite networks – guests just won't tolerate weak wifi or a poor television signal. A further complication lies not just in the implementation of robust WiFi and HSIA (high speed internet access), but in the the provision of future-proof technology.
2021's WiFi system might prove adequate for two of three years, but the meteoric rise of IoT device ownership (at the end of 2020, there was an estimated 50 billion connected devices in the world) brings with it the need for ever increasing bandwidth, and the intelligent deployment of internet infrastructure.
Airwave's extensive experience in the sector position us as the UK's leading provider of AV technology to UK holiday parks.
---
Keeping Costs Down
Today's IOT driven technology is evolving rapidly, becoming increasingly powerful, feature-rich and importantly, offers an element of future-proofing that helps circumnavigate technology obsolescence.
Sounds expensive?
Not really. When looking at the cost of new technology, long-term cost savings saving should be considered. Most smart-based systems offer return on investment opportunities, additional revenue streams and can reduce operational costs by streamlining communication and processes. How can my technology pay for itself? Click here for more details.
And of course, the value of a happy, returning guest cannot be over-stated; the adoption of modern technology will certainly contribute to guest satisfaction in today's technology driven world.
---
Holiday Park Technology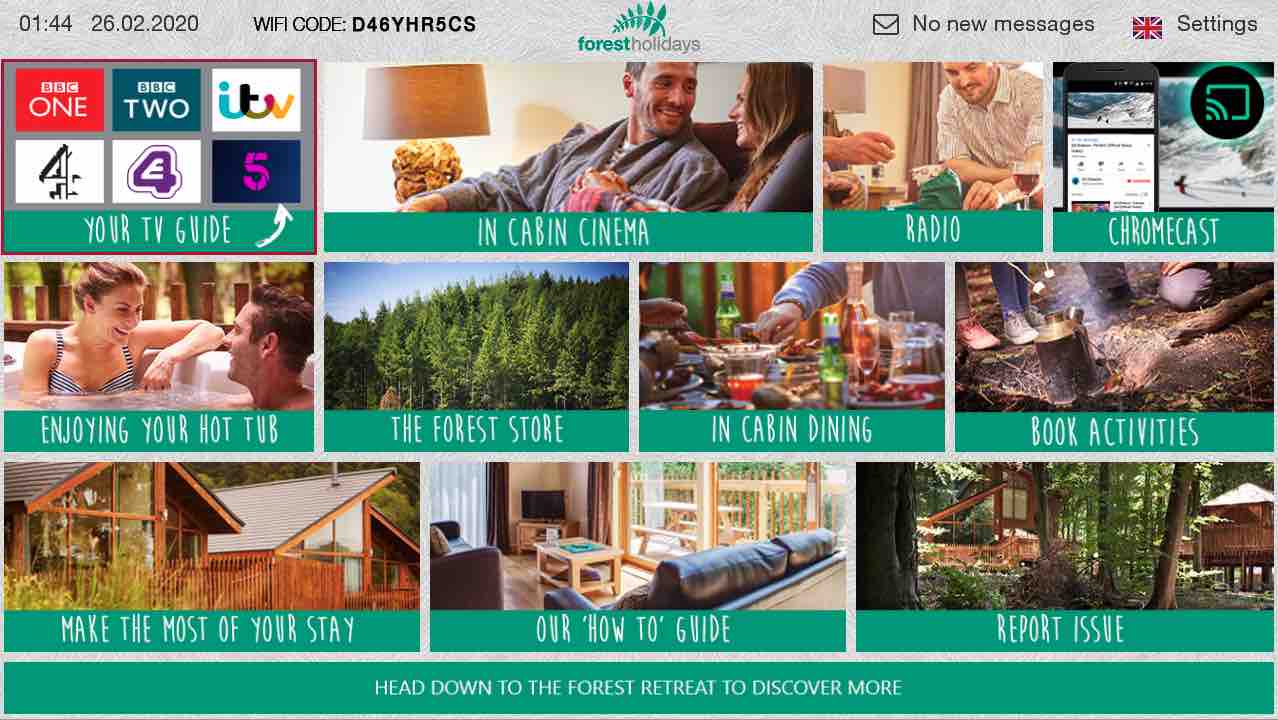 HOSPITALITY TVS & TV INFORMATION SYSTEMS
Hospitality TVs provide a number of sector specific features, including commercial warranties, remote cloning and automatic upgrades. Used in conjunction with an embedded information system, they become a powerful tool, able to perform a number of functions including: the dissemination of information including news and weather updates, park information (such as facilities, food & beverage info, opening times, local services, kids games etc) and the hosting of on-demand movies, programming content and screen sharing platforms such as Google Chromecast - all via a branded/customisable series of interactive information pages.
Via PMS (property management systems), the hospitality TV can interact with other park software, providing a number of powerful (and transactional) features, such as room service, amenity bookings, late check-out etc.
Keen to find out more about the benefits of hospitality TV vs their domestic equivalents? Click here.
Looking for a value driven hospitality TV? Airwave have partnered with British manufacturer Cello to produce the CTSACC series, click here for more details.
---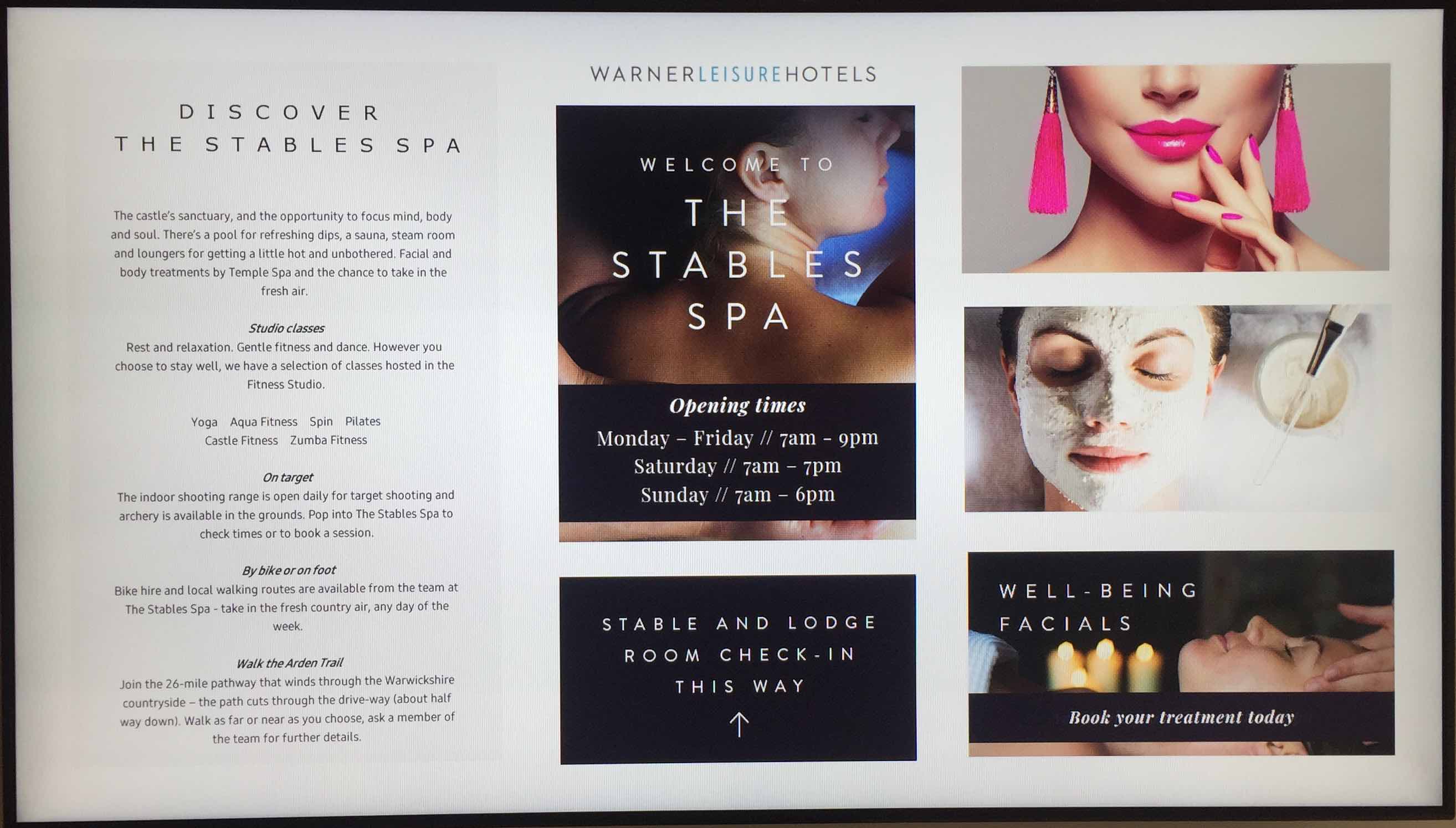 DIGITAL SIGNAGE
Whilst digital signage is, traditionally, a vehicle for advertising, its operational benefits are particularly relevant in a holiday park environment. Large sprawling estates, dynamic scheduling and the constant flow of information from park to guest - all conducive to the implementation of intelligently designed signage.
Signage streamlines (and reduces the cost of) communication in large, busy environments, improving the guest experience and reducing operational strain. Examples of usage in holiday parks include:
- Wayfinding: signage can be used to as a wayfinder or interactive map tool, directing guests to accommodation, facilities or special events.
- Information: daily timetables, local weather, bus & train schedules, local attractions, news & sport feeds, the list is long...
- Social: engage your guests by incorporating the park or brand's social media accounts - and your guests' content - on signage screens.
- Entertainment: signage can display television feeds and video content, and be used in conjunction with the scheduling or advertising or information content.
To find out more about the benefits of digital signage, click here:
---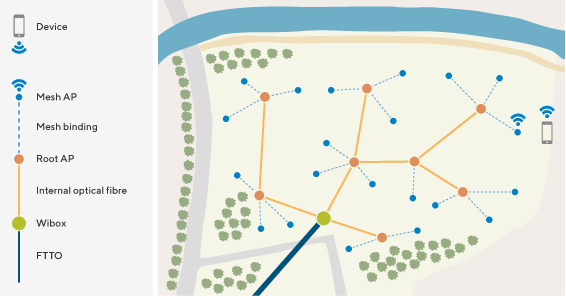 WIFI
In today's connected world, WiFi fulfills a critical role, underpinning technology ecosystems and needing to support increasing bandwidth demands fed by IoT and smart devices. A robust and reliable WiFi network that works for all guests (irrespective of location, remoteness, distance from main building etc) is perhaps the most important component within the hospitality technology product offering. Guests, addicted to smart devices, will not want to spend their valuable leisure time without access to Netflix, social media, video calling etc. If they do? they'll vote with their feet.
When looking at the implementation of WiFi or internet within a holiday park environment, it's important that the installing provider has experience in the deployment of WiFi systems in this sector. An 'off the shelf' WiFi system is unlikely to meet the connectivity challenges of expansive outdoor areas.
---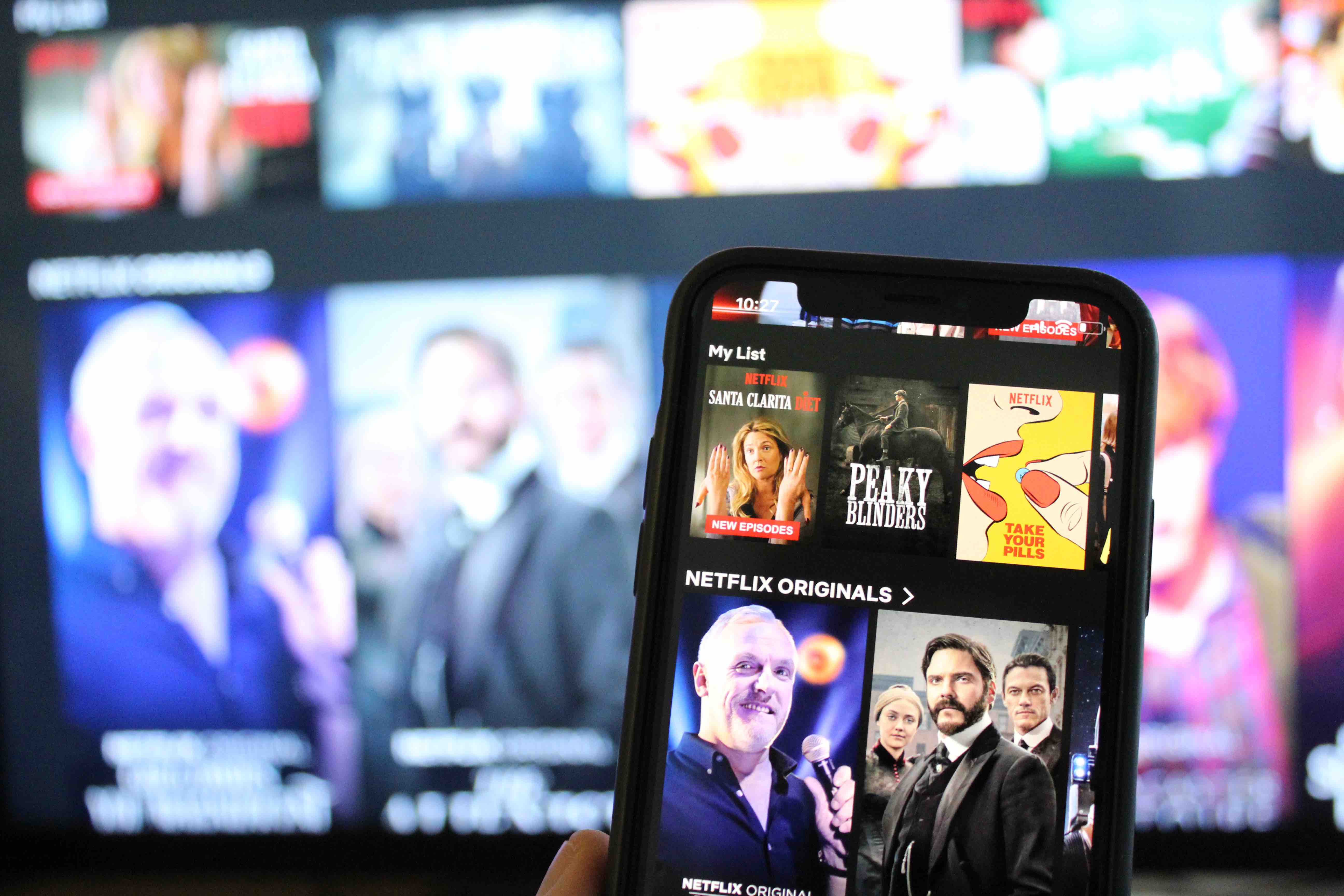 CHROMECAST
Perhaps the most revolutionary TV technology in recent years, Google Chromecast allows a guest to cast content, such as Netflix, Amazon Prime, BBC iPlayer, YouTube etc, from their smart device to the in-room television. This essentially provides each room or cabin with a low-cost but high-performing entertainment system - offering a home-from home experience. Click here for more details.
---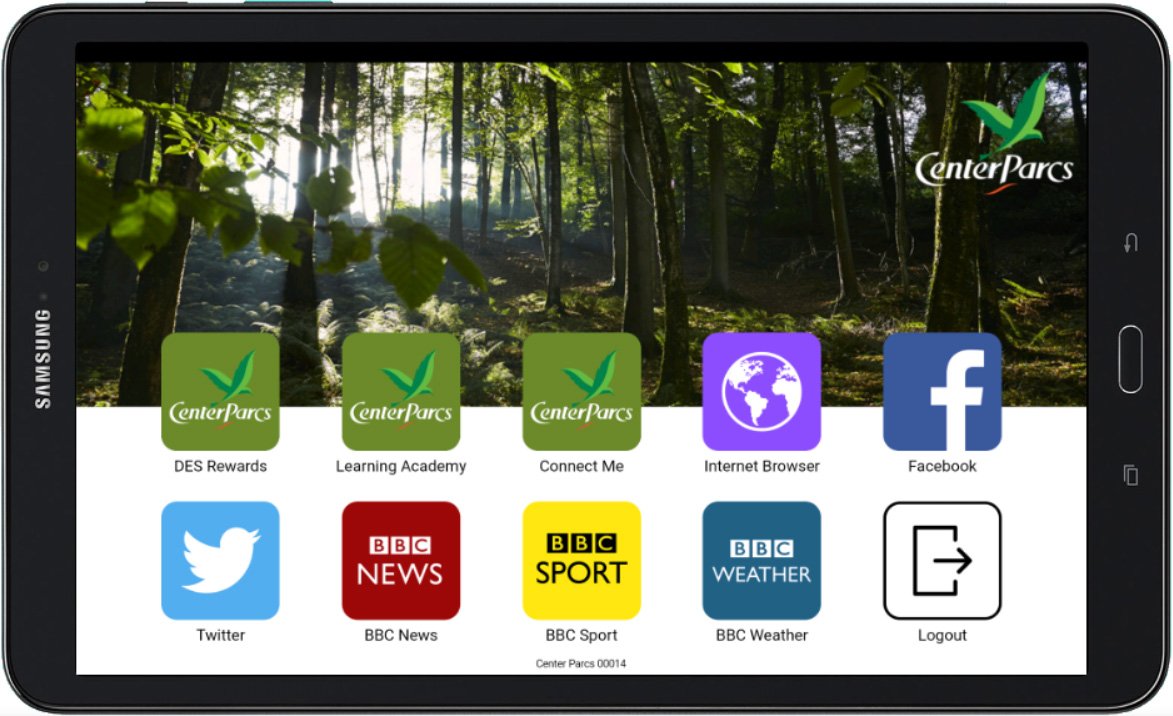 MDM
Mobile device management (MDM) refers to the administration of devices such as smartphones, tablets and laptops, providing multiple operational benefits. It's a scalable and powerful technology and can be used with any IOT device to perform an almost infinite amount of functions: relevant examples include inventory and maintenance management and the remote operation of in-room amenities such as lights, curtains, heating and messaging media.
As it allows the quick and seamless operation of technology from a central point, MDM is particularly useful in the holiday park industry, where sites can be spread over large distances.
To give an example, Airwave has deployed a MDM system within Center Parcs that operates public area TV screens and signage throughout specified areas. This is typically used to change TV channels, adjust volumes etc in various areas in conjunction with sporting events (Premiership football, horse racing etc).
---
FIBRE & CABLING / CCTV / TELECOMS / FIRE & LIFE SAFETY / SECURITY SYSTEMS / ASSET MANAGEMENT SOFTWARE
Airwave belongs to the SCCI Group of companies, a group of 8 UK based companies operating within the technical services environment, and is able (via one point of contact) to offer the deployment of several different technologies. To find out more, click here for details.
---
Our Holiday Park Partners
Airwave has provided display and Internet based technology to scores of holiday park sites across the UK. Key customers include: Center Parcs, Bourne Leisure (encompassing Haven Holidays, Warner Leisure & Butlins), Forest Holidays and Bunn Leisure. Case studies include:
Haven Golden Sands, Lincolnshire, Studley Castle, Forest Holidays, Bunn Leisure Signage Solutions, Bourne Leisure partnership
---
Testimonials
CENTER PARCS
We have enjoyed a lengthy and successful working relationship with Airwave, finding them to be friendly, reliable and efficient.
Their technical knowledge and implementation is first class, as is the nature of the timely, open communication received. We look forward to continuing our partnership.
Martyn Smith MCIPS, MIH, Head of Procurement UK & Ireland, Center Parcs
BOURNE LEISURE
Having supplied thousands of TVs across the Bourne Leisure estate, Airwave has exceeded all expectations, proving to be a reliable, responsive and efficient technology partner.
Poria Ashtashzaran, Procurement Manager