A Merry Christmas from Sky Select...
09 December 2020

10:00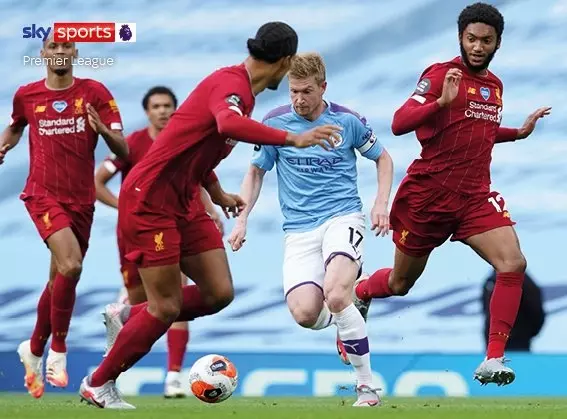 Bring your guests the ultimate entertainment experience this Christmas, with Sky Select
Reach for the Sky
Airwave has spent much of the last few years, designing and implementing systems that allow a guest to cast their own content, via a portable device, on the in-room TV.
However, it would be remiss to ignore the significant number of guests who expect to watch linear content, and a home-from-home TV entertainment system must cater for this.
Sky TV is a key component of this home-from-home service, providing an extensive catalogue of premium content and sport. According to research commissioned by Sky, over half of hotel guests say that Sky TV is a service they'd expect in a hotel and nearly 40% of guests say they are prepared to pay more for the room if Sky is available in the hotel. Interestingly, guests who use room service spend 25% more when Sky TV is available *
In the residential market, these statistics are ratified by increasingly robust viewing figures. Sky Sports recently announced its best ever day of viewing, with 14M people watching 'Sky Sports on Sunday' and the average viewer watching more than 95 minutes of programming throughout the day.
"These viewing numbers show the importance of sport to our viewers," said Rob Webster, Managing Director, Sky Sports "at a time when the UK is spending more time at home, I'm delighted that our teams are able to showcase a choice of world-class sporting content from around the world."
All I want for Christmas, is Sky
It's been a difficult year and the hospitality industry has been hit hard. As Christmas approaches, the UK is still under varying levels of lockdown and the humble TV and the various content it provides is likely to a comfort blanket, even a life-saver for many.
Airwave and Sky Business are honoured to work together, providing guests with a Santa's sackful of premium content over the Christmas period.
Amidst a jam-packed schedule of Premiership football and sporting events, Dawn French is set to star in one of the most uplifting stories you'll see this year, as Beatrix Potter in Roald & Beatrix: The Tail of The Curious Mouse.
For those in need of a good Christmas movie, you can look forward to big screen hits like Dolittle, Sonic the Hedgehog and Trolls 2 World Tour. Of course, there'll also be a number of Sky One Christmas specials such as A League of Their Own: Christmas Party and There's Something About Movies: Christmas Special. And for those that have had a bad year and don't fancy a happy Christmas how about The Grinch Who Stole Christmas: The Musical?!
A Merry Christmas with Sky Select
You can bring guests all of this unmissable content via Sky Select, the simple way to deliver a tailored channel line-up (via a selection of 'channel packs') to your hotel room. Sky Select's service provides HD content from one centralised location, meaning no more need for Sky equipment in the hotel room.
Sky Select is powered by the Sky Bright Box, a reliable, scalable and purpose-built solution for hotels. The Sky Bright Box comes with an integrated Welcome Channel you control, just add your content. Plus, there's remote monitoring to simplify maintenance and management.
On behalf of the Sky and Airwave team, we'd like to wish all a Merry Christmas and a Happy New Year....
To find out more about Sky Select channel packages, get in touch: info@airwave.tv or 01403 783 483
*Source: Dynata Hotels Guest Research December 2019. Sonic the Hedgehog © 2020 Paramount Pictures and Sega of America, Inc. All Right Reserved. Dolittle © 2020 UNIVERSAL STUDIOS and PERFECT UNIVERSE INVESTMENT INC. All Rights Reserved. Trolls 2: World Tour © 2020 DreamWorks Animation L.L.C. All Rights Reserved.