AIELLO Intelligent Voice Assistant
For hospitality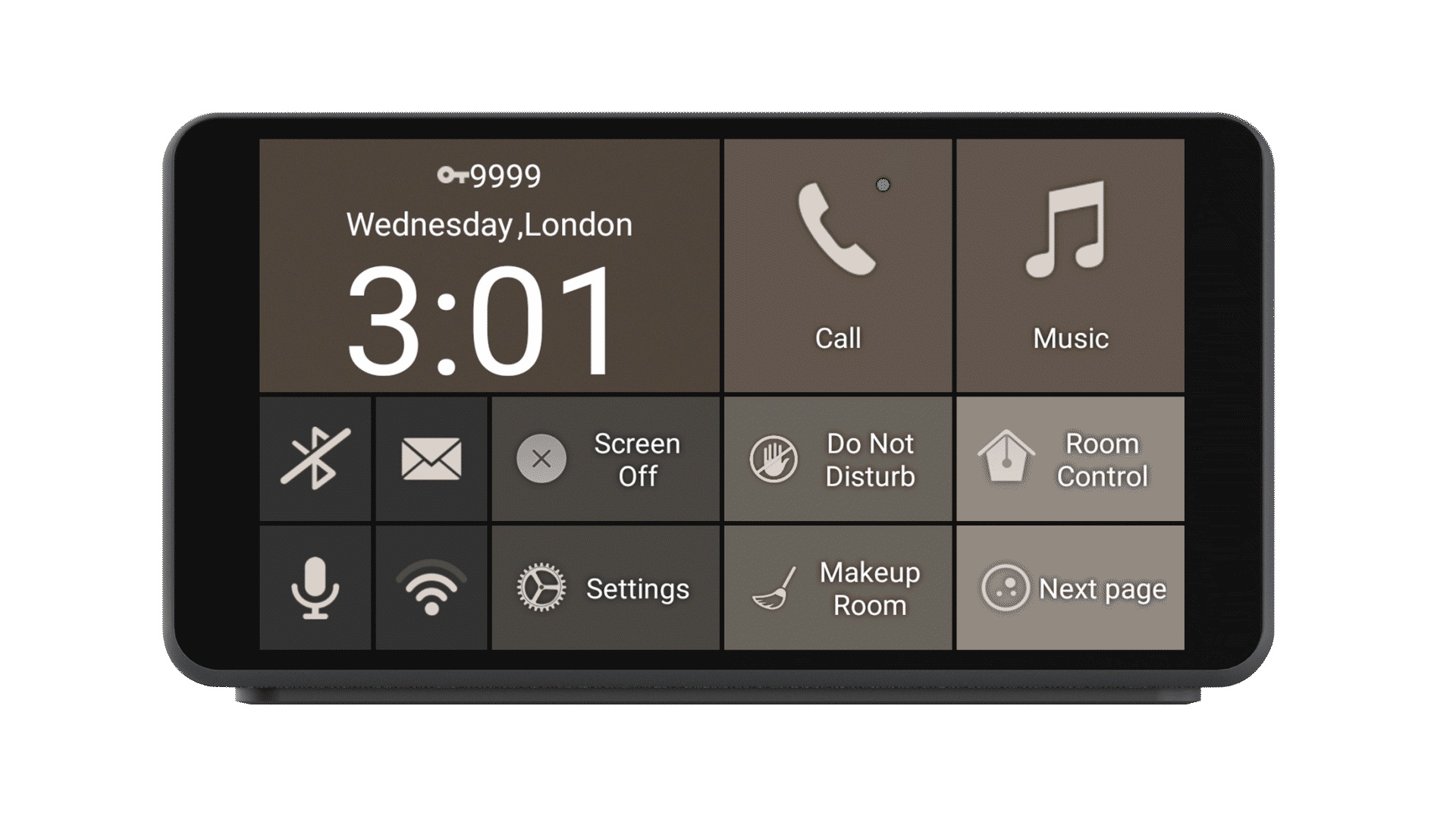 Hello AI!
Customised for hotels and the hospitality business, Aiello's Voice Assistant (AVA) uses Natural Language Processing (NLP) to deliver multiple room services.
A super-sleek touchscreen interface offers a quick and intuitive navigational experience, creating efficiencies for both the hotel, and guest.
---
Multi-purpose
AVA uses voice control to offer a technology-rich experience, superseding in-room hardware such as the telephone and bluetooth speaker, and introducing IOT in the hotel room - use AVA to control lighting, air conditioning, curtains and the TV.
Use AVA to send advertising (or information) to guests.... or simply send a personalised message to say hello!
---
Impress your guests
AVA is an aesthetically pleasing, low footprint device, ready to impress your guests, aiding that all-important first impression.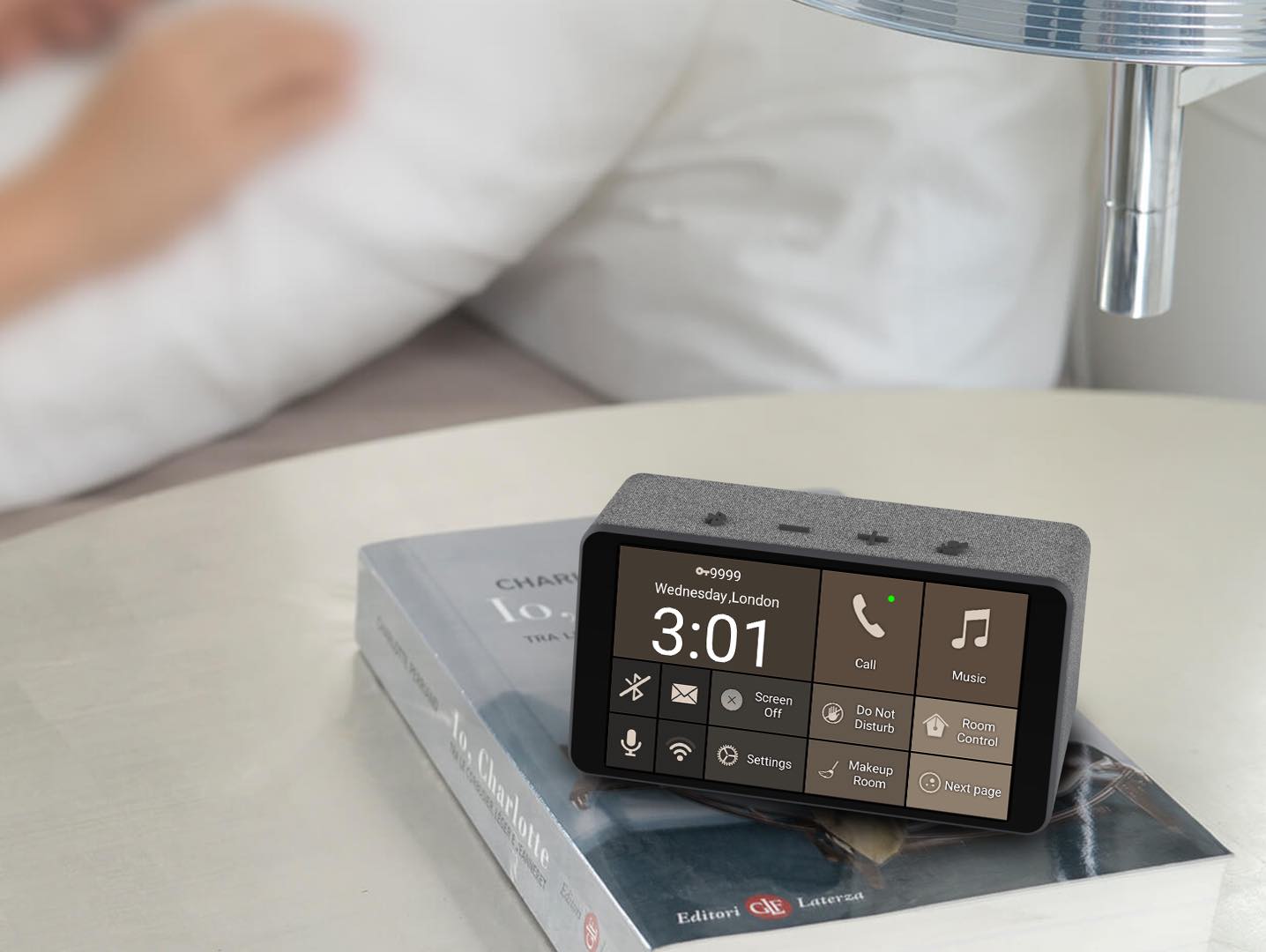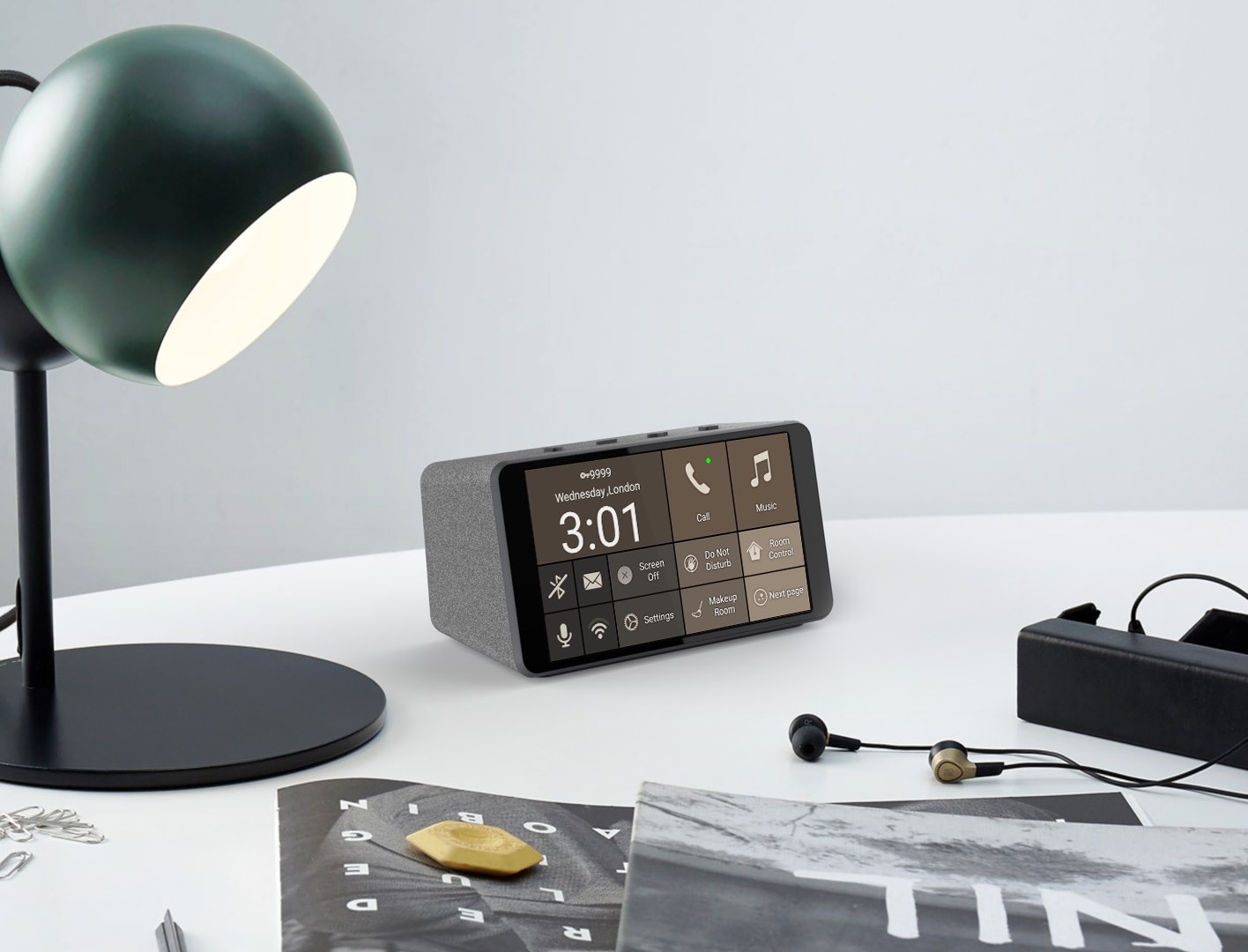 ---
Operationally efficient
AVA's back-end digital management system offers operational efficiencies, delivered via an intuitive, remotely managed guest management platform. Features include:
- Housekeeping management: an online guest management platform monitors the Wi-Fi and power status of each Aiello set-up, as well as the check-in & check-out status, do not disturb and cleaning status.
- Task overview: provides an overview of all required housekeeping tasks. Requests for in-room services, messages and customer complaints are viewable, including the time the request was placed, which staff member was assigned to it, and the completion time.
- Push notifications: hotel staff can push any message to one or multiple devices. Messages appear on the device screen, and can be customised to a room, or a specific group.
---
Data-driven
Provides valuable guest behaviour insights.
Do hotel guests want to talk to machines? The numbers don't lie. Aiello Assistant has had over 12+ million conversations with over 1.5+ million hotel guests with an average frequency of 20+ interactions per day, per room.
Guest interactions with Aiello Assistant shine a light on aspects of the customer behaviour that weren't obvious before. With data the teams can plan action items like expanding the variety of in-room amenities, launching new services, or partnering with surrounding businesses.
---
Click here for a product specification form.
To find out more about the Aiello Voice Assistant, get in touch: info@airwave.tv or 01403 783 483