Philips HFL3014 Series
Philips HFL3014 Series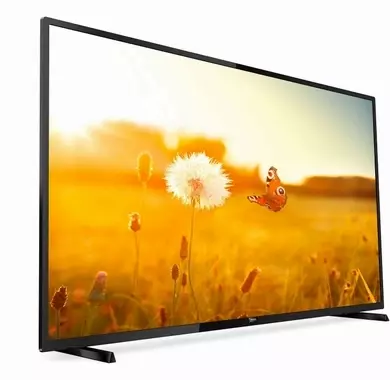 Philips
Philips HFL3014 Series
Show more with a budget-friendly standalone professional TV. The intuitive CMND solution makes it simple to deploy and manage connected displays. Benefit from simple, fast installation and an on-screen welcome page that's easy to program.
Take control with CMND
CMND and control: effortless maintenance of your TVs
MyChoice compatible. Built-in pay-to-view solution
Be seen. Brand the TV's UI with your logo
Instant initial USB cloning. Rapidly configure Pro TVs
Mixed channel map to combine analogue and digital channels
USB auto playback. Music, movies and more
Cost effective solution
3 year warranty, extendable to 5
Multilingual customer support
Sustainable and safe
Below PDF covers 32-inch model specification.
For 24-inch specification and dimensions, click here
For 43-inch specification and dimensions, click here