28'' Philips Prime Suite Range
28HFL4014T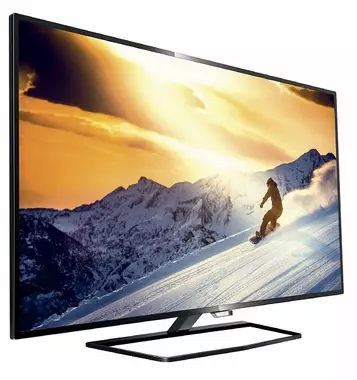 Philips
28HFL4014
Pro System TV
Surprise and delight with a professional IPTV. Cost-effective central management, quick installation, and a customizable UI make this a flexible solution. Philips world-renowned picture quality always engages.
Brilliant Philips picture. Versatile operation.
• Beautifully clear, high-contrast image
• Be seen. Brand the TV's UI with your logo
• Built-in scheduler. Advertise, inform, communicate
Rapid installation. Effortless customization.
• IPTV. Provide channels over IP. Install your own UI
• CMND & Control. Operate, update, maintain
• CMND & Create. Develop and launch your own content
• Instant initial cloning. Rapidly configure Pro TVs
• Serial Xpress Protocol. Connect external decoders and STBs
Cost-effective. With multilingual support.
• MyChoice compatible. Built-in pay-to-view solution
• 3 years warranty, extendable to 5 years
• Low operational cost. From installation to deployment