Philips HFL6214U Series
HFL6214U Series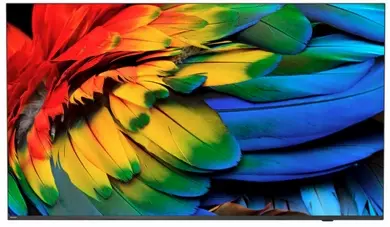 Philips
Philips HFL6214U Series
Designed for a fast-paced world, MediaSuite features advanced connectivity and versatile configuration settings. Chromecast built-in makes streaming fast and easy, while Android™ and Google Play Store unleash infinite possibilities
Android-powered. Ready for anything.
4K UHD TV. Beautifully clear, high-contrast image
Integrated Netflix with dedicated remote button
Google Assistant™ enables faster, smarter control
Android updates. Always the latest functionality
Google Play Store access for apps and media
Customisable UI for custom logos and colours
Analogue clock display in off mode
Powered for more
Instant initial cloning for faster installation
Operate, monitor and maintain via CMND & Control
Create custom experiences with CMND & Check-in
Install and manage apps remotely with AppControl
Below PDF covers 43-inch model specification.
For 50-inch specification and dimensions, click here
For 58-inch specification and dimensions, click here
For 65-inch specification and dimensions, click here
For 75-inch specification and dimensions, click here