55" Multi Touch Display
55BDL4051T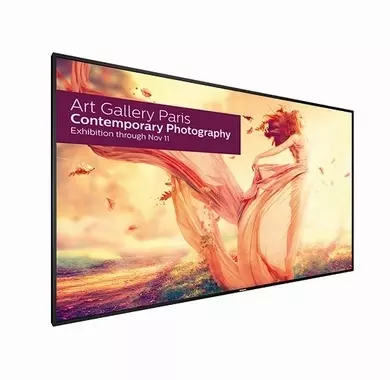 LG
55BDL4051T
Discover a new level of interaction using the power of Android. Get even closer to your audience than ever before. Fast, precise and extremely durable, its high performance is matched by excellent reliability and functionality.
Supreme audience interaction
Experience amazing interactivity with true Multi-Touch
10 points touch
Anti-glare glass with low optical parallax
Innovative solutions for any signage application
Android: Run your own app or choose your favourite app to run
Integrated WiFi
Save and play content with internal memory
Enhance your connectivity with an integrated mPCIe slot.
Maximising the impact of your message
CMND: Take control of your displays
Care about you, your business and your audience
Keep your content up and running with FailOver
Ensure your content is running with automatic screenshots