Samsung High Brightness Signage - OMD Series
OMD Series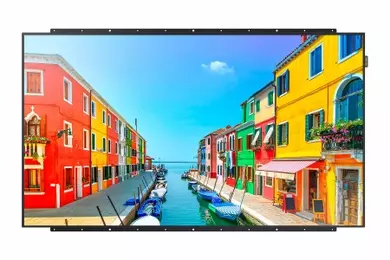 Samsung
Experience brilliant semi-outdoor signage with high visibility and simplified connections.
Highlights
Attract and engage audiences with superior visibility and high brightness in 2,500-nit, 5,000:1 contrast ratio LED displays.
Cut operating costs with energy-efficient technology even with high brightness, using an Auto Brightness sensor and customizable brightness range.
Install easily and operate remotely with 2nd Generation SSSP powered by built-in Wi-Fi
Display and manage content readily with MagicInfo mobile and server solution.
Gain flexibility with a choice of kit-type or complete-product configurations.