TeleAdapt MediaHub TLi Desktop with TruLink®
TA-8950-D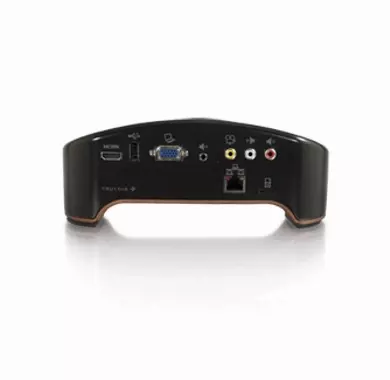 TeleAdapt
TA-8950-D
All-in-one audio/video connectivity panel for connecting any portable media device to the in-room HDTV.
Dedicated iPod port charges and plays audio and video files directly from Apple iPod/iPhone/iPad devices. Guest cable included.
Truly plug-and-play, automatically senses guest device, switches TV to AUX HDMI input and switches TV back to regular programming when device is disconnected.
Single-HDMI connectivity to the TV with Auto-Input-Switching and Auto-TV-Power-On via CEC specifications, compatible with hospitality's most popular TV brands.
Internet-ready capabilities for remote management through SNMP network, firmware updates through FTP (updates 10,000 units in 30 seconds), and custom authentication options.
Supports serial control for Auto-Input-Switching with hospitality TVs without CEC as well as hospitality's most popular VOD/PPV systems.
Network-based guest usage reporting for property ROI analysis.
Charges portable electronic devices through USB power port.
Desktop model designed to sit on desk or tabletop.
Can be deployed worldwide.