WS960H
WS960H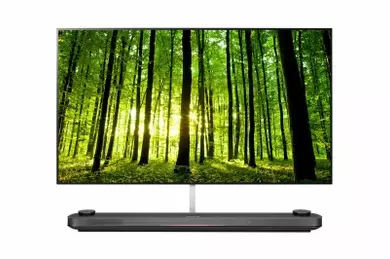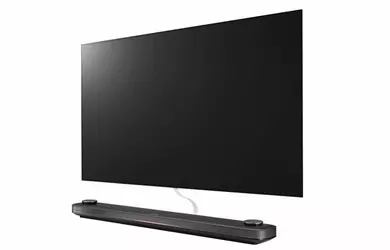 LG
WS960H OLED Wallpaper TV
Marvel at the aesthetics of the world's first OLED Wallpaper Hotel TV, which blends perfectly into the wall. The WS960H series features an impossibly light and thin "Picture-on-Wall" design and supports premier hotel solutions with the guest in mind, using LG's innovative OLED technology. Plus, with outstanding picture quality and HDR (high dynamic range) compatibility, it gives guests a cinema-like experience.
Wallpaper design
Ultra HD
Art gallery mode
Voice recognition
HDR 10 Pro, HLG
OLED Technology - 4k cinema HDR
Intense colours, infinite contrast, Perfect Viewing Screen
Pro:Centric® SMART
Pro:Idiom®
Pro:Centric® Direct Ready
Key Features
Picture-on-Wall Design
The thin, artistic design of the WS960H blends perfectly into the wall without even the trace of a shadow.
Voice Recognition
Allowing users to control the the TV via their voice
Dolby VisionTM HDR
Dolby VisionTM is a technology that delivers intense highlights, vivid colours and deep black on the screen. LG OLED TV supports premium HDR contents mastered by Dolby VisionTM and is even compatible with generic HDR10.
Intense Colours - Vibrant picture quality
OLED hospitality TVs bring colours to life with superb accuracy. Self-lighting pixels give the TV expanded colour scope, delivering finest details of colour and gradation. This allows guests to enjoy content more vividly.
Infinite Contrast
Self-lighting pixels switch off completely to create a deep black. No light bleed. Absolute black offers infinite contrast, and guests can appreciate its clarity.
Wide viewing angle
LG OLED Commercial TVs delivers awe-inspiring picture quality across the entire screen, even from wide viewing angles.