LG VH/VM Series Video Wall
LG VH/VM Series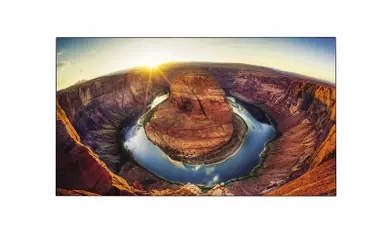 Samsung
Highlights
Borderless design - with its 0.9 mm even panel bezel and 1.8 mm BtB (bezel to bezel), enables immersive and seamless viewing experiences on assembled video wall screens.
Built in SOC and synced playback - the optimised built-in quad-core SoC can play various content formats and eliminates the need for an external media player.
Superior picture quality - ensures clear picture quality even when installed in stacks of more than four, favourable for quantities of video walls installed in large spaces.
Uniform brightness - LG's LED backlight technology guarantees high uniformity in brightness to ensure a clear picture.
With its borderless design, LG's VH/VM Series offers maximum immersion for video walls. Its quad-core SoC plays various types of content without the need for an extra media player due to its efficient management tools.
The VH/VM Series effectively raises customer awareness, particularly in areas with heavy foot traffic such as museums, galleries, and large retail stores.