XF3C Series
XF3C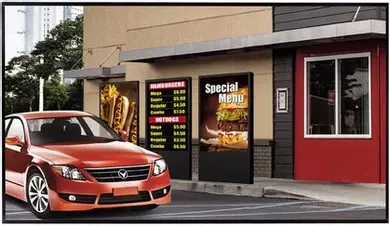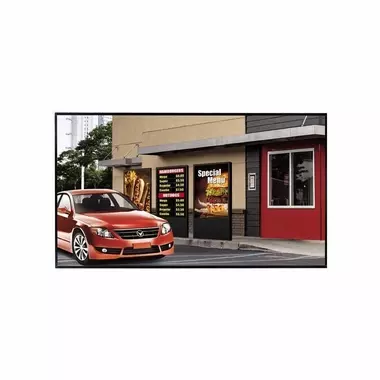 LG
XF3C High Brightness Series (49/55/75)
The High Brightness XF3C series can be utilised in bright outdoor environments. It guarantees stability when exposed to external high temperatures and effectively reduces costs with a space-saving design and low power consumption.
Key features
Increased Brightness
The brightness has been increased to 3,000 cd/m2 compared to previous models, making the XF3C the ultimate screen for outdoor visibility.
Low Power Consumption Using The M+ Panel
The M+ panel offers excellent energy efficiency and cost savings and decreases power consumption by 30 compared to conventional RGB panels.
Smart Brightness Control
The auto-brightness sensor and preset time scheduler save power whenever possible.
Dust & Humidity Protection
The conformal coating enhances circuit board reliability by protecting it from dust, iron shavings, humidity and other harsh conditions.
Slimmer Depth
The slimmer depth saves space for installation and makes the enclosure design slimmer.
Wide Viewing Angle
IPS technology provides better control of the liquid crystals which allows the screen to be viewed from virtually any angle.
Colour Accuracy
IPS technology displays accurate color for each pixel closest to the original image and reproduces the original color without distortion.
Real-Time Remote Monitoring
When an alarm occurs, an email notification is sent through the SNMP using the SuperSign C or SI software. In case a malfunction or error occurs, real-time remote care is available.
Saving System Log Files
The XF3C supports log file back-up for fault clarification when the display fails. This allows you to conveniently check when an error has occurred.
No Blackening Effect
Even under direct sunlight exposure, LG commercial monitors remain free of blackening defects under 110°C and provide superior quality for outdoor usage.
High Operationing Temperature
Its high reliability under high operating temperatures reduces the material costs of the enclosure.