98LS95A
98LS95A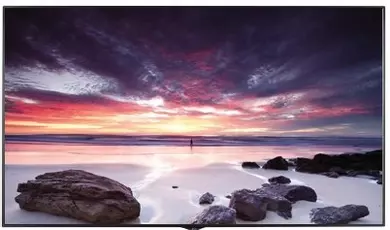 LG
98LS95D 98" Ultra HD Large Screen signage
The award winning 98LS95D delivers superior 3840 x 2160 resolution and boasts four times the resolution of Full HD displays. The display can be mounted in portrait or landscape mode for a wide range of commercial applications. Its optimized SoC has powerful performance to play various content and its webOS platform allows signage software developers to install and run their software in a more simplified solution. These giant edge-lit LED displays offer an attractive alternative to traditional tiled video walls as for example, the 98-inch class model is equivalent to a 2x2 49-inch class array.
Key features
Ultra HD
Ultra HD screens deliver an immersive viewing experience and have high definition picture quality, 4 times higher than FHD.
Immersive large screen
98" real size displays deliver seamless content as an alternative to the 2x2 video wall at the flagship store.
Up-scaling and super resolution
Up-scaling and Super Resolution technology enhance the quality of FHD content to near-UHD quality.
High Performance & Cost-effective SoC
Without an additional media player, our SoC type embedded media player can play media content.
Simple Customisation
Simple customisation function will be provided; our solution can be customised through a SDK to showcase your logo or improve compatibility.
Auto-signal switching
The enhanced failover function enables content in the internal memory to be displayed without dead spots when none of the external inputs is working. To display content without dead spots, the monitor performs the signal switching automatically.