Holiday inn goes green with AirMEDIA
29 June 2012

18:08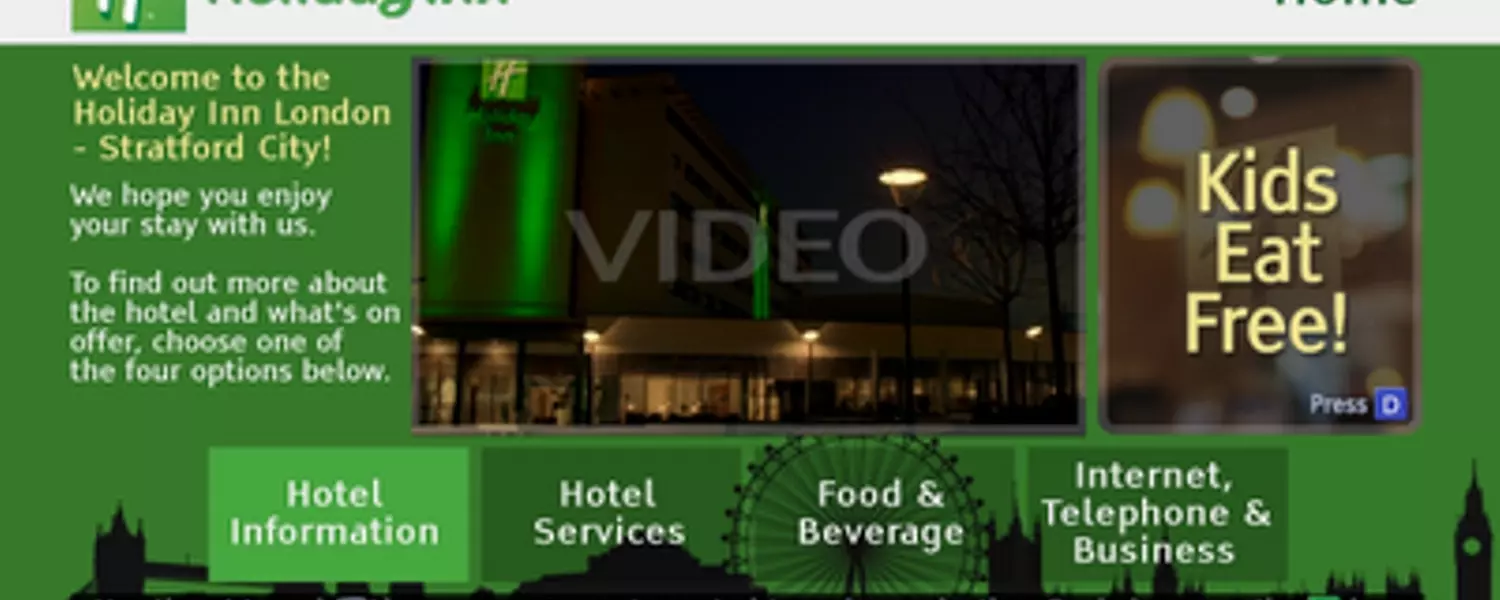 Holiday Inn London - Stratford City has invested in Airwave's tailored 'red-button' guest information channel for their new 188-room site overlooking the Olympic village. Our 'AirMEDIA' hotel information system provides guests with a dedicated TV channel showing up-to-date information on the hotel, the services available, as well as local information and attractions; all via an easy-to-use, interactive system on their in room TV.
The system is based on the same interactive TV technology used by broadcasters worldwide and already built into standard TV screens from all major manufacturers. Jane Kendrick, Director of Operations at HI London, Stratford City, comments: "The system eliminates the need for a paper in-room directory, which means there are absolutely no printing costs. We can also update it instantly when we need to make changes. With all the information on screen, Holiday Inn is leading the way with green technology."
The AirMEDIA system has been configured to fit Holiday Inn's specific branding and content requirements, including corporate video and images. The hotel channel is also an engaging mechanism used to promote additional revenue-generating services to guests, such as in house restaurants and bars. AirMEDIA utilises standard coaxial-based TV distribution to deliver the service to every in-room television without any additional hardware. The Holiday Inn staff can instantly update content via a web browser.