Holiday Inn, London Gatwick Worth
29 July 2022

13:57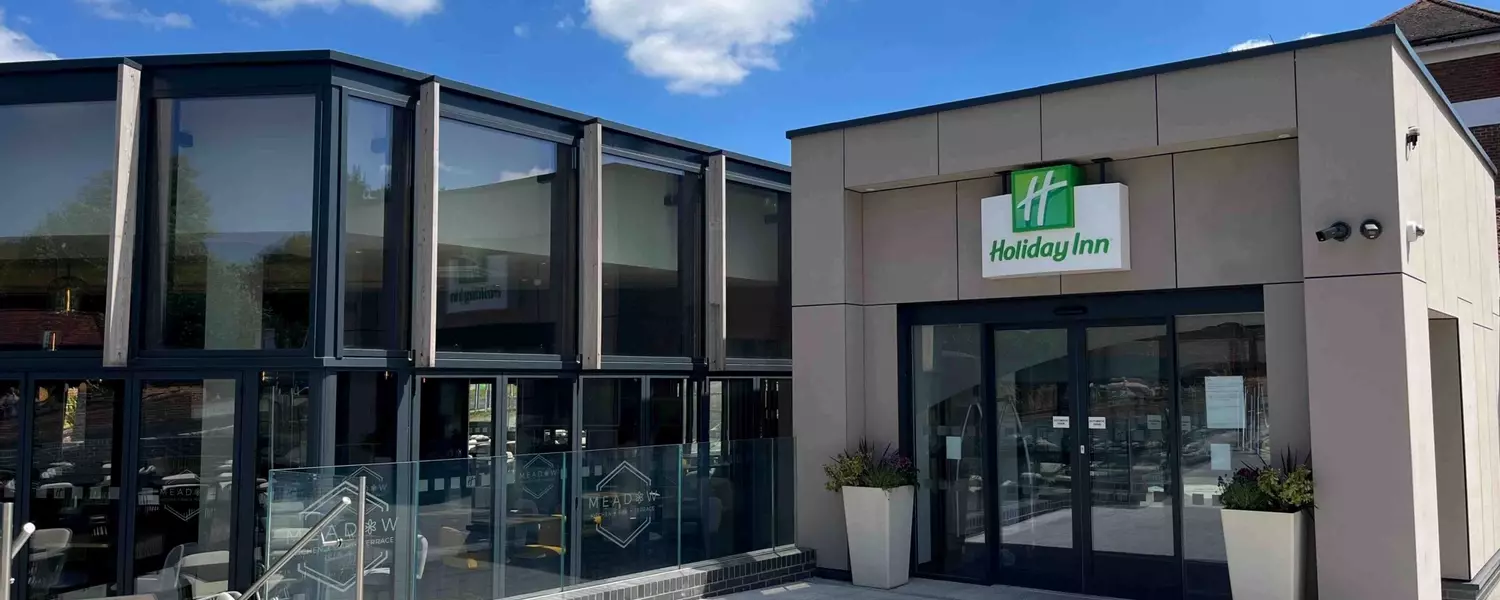 The Brand
Part of the InterContinental Hotels Group (IHG) collection of brands, Holiday Inn sits in the midrange 'Essentials' portfolio of hotels, and operate over 210,000 rooms across 1,178 hotels (with a further 245 in the pipeline).
One of the world's most iconic hotel brands, Holiday Inn properties can be found in every corner of the world.
The Hotel
Holiday Inn London Gatwick Worth offers convenient lodging and facilities for travellers using London's Gatwick airport - which sits a handy 10 minutes north of the property.
The hotel offers 5 meeting and event rooms, an outdoor kitchen, modern bar and brasserie, and 158 stylish rooms - equipped with a top draw guest entertainment system.
The Technology
Looking to upgrade the TV system in conjunction with the hotel's refurbishment plan, Gatwick Worth approached Airwave, who of course were delighted to help.
Having explored the various technology options, the hotel chose a system based on Philips display technology - fronted by flat-to-wall mounted, 43-inch HFL5114 Series MediaSuite TVs.
The Android-powered Philips MediaSuite range features ultra-high definition picture technology, integrated Google Chromecast and a fully-approved Netflix service (with a dedicated remote control button for convenience), embedded on each TV.
A Philips CMND display management platform was implemented, consolidating the management of the TVs into one single interface. This provides each TV with a customised guest user interface, which enables guests to choose between linear TV channels or a "Connect Your Device" button, enabling the casting of content from a smart device to the TV.
Philips technology installed into the hotel's public areas include a 50-inch BDL3150Q digital signage display (also operable via Philips CMND) and various HFL4014 Series hospitality displays, playing Freeview TV and BT sports channels.