Indigo Newcastle
07 June 2021

10:47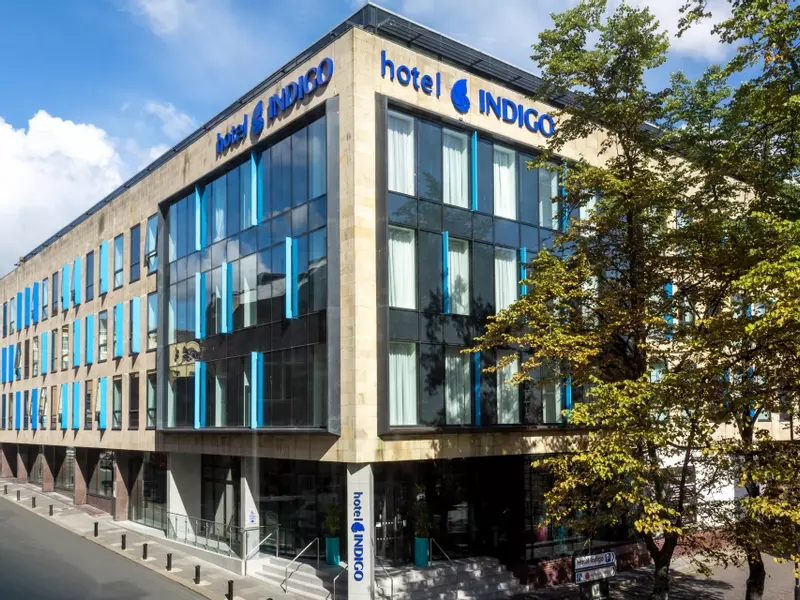 The Brand
Hotel Indigo own 15,826 rooms in 127 hotels across the world, and with a further 104 hotels in the pipeline, the brand is set to double its portfolio over the next few years.
With hotels in culturally diverse locations, no two properties are the same. Each forms part of the pulse and the rhythm of its location, drawing on the local neighbourhood to inspire every aspect of the hotel - especially its design and menu.
The Hotel
Hotel Indigo Newcastle's design and décor is inspired by 19th Century Tyneside builder, Richard Grainger, featuring neoclassical architecture, and Grainger's unique aesthetic, throughout the property.
The hotel's boutique approach to hospitality extends much further than just design and decor however - Indigo newcastle strive to personalise every aspect of the guest's stay, looking to exceed expectations, and make every guest feel special.
With this in mind, Airwave was approached to modernise the hotel's incumbent set-top box based, guest-entertainment system.
Airwave recommended, and implemented a complete refresh of the TV system, which included the installation of an IPTV headend (and the streamlining of the channel plan) and network switch - replacing the previous switches, which were prone to over-heating.
43 -inch and 50-inch Samsung
ET690 Series
hospitality TVs were chosen to front the new system, with the majority of screens wall-mounted, using BTech ultra-slim, flush to wall brackets.
Otrum's brand new cloud-based Mirage information system was embedded on each TV, providing guests with a simple, clean user interface.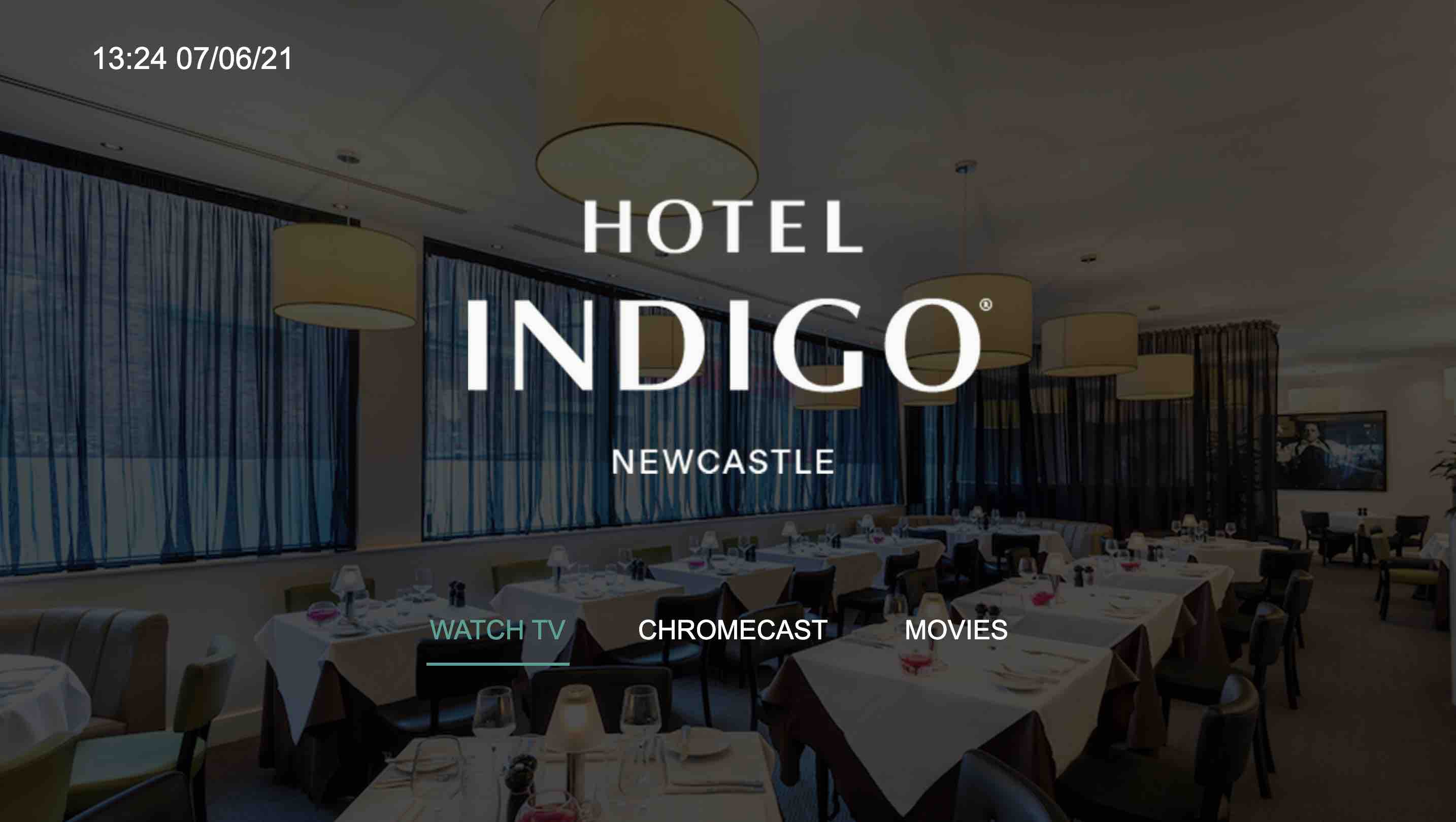 On this occasion, the hotel wanted a simple, functional entertainment system, offering three different elements: Freeview TV, Chromecast and a VOD movie and programming service.

David Taylor, Key Account Manager, Airwave
Via the user interface, guests can access a Chromecast service, offering access to 1000+ apps, including Netflix, Amazon Prime, BBC iPlayer and YouTube.
Guests without smart devices or the means to use Chromecast, are able to enjoy
Airtime's
cloud-based VOD platform, offering pay-as-you watch movie and programming content, available in multiple languages and featuring early-release blockbuster movie content.
In the hotel's suites, Airwave implemented the Airtime service on a complimentary basis - offering a value-added service in the premium rooms.
Indigo Newcastle's new guest-entertainment system not only modernises the hotel's TV technology, but removes hardware from the guest-rooms (and communications room), reduces power consumption and facilitating a tidier, more professional in-room technology footprint.