Hampton by Hilton, Canterbury
22 July 2021

12:03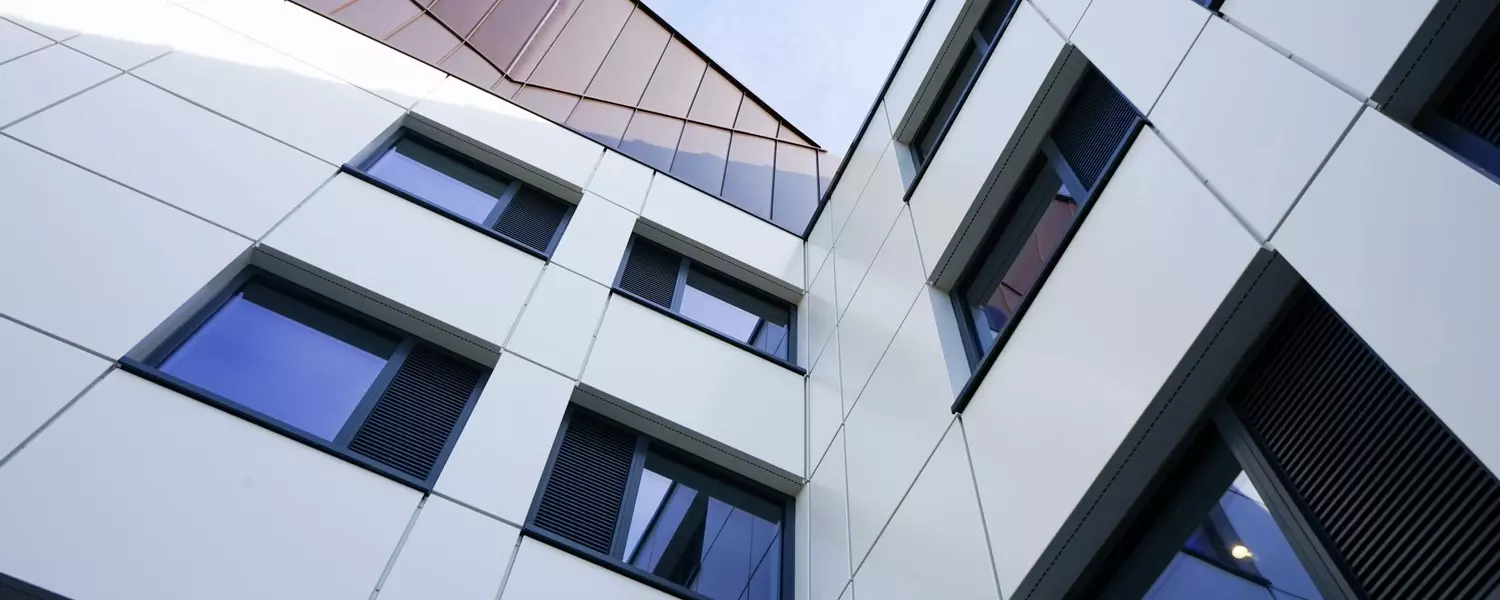 The Brand
The Hampton hotel brand operates moderately priced, upper midscale hotels with limited food and beverage facilities, boasting a global coverage of 270,000 rooms in 2,700 hotels , across 31 countries and territories.
The Hotel
Located a short stroll from the famous Canterbury Cathedral, Hampton by Hilton Canterbury, offers modern, spacious rooms amidst the shops and cafes of Kent's most visited city.
The newly renovated hotel, which sits at the heart of an extensive redevelopment project, incorporates two listed buildings and retains the property's historic façade.
With 129 guest-rooms, a state-of-the-art business centre and gym facilities, Hampton by Hilton's Canterbury property attracts a mixture of business and leisure tourists, both of whom benefit from modern tech, including complimentary wifi and 4G mobile phone boosters
The Technology
With modern tech also required in the guest-rooms, Airwave was approached to design and deploy a TV entertainment system.
The project commenced with the installation of TV reception equipment, including dishes, an aerial and a RF headend and network.
Next step, the wall-mounting of Samsung 55-inch ET690 Series hospitality TVs, each embedded with a Samsung REACH information system. On this occasion, the hotel chose a simple menu system, consisting of a welcome screen, including direct access to TV channels, cloud-based video on demand APP, Airtime, the weather, and six information pages. Naturally, Samsung REACH's software allows for future customisation/upgrades, should the hotel wish to add or change information.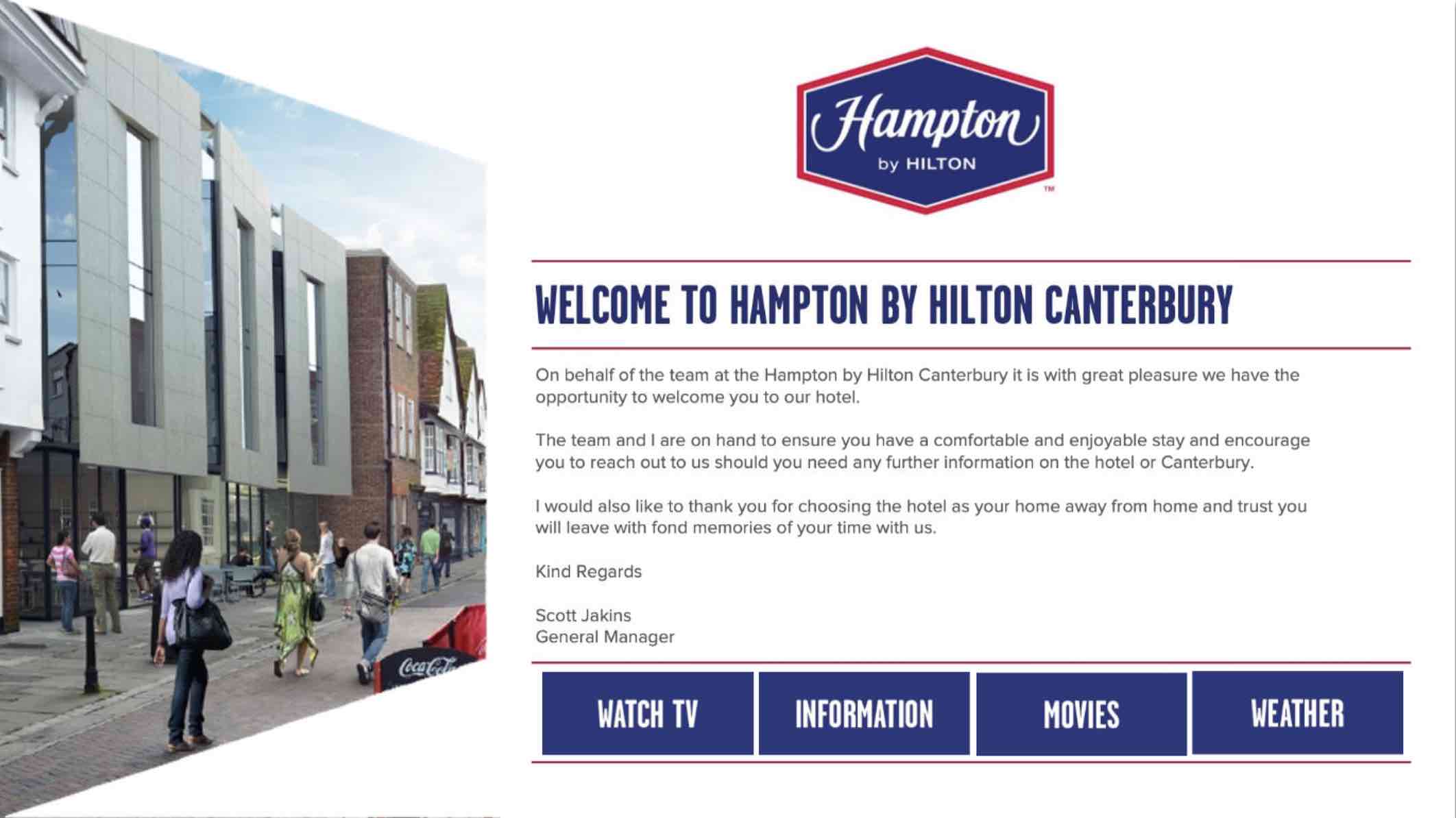 Completing the installation, Airwave deployed a SKY TV service in the hotel's bar area, predominantly used for premium sports events, such as Premiership football, test cricket and Formula One.