World Cup Winning Digital Signage
30 October 2017

08:51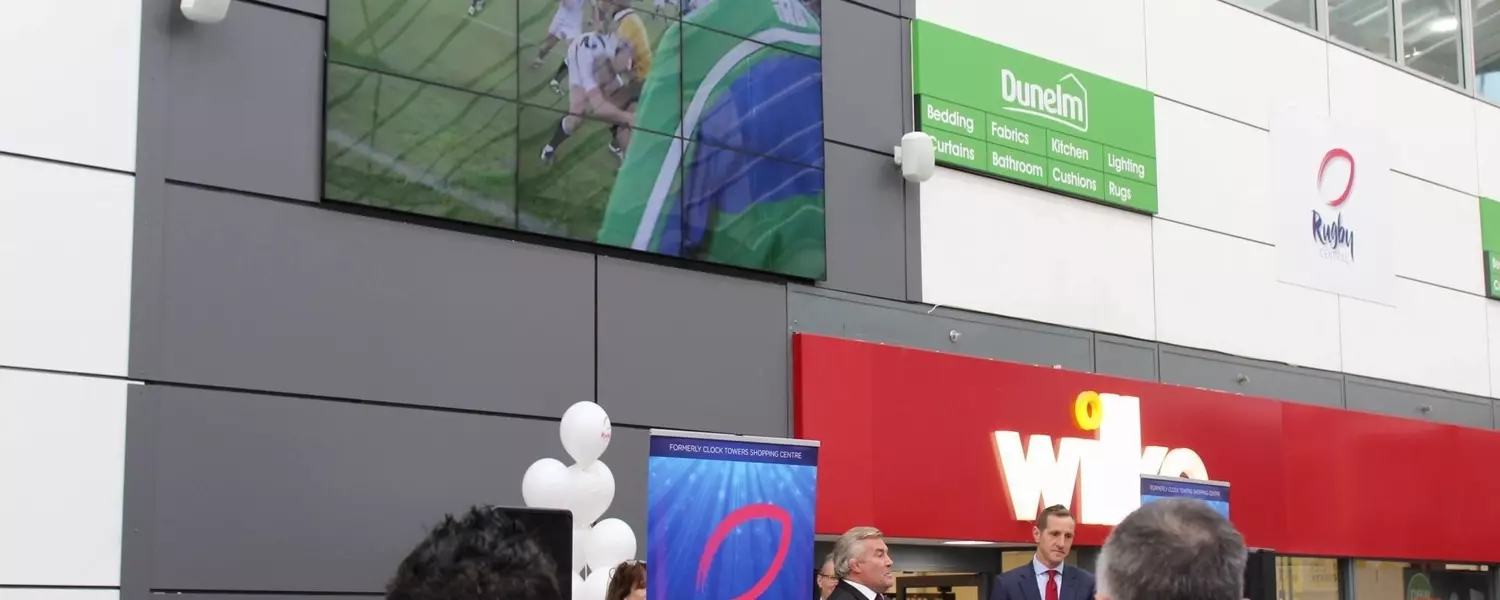 Over the past 12 months, the Clock Towers shopping centre in Rugby has undergone a substantial refurbishment programme; looking to provide state-of-the-art display technology to promote, entertain and inform shoppers, Airwave was tasked to supply and install a digital signage solution.
Airwave recommended video wall displays; supplying and installing two 3 x 3 Samsung video walls; each display consisted of 9 x 55" LED screens, mounted on B-Tech brackets and receiving Sky TV via fibre cables. Both displays will be centrally managed using an Allsee media player.
"This was an interesting install" said Airwave signage expert Charles Mupfurutsa "the first display required a fairly standard wall mount but due to the nature of the building's design, we needed to suspend the second display between adjacent walls. We think this is one of the only, if not the only solution of its kind in the UK".
A further indication of the install's challenges was provided by installation engineer Colin Porter, "the distance from signage source to screen for this install was over 600 metres, as a consequence we installed optic fibre cabling which was needed to ensure the integrity of the HD feed supplied".
As a special treat for Airwave's installation team (working hard on a Saturday), they were able to meet 2003 Rugby Wold Cup winners Jason Leonard and Will Greenwood (pictured during the centre's official opening). And as a special treat for England's heroes, our content team designed a montage of the world cup final in all its glory!
If you'd like to discuss a digital signage project, get in touch for friendly, expert advice: 0845 555 1212 or info@airwave.tv