Completing the 3 Peaks Challenge
02 July 2018

14:21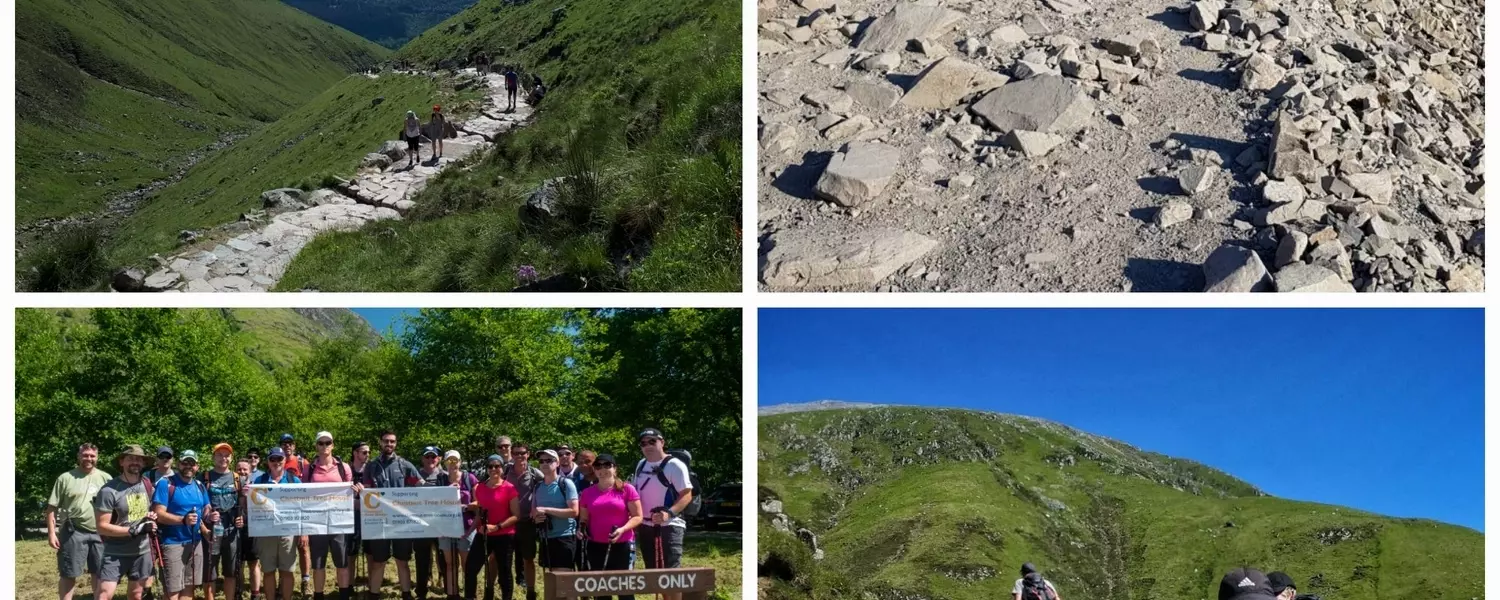 On Friday 29th June 2018, 21 members of the SCCI Group of companies completed the Three Peaks Challenge, climbing the highest mountain in England, Scotland and Wales.
Aiming to raise enough money to pay for a day's operating costs at the Chestnut Tree House children's hospice, we asked family, friends, partners and colleagues to sponsor our completion of what's known to be a gruelling challenge, requiring supreme tenacity and determination.
And we did it!
Friday 29th June, 14:51PM
As temperatures in Fort William hit a 125-year high, we commenced the first of our climbs in relentless, blistering heat. We had one collapse, one (reported) hallucination, dangerous levels of dehydration and 21 shell-shocked walkers.
There was no breeze and no respite from the heat, even on the Ben Nevis summit - make no mistake, this was an exercise of extreme endurance.
Despite the searing sun, a blown tyre, an unscheduled midnight feast at MacDonalds (famous for it's restorative powers and provision of clean calories) and an abundance of blisters, a number of the team completed Snowdon a little over 24-hours later.
Whilst not every walker managed every mountain, each person managed to summit at least one peak - an incredible feat considering the heatwave.
We're all very proud of ourselves and most importantly, have smashed our £6,850 target.
Watch this space for details of our next charity event....