A sign of the times at Q Hotels
14 November 2017

10:26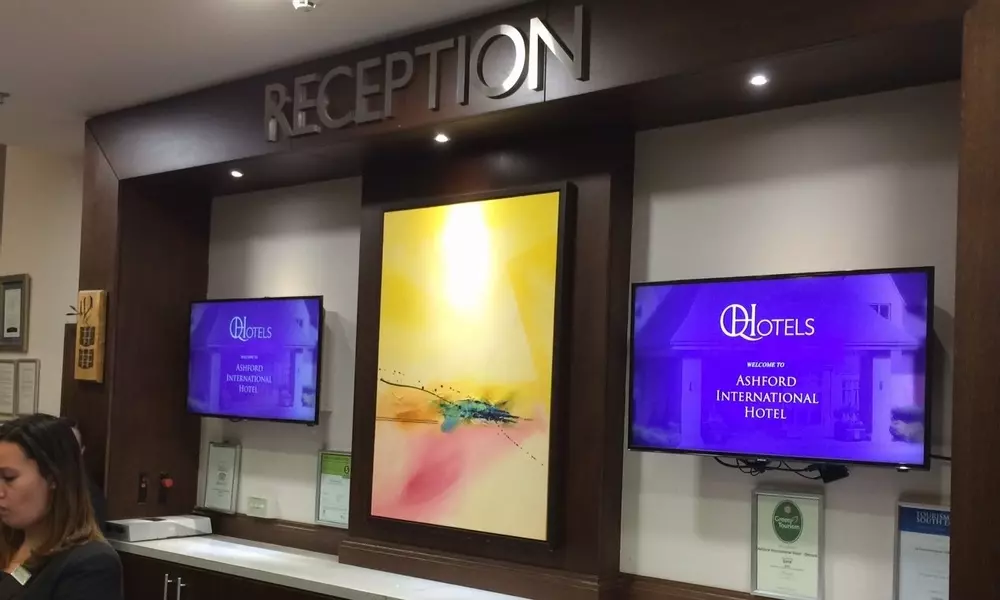 Q Hotels own a portfolio of 26 properties across the UK and whilst each hotel boasts individual character, all properties in the brand share a common ethos - to provide top quality service to valued customers.
With this in mind, Q Hotels approached Airwave to discuss a digital signage solution that would improve its technology offering.
"Digital signage is often pigeon-holed as a retail-driven solution" said Business Development Manager, Charles Mupfurutsa "but the reality is simple, any business that requires a quick and easy way to communicate with customers will benefit from signage technology. This is especially relevant in a hotel environment where there's typically a multitude of information to be disseminated."
In this particular instance, Q Hotels were keen to provide an instantly updatable method of communication, catering across their conference, wedding, business and leisure guests.
"Venues that cater for different types of customer rely on efficient, dynamic communication" said Marketing Manager, James Grant "and whilst initial investment in signage technology is higher than printed signs and literature, the long-term cost saving is compelling - especially when you consider that signage is a key revenue generator - as well as a TV screen, newsfeed and even a piece of artwork, it's a real no brainer!"
Looking to create a good first impression, Airwave installed Samsung signage technology and chrome box media players in four Q Hotel receptions; each system is managed by Signagelive software, an intuitive and powerful content management tool based on cloud infrastructure. Q Hotels will use each display as a branding tool and information board - with of course the option to provide other services as and when the situation arises.
To find our more about Airwave's portfolio of signage hardware and software, get in touch for friendly, professional advice.