Brama Hotel, Bromley
03 August 2023

16:20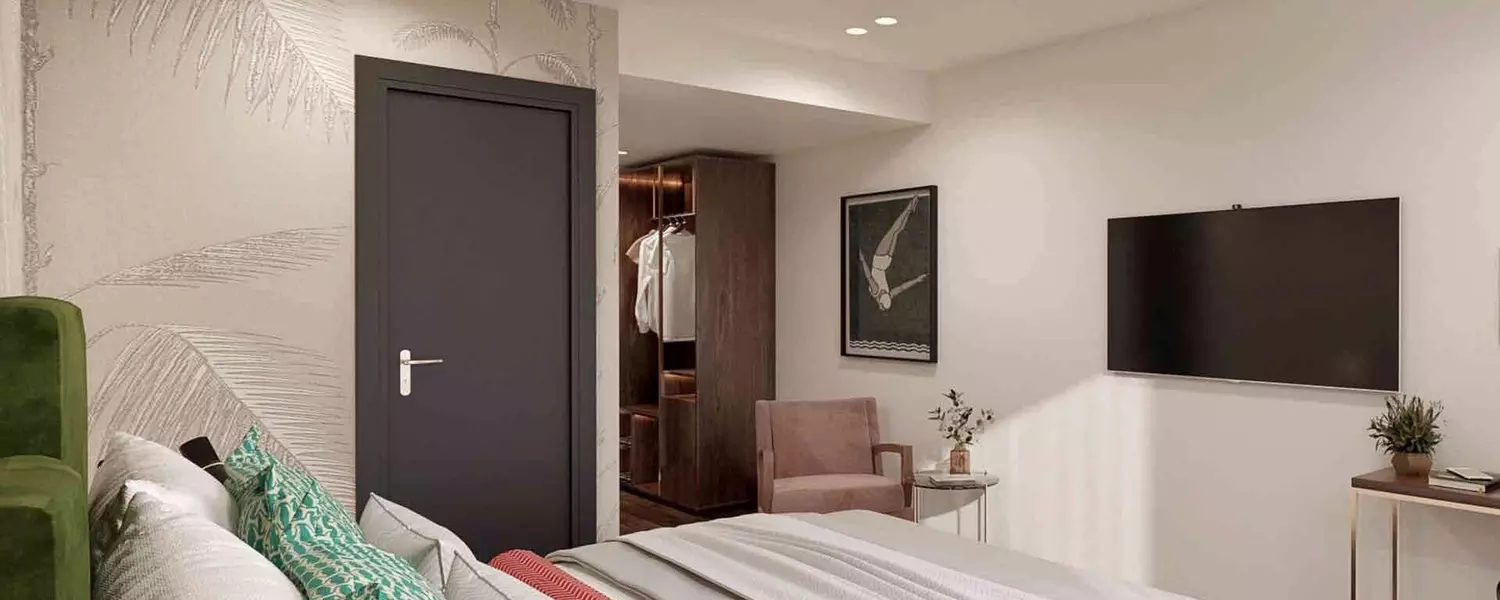 The Hotel
Set within the Grade II listed Bromley Old Town Hall, the Brama Hotel offers 23 boutique rooms in the heart of Bromley's town centre.
The Old Town Hall is steeped in history, providing shelter for locals in the event of a World War II nuclear fallout, and perhaps even more exciting, having hosted the (first) wedding of David Bowie in 1970.
Fast forward 50-odd years, the Brama Hotel now concentrates on providing boutique Art Deco accommodation, set within a shared environment that fosters connection, collaboration and Community.
From the mattress and bed linen to the body wash and hairdryer, we've carefully selected brands who mirror our values and approach to deliver the most elevated Brama experience.

Brama
The Technology
In line with an ethos to deliver an elevated experience, Brama contacted Airwave ahead of the hotel's opening.
The remit was straightforward: large screen UHD displays and a branded user interface, encompassing additional content options and casting.
Airwave recommended Samsung AU800 Series hospitality displays, swivel mounting each 55-inch screen, to offer flexibility of viewing angle.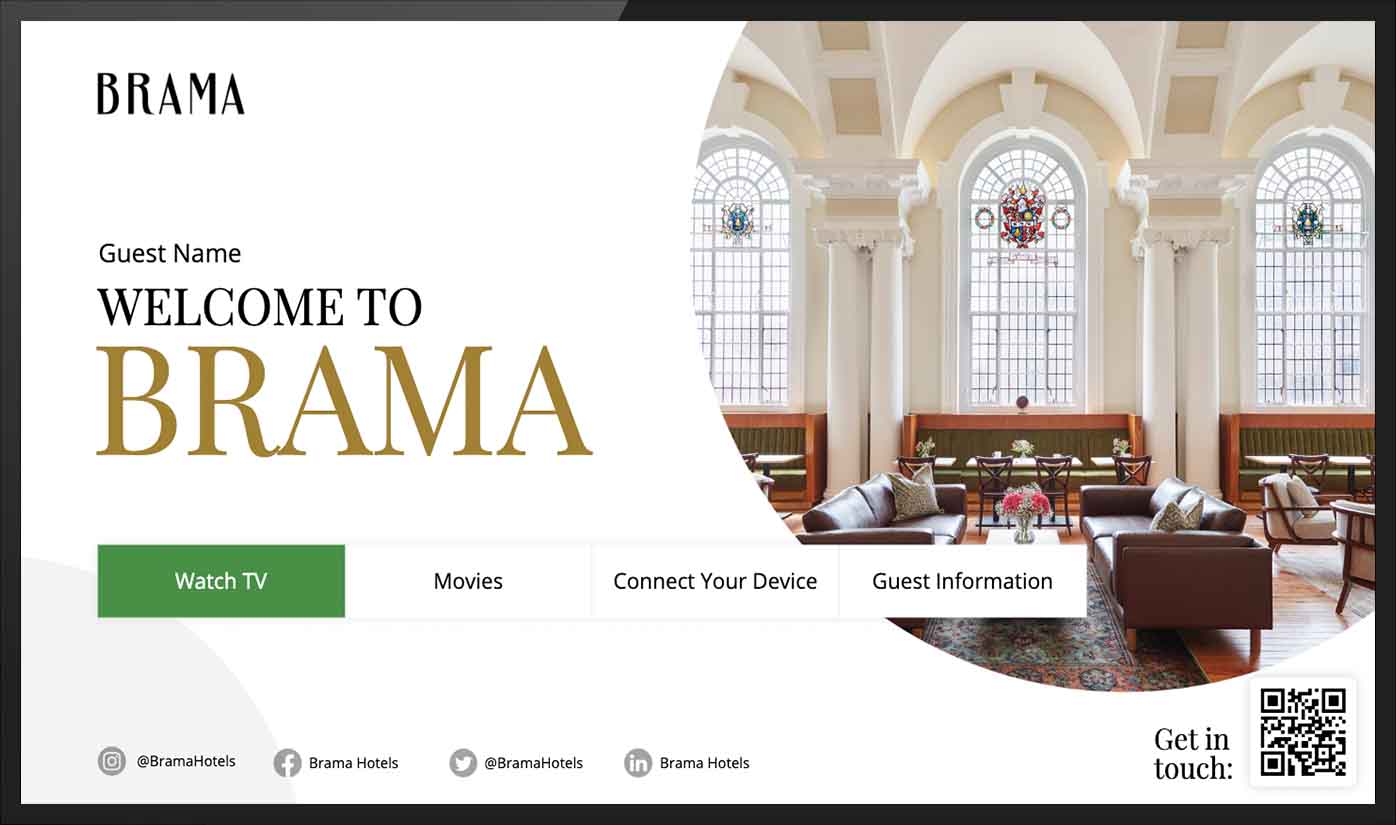 An Otrum Mirage guest entertainment platform was embedded on each display, incorporating several features:
- A curated channel list, with an electronic programme guide (EPG).
- Access to Airtime's hospitality exclusive movie & content streaming APP, Airtime,
- Connect Your Device functionality, offering seamless content casting, from the guest's smart device to the in-room TV.
- Guest information services, a series of pages detailing relevant hotel & surround area information (Wifi codes, utility instructions, parking info etc).
- On-screen QR codes, offering a 'point and click' method of communicating with hotel staff, and accessing relevant webpages.
- PMS integration, enabling the hotel to add a personal touch, by greeting guests by name on the interface home screen.