Deluxe TV at Doubletree
25 January 2013

08:44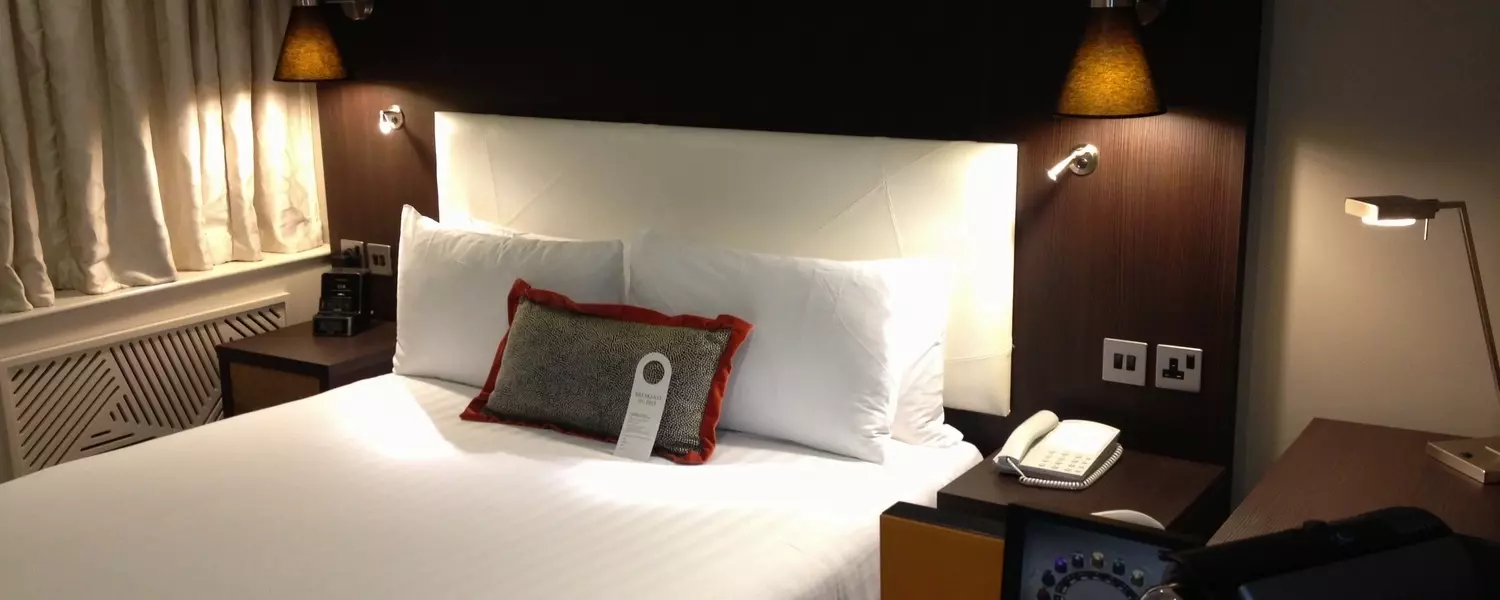 Westbridge Group has recently undertaken refurbishments at the London Hyde Park and London Ealing hotels which are to reopen as Doubletree by Hilton hotels in June.
Airwave Europe installed the latest 40" Samsung series 5 LED hotel TVs on an IRS network, which will allow the hotels to offer a personalised guest experience by providing the full Freeview selection as well as free international channels. The Samsung screens boast high definition LED picture quality on super sleek screens with extra thin bezels.
The Samsung screens are supplemented by Airwave's revolutionary AirCAST hotel red button services. The London Hyde Park and London Ealing hotels each have a tailored hotel information channel packed with useful information on hotel services, local amenities, news and weather. The channels are configured to meet the Doubletree by Hilton branding to include logos, colours, images and videos.
Jeff Summers, Key Account Manager at Airwave, commented: "After initial talks with Westbridge it was clear that the focus for these hotels was guest experience and they were looking for an entertainment system to match. The hotels are now able to cater for international guests by offering satellite TV channels from across the globe, business guests by enabling access to internet and email, as well as tourists by offering local points of interest, maps and the weather forecast. At Airwave we like to make things simple for everyone. The new system at Hyde Park and Ealing is easy to use, both for guests and hotel staff."
Powerful features
Hotel staff are particularly delighted with the new Samsung SIRCH head end, which allows them to manage and control all of the Samsung Hospitality TVs and channel selection from a central point. For example, staff can change the hotel mode settings (max volume, power on channel etc.) without having to enter the guest rooms. Another powerful feature is the ability to change the Splash Page on every TV, so for example, you could have a different welcome message, offer, promotion or advertisement shown each week or month.
Max Ball, General Manager at London Hyde Park, said: 'We are very much looking forward to the launch as Doubletree by Hilton. The new entertainment system will form a vital part of the Doubletree CARE (Create A Rewarding Experience for our guests) philosophy of the hotel. In particular our new AirCAST channel will be a valuable tool for generating extra revenue by driving traffic towards the bar and offering all the information guests need on screen.'
Ilhan Kose, General Manager at London Ealing, commented: 'We love the product and we are very happy with the service we received from Airwave. The hotel is looking great and we are looking forward to the launch in June.'