Apex Temple Court
21 March 2019

14:03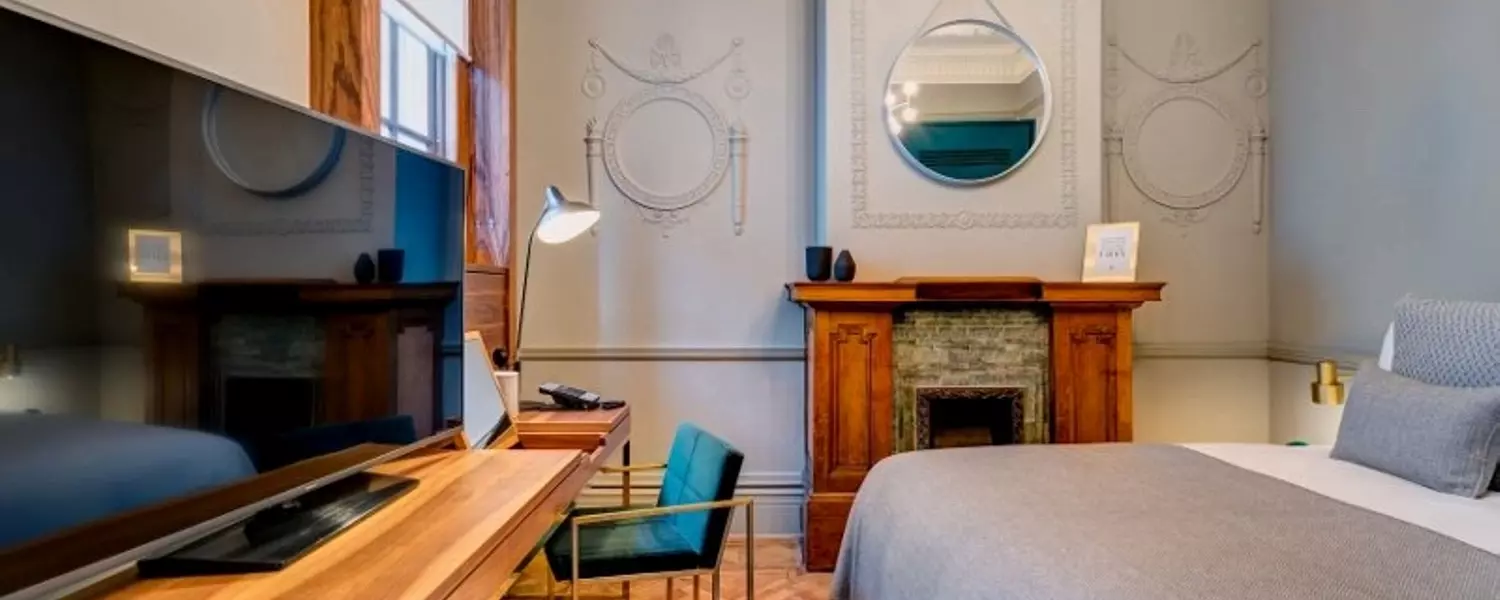 The Guest-Room Apex
Apex Temple Court is situated a stone's throw from London's Fleet Street, within walking distance of Covent Garden and the capital's theatre district. Built within London's Inns of Court, the building is rich in history and offers a similarly rich experience for its guests.
Tasked to supply and deploy a display technology system into the hotel's recent extension, Airwave duly obliged.
The project commenced with the design and installation of an IRS system, enabling the implementation of an HD Sky-In-Room service, featuring Sky Sports and a wealth of channel options.
Airwave supplied and installed Samsung 49HGEE690 SMART TVs in the guest-rooms and 65" Samsung Frame TVs inside meeting rooms and a suite.
"Samsung's Frame TV is a lovely bit of technology" said key account manager David Taylor "and perfect for an environment that needs a TV, but doesn't want to spoil the room's design."
TV when it's on, art when it's not
When switched on, Samsung's Frame TV is a television; when switched off, the television becomes a piece of art, displaying a chosen painting or design in 4k UHD clarity. A customisable bezel (with a number of design options) further aids the hardware's aesthetic, as does a multi-purpose, near-invisible cable.
To find out more about the Frame TV, Samsung SMART TVs or Sky-In-Room, get in touch: 0845 555 1212 or info@airwave.tv