Turing Locke
05 April 2022

10:25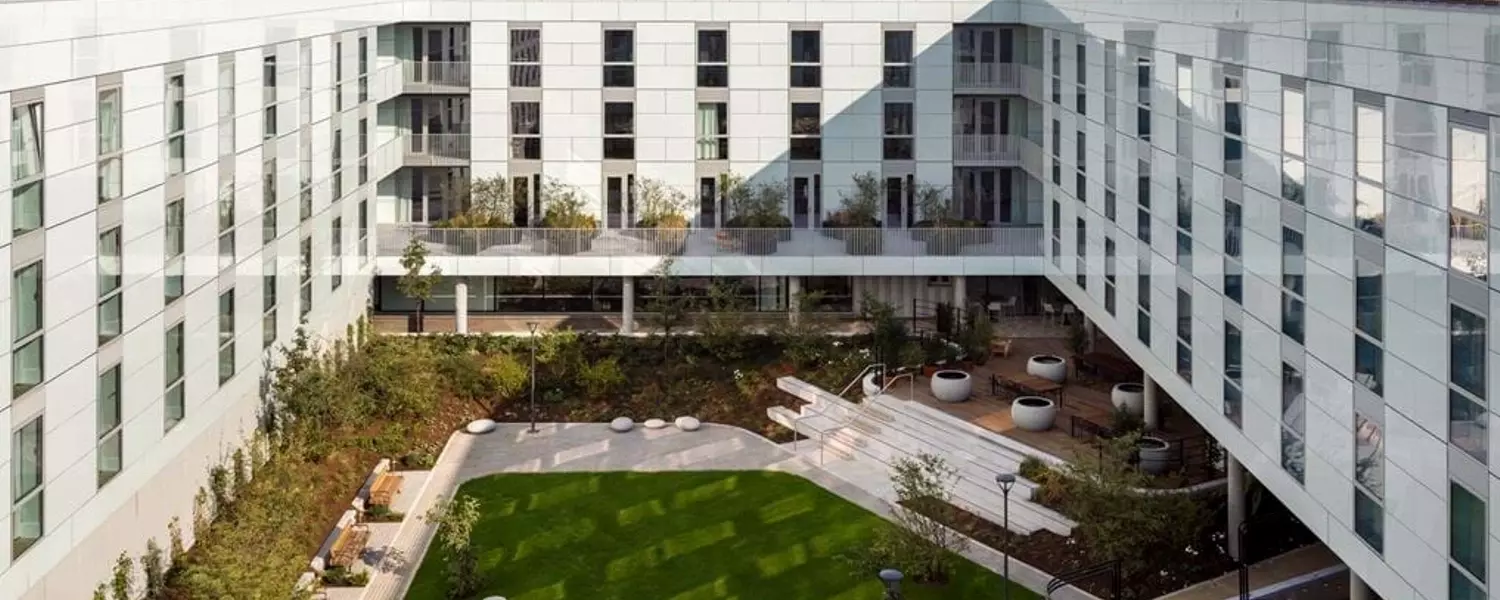 The Brand
Lockeliving provide design-led apartments that combine the convenience of a hotel, with the freedom of the home environment.
With 12 locations, situated across the UK, Ireland and Germany, Locke's lifestyle brand is expanding quickly, in line with the growing lifestyle and shared space sector.
The Property
Located a few minutes from Cambridge's historic centre, Turing Locke offers 180 design-led apartments, set around a central courtyard.
We create spaces where you can be you – work-you, friends-you, party-you, intrepid-you – all in one place. Instead of just another guest in another nice hotel.

Locke Living
True to form, Turing Locke's facilities include a plenitude of social spaces - a restaurant, bar, coffee shop, co-working space, courtyard, rooftop terrace and workout studio, all providing an experience that's most definitely not just 'hotel.'
Hotel, aparthotel, living space...all different types of property with different visions but of course, one common denominator - a requirement for a top drawer guest entertainment system.
The Technology
As with any environment with lots going on, an interactive information system helps pull things together, providing a series of information pages to augment the guest's stay - all neatly embedded in the hotel TV display.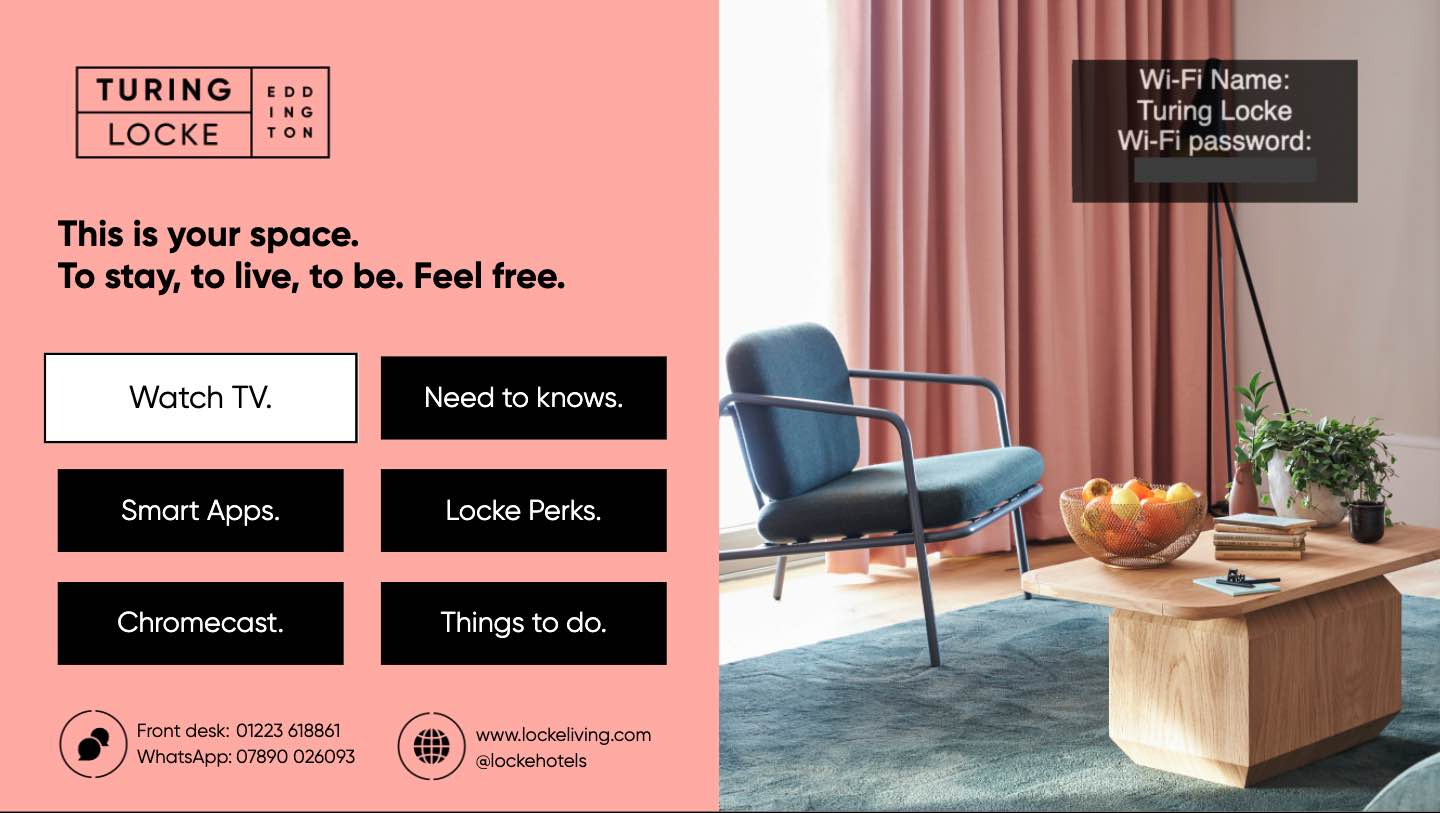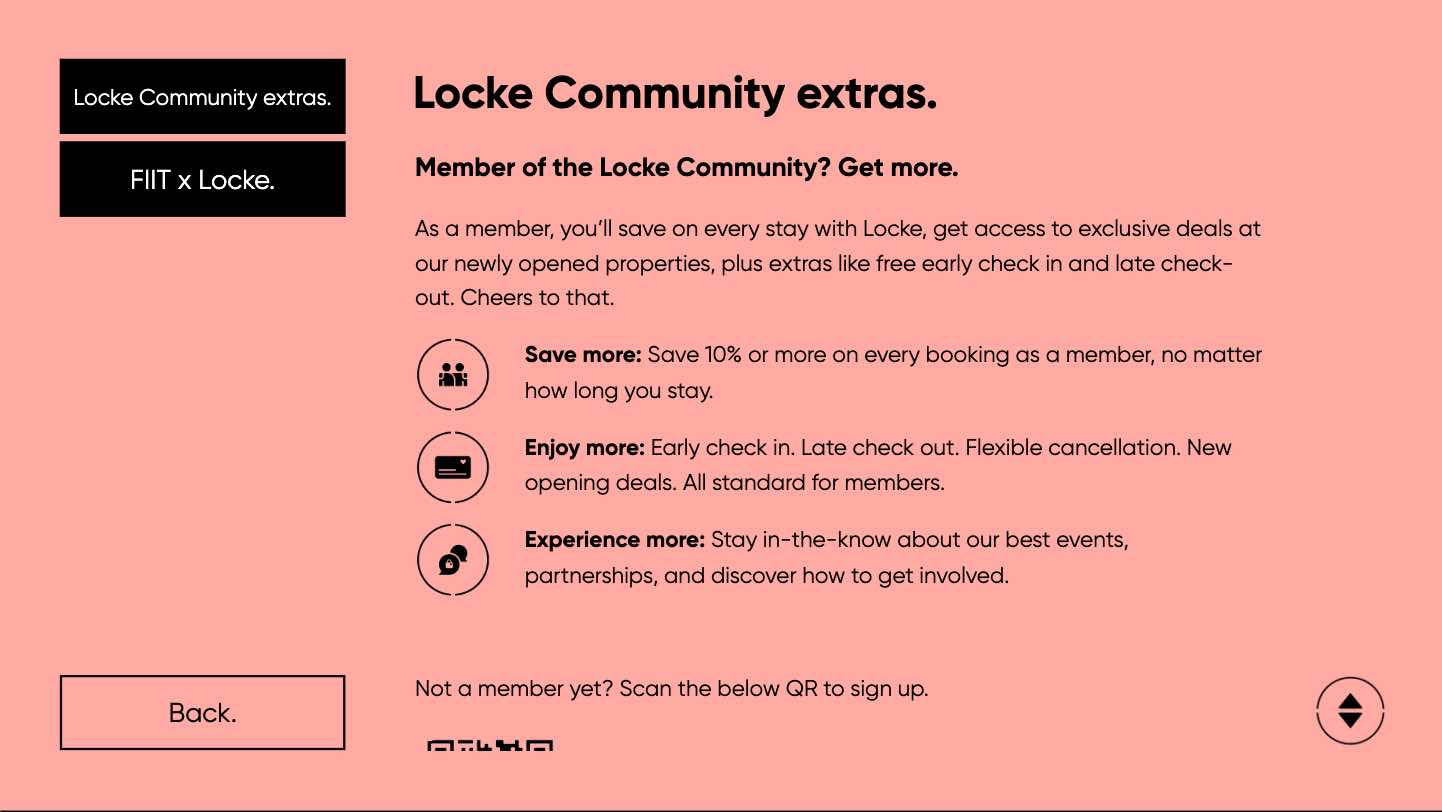 Airwave recommended Otrum's cloud-based Mirage information system. Mirage provides a powerful SaaS solution, enabling unparalleled options for the customisation, branding and personalisation of the guest-room TV's interface.
Otrum Mirage isn't a one-trick pony, it also provides a handy platform for a number of other features, including a tailored list of channels, SMART APPS, catch-up TV services and hospitality certified Google Chromecast - allowing guests to cast content from their portable device, to the in-room TV.
Fronting the system, Airwave wall-mounted 180 x 43 & 55-inch Samsung ET690 Series hospitality TVs, using ultra-slim wall brackets to keep the TVs as flush to the wall as possible.
And providing a backbone to all the project's technology, Airwave installed an IPTV headend and reception infrastructure - which also underpinned the TV entertainment system at Hyatt Centric Cambridge - who happen to share a building with Turing, and a relationship with Airwave!