Hampton by Hilton, Corby
24 April 2019

09:36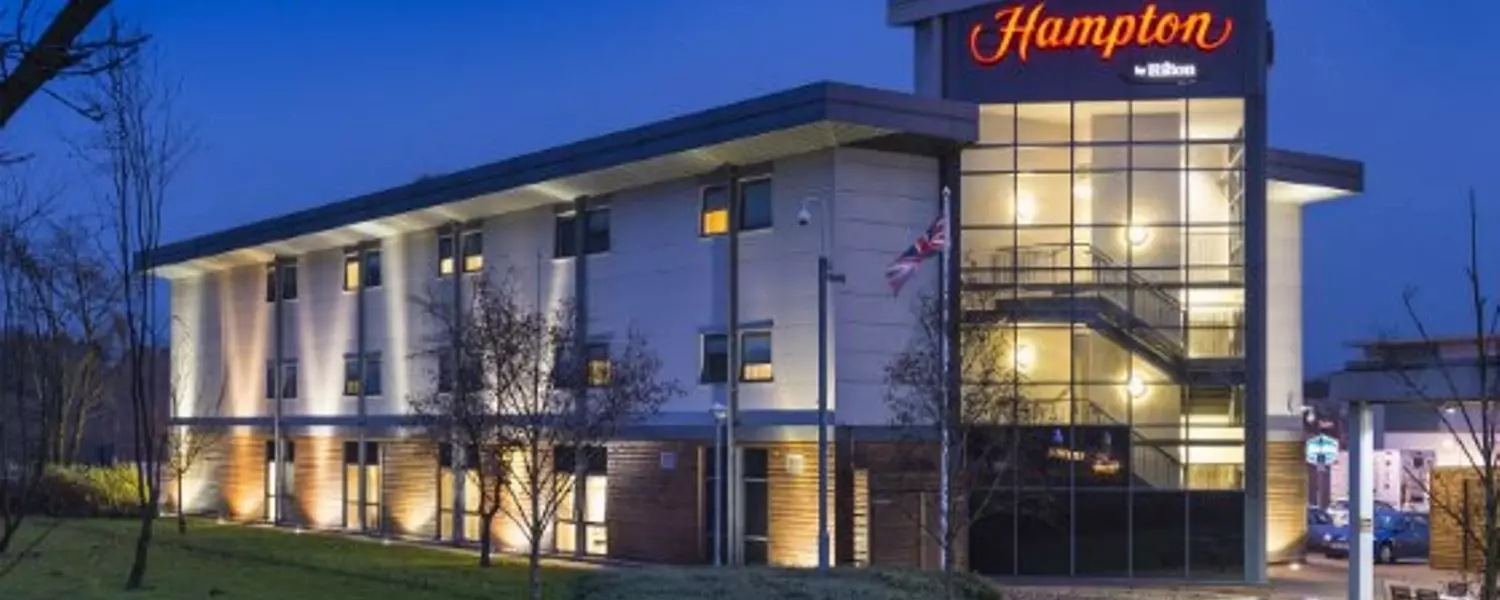 Situated within Rockingham Leisure Park, the Hampton by Hilton, Corby sits between Birmingham and London, providing convenient respite for guests traversing the country.
The hotel offers affordable accommodation within a complex including a pub, restaurant, heath & fitness centre and a nursery creche. Not in tune with the comfortable surroundings however, was a TV system offering less than ten channels - Airwave duly stepped in, recommending and installing a new TV system and corresponding content.
First task was the installation of a new headend, replacing analogue with digital, improving TV reception and most importantly - offering 85+ Freeview channels and radio services. A further portfolio of international channels (inc. Arabic, Chinese, French and German) was added via the installation of an Astra satellite dish.
Further increasing Hampton by Hilton's content offering, Airwave implemented a Sky HD service in the hotel's public areas, allowing guests to watch premium content and sports whilst having a beer or bite to eat.
In the guest-rooms, LG's LV340C Series ticked the right boxes, providing hospitality features such as welcome screen/video, USB cloning and lock mode. 89 x 55 inch displays were wall-mounted, minimising the hardware footprint and offering guests extra desk space.
To find out more about LG's range of Hospitality TVs, headend and network infrastructure upgrades or Sky HD TV, get in touch for friendly professional advice.