Hyatt Centric Cambridge
31 March 2022

11:28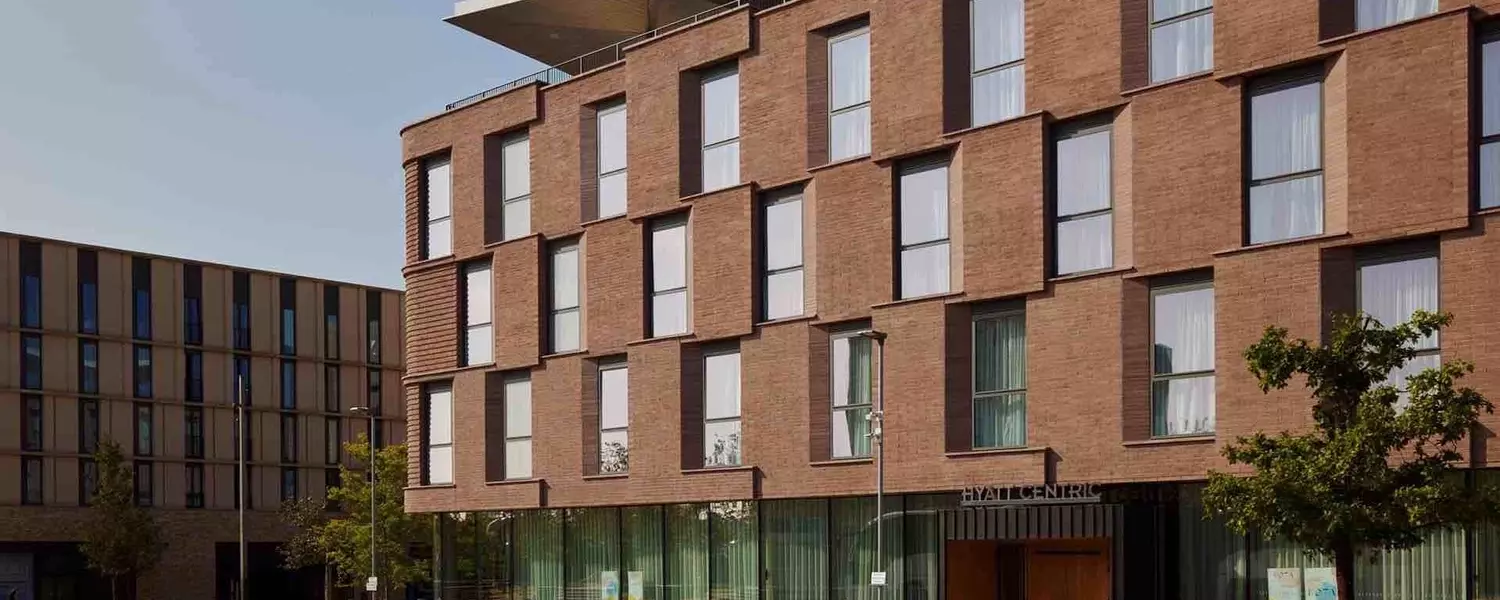 The Brand
The Hyatt Hotels Corporation's portfolio includes more than 1,150 boutique or full-service hotels, in 70 countries across six continents. Traditionally catering for the premium and business markets, Hyatt categorises its sub-brands under three headings: the timeless portfolio, independent collections, and the boundless portfolio - to which Hyatt Centric belongs.
Hyatt Centric operate boutique properties in prime locations, with a strong emphasis on communal spaces and cutting-edge technology.
Predominantly located in the United States, Centric currently own 41 properties and hold aggressive expansion plans.
The Hotel
Hyatt Centric Cambridge is the first UK-based Centric hotel, offering a modern, amenity-rich experience in the thriving Eddington university district, just two miles from Cambridge's historic centre.
Set around a central courtyard, the hotel's 150 guestrooms boast understated grandeur, with a splash of art deco and of course, a modern TV entertainment system.
.
The Technology
As with most installations, work began in the hotel comms room and on the roof, with various infrastructure implemented to underpin the project, including rooftop antennae and an IPTV headend.
On this occasion, the network infrastructure was designed to also support the TV network within Turing Locke, a new lifestyle aparthotel (also supported by Airwave, for more details, watch this space!) in the same building.
Samsung ET690 Series TVs were chosen for the guestrooms, providing smart functionality, modern aesthetics and a low-footprint design in the Centric's trendy bedrooms Sticking with the low-footprint theme, each TV was wall-mounted on BTech ultra-slim brackets.
Commercially certified Google Chromecast was implemented on each TV, allowing guests to cast content from a portable device to the room's big screen.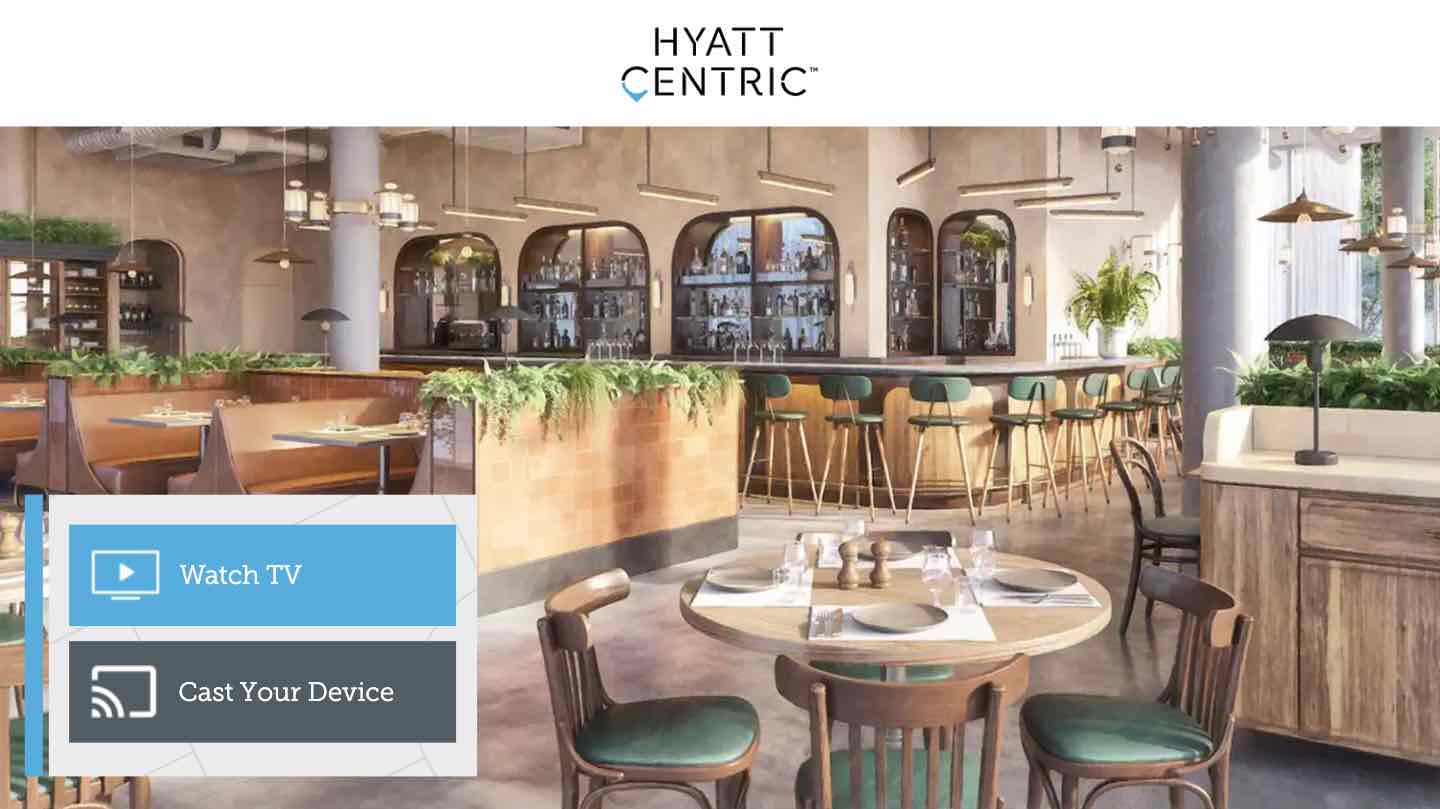 The guestroom TV's interface is designed with simpicity in mind, offering guests a quick and easy path to the TV channels, or Chromecast.
Guests that opt for Chromecast are presented with clear instructions and a QR code, enabling 'a point and click' connection to the service via a smart device's camera.