Airwave exhibit at Holiday Park & Resort Innovation 2017
10 November 2017

11:47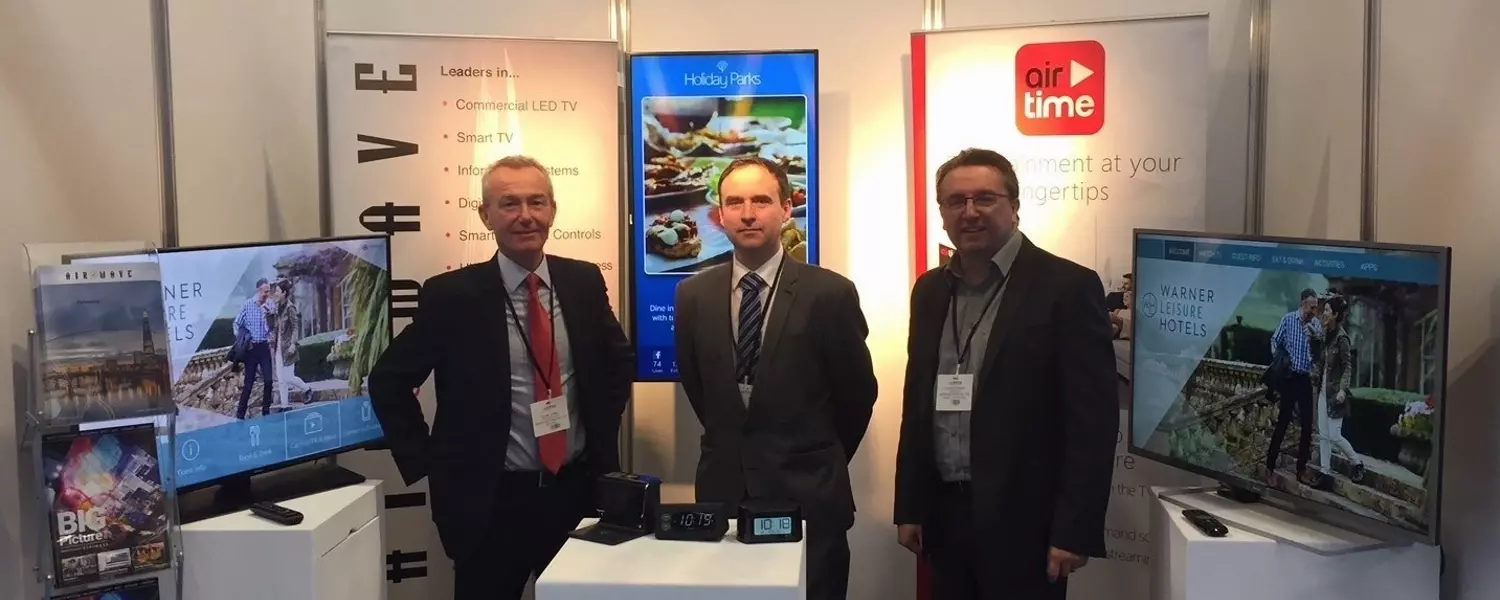 Holiday Park & Resort Innovation is Europe's leading event dedicated to holiday park and resort owners; having provided technology and systems to resorts including Centre Parcs, Bourne Leisure, Bunn Leisure and Forest Holidays, Airwave attended the NEC Birmingham event to support current partners and further extend their reach into this growing sector.
Display solutions demonstrated include the following:
Samsung 43ED690, embedded with Otrum Enterprise information system software. Otrum's premium solution facilitates revenue generation via online storefronts whilst also providing a number of standard services, enabling hotels to communicate with guests and provide a customisable branding experience.

Philips 43HFL5011D, the 5011D range is powered by Android and consequently offers guests a faster, feature rich experience . This was demonstrated alongside Philips CMND, Philips' own interactive information system software.

Philips D-Line digital signage, also operating on an android platform but run by Otrum's premium digital signage software.
Catering for device-hungry families, armed with a multitude of smartphones, tablets and laptops, Airwave demonstrated a portfolio of clock and charging systems, including the Kube Essentials clock and multi-device charger. Visitors were particularly interested to learn about the Kube's Qi wireless charging functionality - now compatible with the iPhone.