Moxy Plymouth
31 July 2023

08:00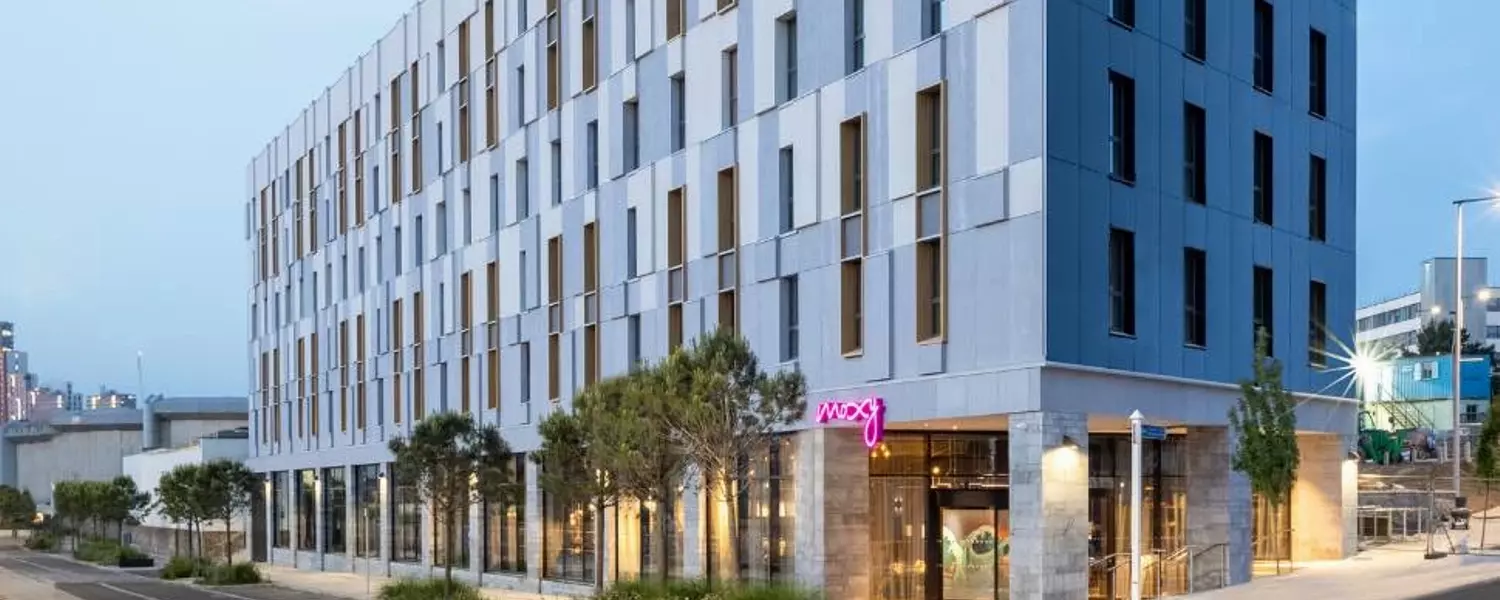 The Brand
Marriott International's Moxy, operates uber stylish, affordable hotels across North America, Europe and Asia Pacific.
Moxy offers a modern, design-led experience, targeting millennial travellers with a fresh attitude, trendy communal spaces and cutting-edge technology.
Having made its debut in Milan in the autumn of 2014, Moxy has grown aggressively, now operating 62 hotels with a further 127 properties in the pipeline.
The Hotel
Moxy Plymouth enjoys a prime spot in the heart of England's 'Ocean City,' set amidst Plymouth's rich seafaring heritage, stunning waterfront and natural harbour.
Featuring 200 stylish rooms, set across 6 floors, the brand new hotel offers a fitness center, communal working & meeting spaces and Moxy's signature trendy bar.
And of course, a brand new guestroom entertainment system in each room, courtesy of Airwave...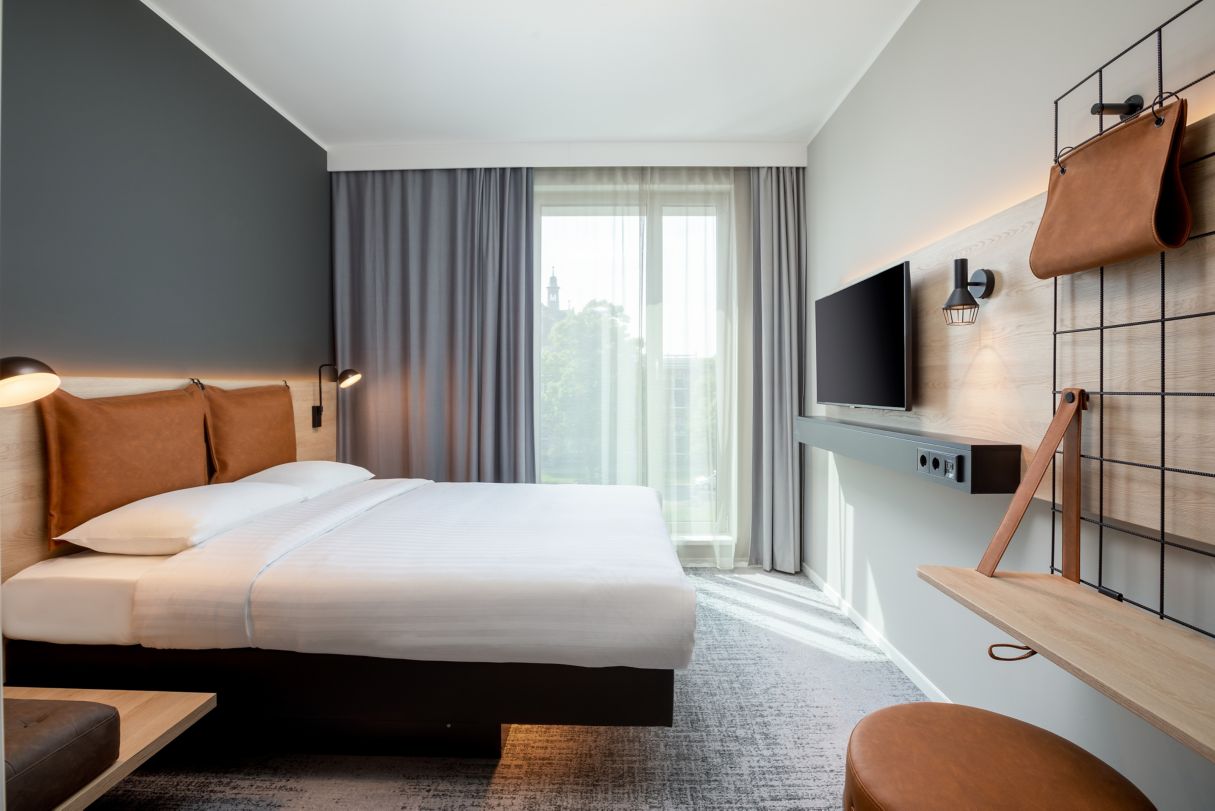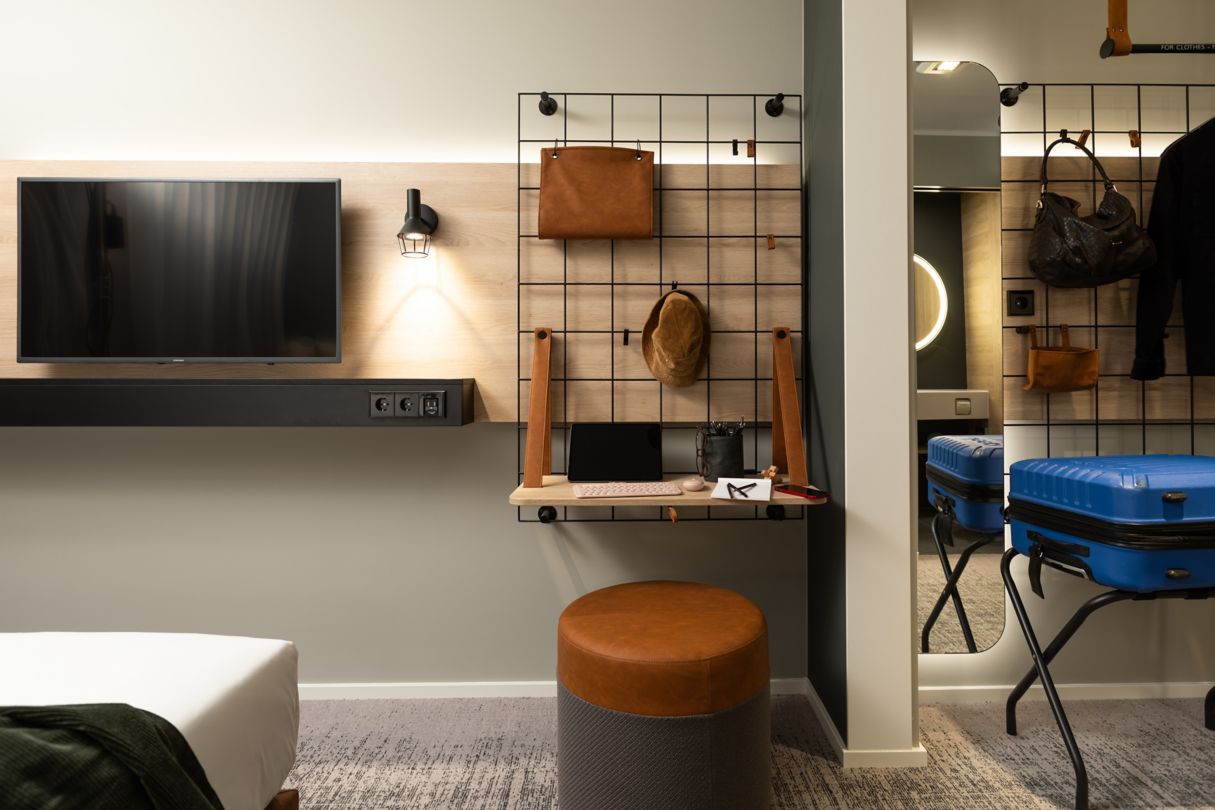 The Technology
Reception Equipment
Work on Moxy's latest property began with the installation of reception equipment, from roof to floor, including satellite dishes and an Easystream IPTV headend.
Guestroom tech
The newly installed reception infrastructure supported Moxy's estate of 50-inch Samsung HAU8000 Series hospitality TVs, each flat-to-wall mounted to preserve the property's space conscious aesthetic.
An Otrum Enterprise iguestroom entertainment system was then deployed, with features including:
- Hotel information (restaurant opening times etc)
- An electronic programme guide
- An 'Internet TV' button, featuring YouTube and movie streaming app, Airtime.
- A local radio service
A hospitality certified Google Chromecast service was also deployed on each TV, offering a seamless content casting experience, from 1000+ video and audio apps.
Communal space tech
Incorporating Otrum's digital signage software platform, Airwave installed a 2 x 2 video wall display, using 4 x 46-inch Samsung VMB-U Series displays; this will be used to play terrestrial TV, premium channels, and branded Moxy content.