Cheval Calico House
06 November 2023

08:49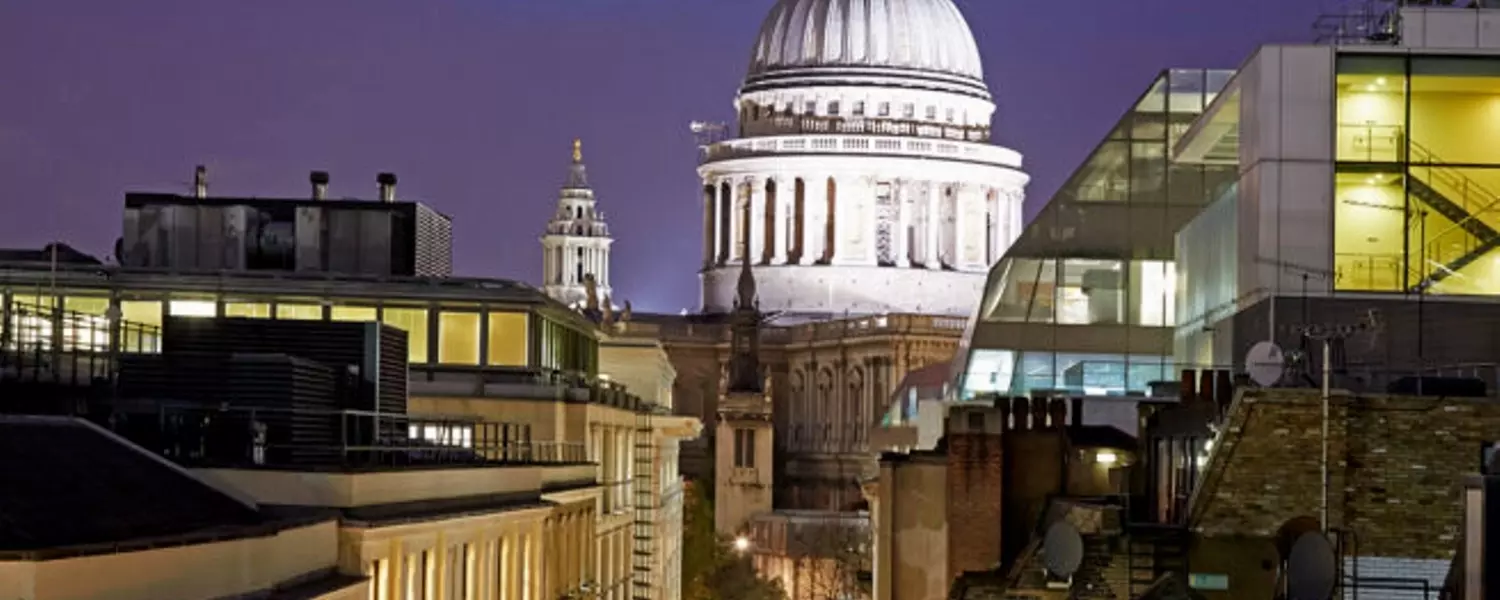 The Brand
Cheval Collection is an award-winning hospitality group, operating 13 luxury apartment locations in London, Edinburgh and Dubai.
Offering an eclectic portfolio of serviced apartment accommodation, Cheval's guests can expect a luxurious experience in a premium city-centre location.
The Property
Home to 47 exclusive 5-star apartments, Cheval Calico House sits in the bustling heart of London, rubbing shoulders with St Paul's Cathedral, the Tate Modern and the Bank of England.
Each exclusive apartment features a fully equipped kitchen, washing machine and dryer, full air conditioning and high-speed WiFi. Additional amenities come in the form of a 24-hour concierge, on-site management, a professional housekeeping service and on-site gym.
The Technology
Following a recent refurbishment of Calico House's two buildings, Airwave was invited to upgrade the property's guestroom entertainment system. Having previously implemented GRE systems into Cheval properties (including Gloucester Park, Three Quays, Thorney Court, Lexham Gardens & Old Town Chambers), Airwave recognised the requirement for top drawer, user-friendly TV technology.
This was fulfilled by an Otrum Mirage GRE platform. Mirage provides a powerful SaaS solution, enabling unparalleled options for the customisation, branding and personalisation of the guestroom TV's interface.
On this occasion, Cheval opted for a simple and clean interface, offering quick and easy access to either terrestrial TV or screen sharing technology, fronted by (hospitality certified) Google Chromecast.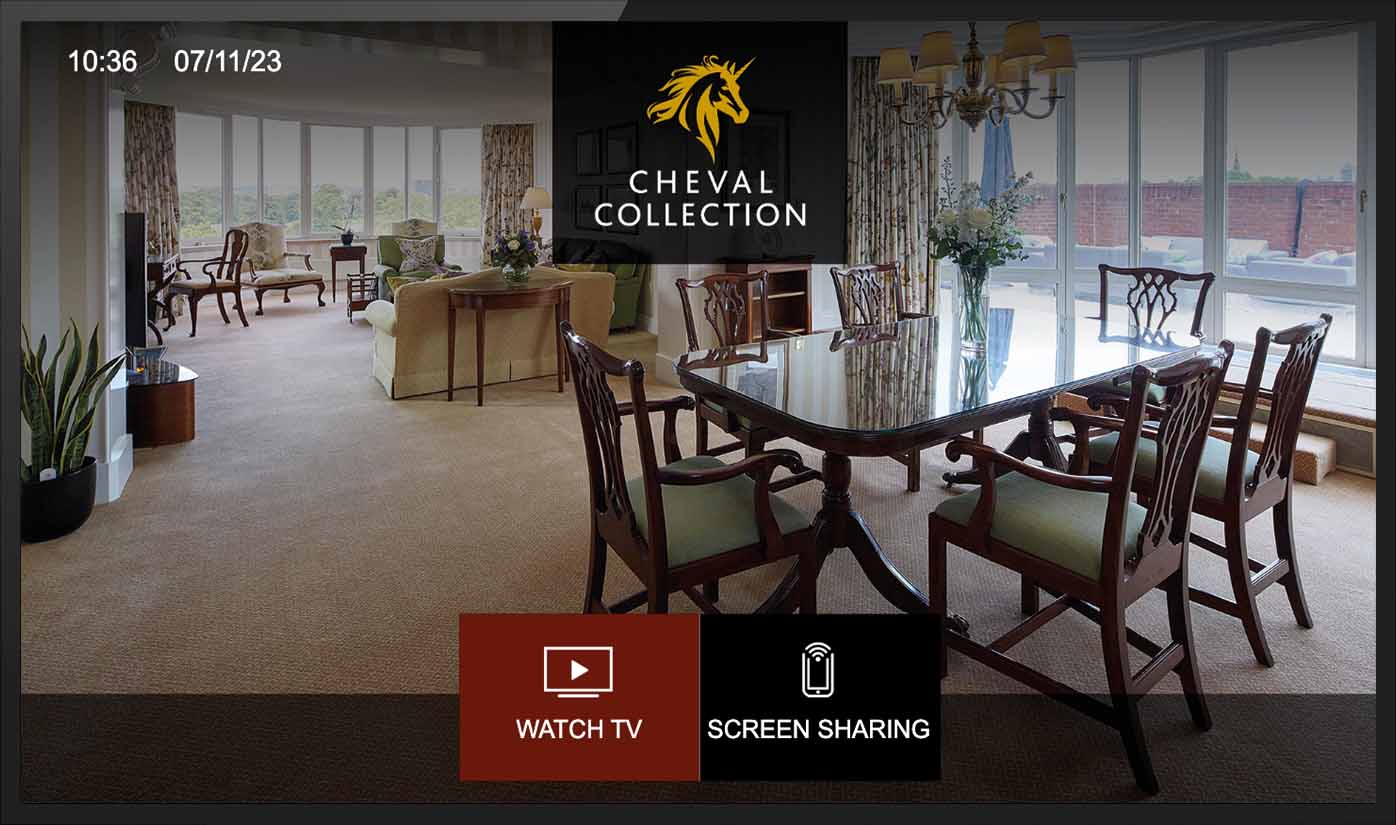 Airwave recommended Philips 6214U Series hospitality TVs, installing 55 and 65-inch (and a few 32 and 43-inch) displays in the guestrooms. Each display was mounted on ultra-slim, flat-to-wall brackets, ensuring a subtle aesthetic and slim footprint.
It was great to work with Airwave on this exciting project, and hope Cheval'a guests appreciate our fantastic 6214U Series displays!

Kendra Ingram, Philips Professional Display Solutions