Ellenborough Park.
09 March 2023

13:48
The Hotel
Set amidst the rolling hills of glorious Cotswolds landscape, Ellenborough Park's history dates back to 1485, when tenant farmer, Thomas Goodman, set about building the site's Great Hall, block by block.
Fast forward five hundred and forty odd years, and despite an extensive 2008 refurbishment, the classically British manor house, still bears Goodman's coat of arms on the Great Hall's front door - alongside a few bullet holes from the Civil War!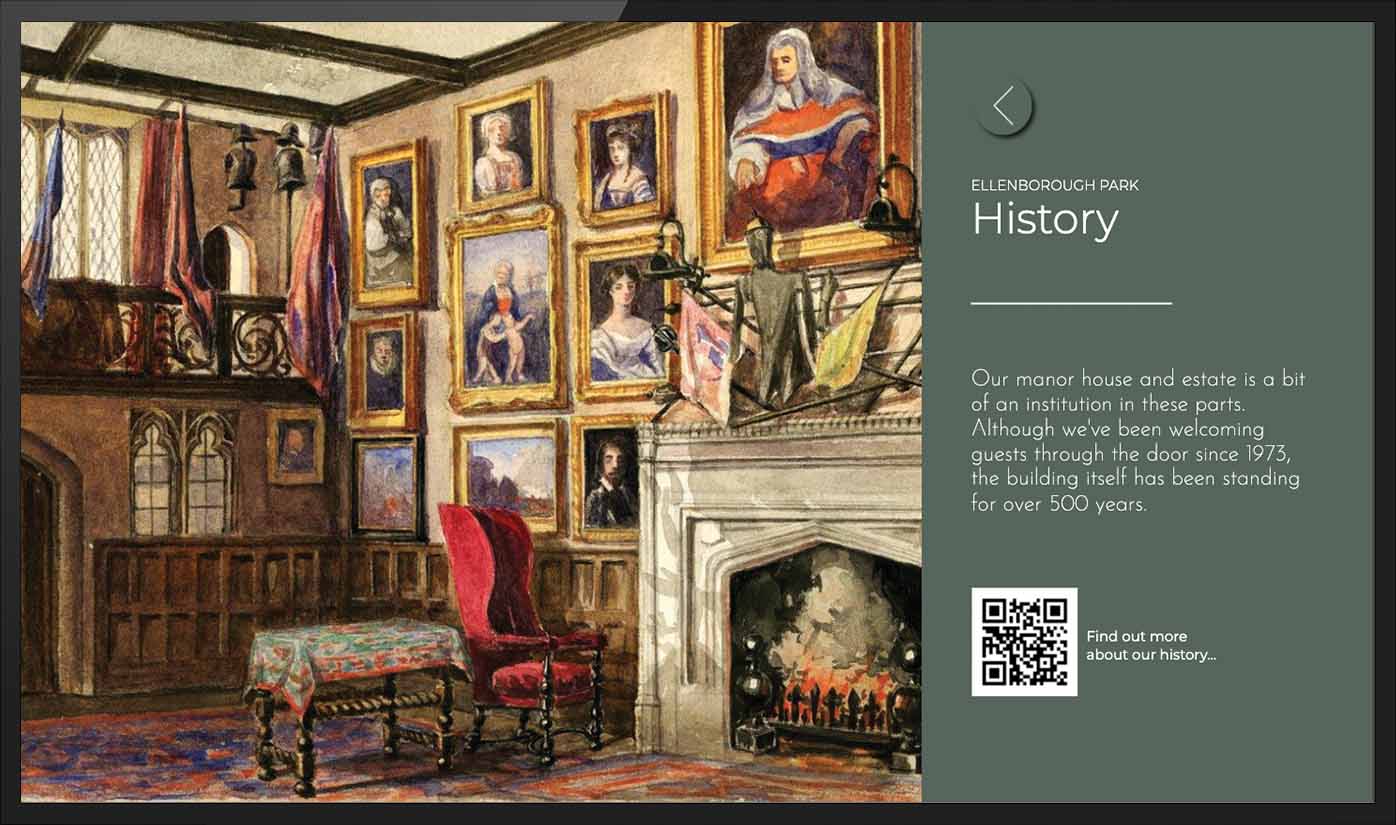 2008's work also saw the site expanded from 10, to 90 acres, stretching from Cheltenham Racecourse all the way to the iconic Cleeve Hill.
One of the area's best known venues, Ellenborough park offers a five-star, sumptuous hotel experience, alongside a restaurant, brasserie, heated outdoor pool and a spa & treatment centre.
The Technology
Looking to update an aging guestroom entertainment system, Ellenborough Park approached Airwave.
The incumbent system featured Sky In-room technology, and a portfolio of Freeview channels; Airwave recommended retaining Sky's premium viewing experience, offering instead a Sky Select service.
Sky Select's Bright Box technology delivers HD Sky channels via the hotel's comms room - meaning a more flexible service, a slim guestroom footprint (no more need for a set-top box) and the reinvigorated delivery of Freeview channels to the room.
Complementing Sky's premium viewing experience, Airwave implemented Philips 6214 Series hospitality TVs, featuring an integrated Google Chromecast service - allowing guests to cast content from a smart device to the TV. Each TV was connected to bathroom speakers, allowing guests to listen to the TV, or radio services whilst relaxing in the bath!
A further 65-inch display was wall-mounted in the hotel's bar area, showing Sky Sports and notably 'Sky Sports Racing,' catering for all visitors from nearby Cheltenham Racecourse.
An Otrum Mirage guestroom entertainment system was embedded on each TV, offering a branded guest interface with several additional features (see the below image).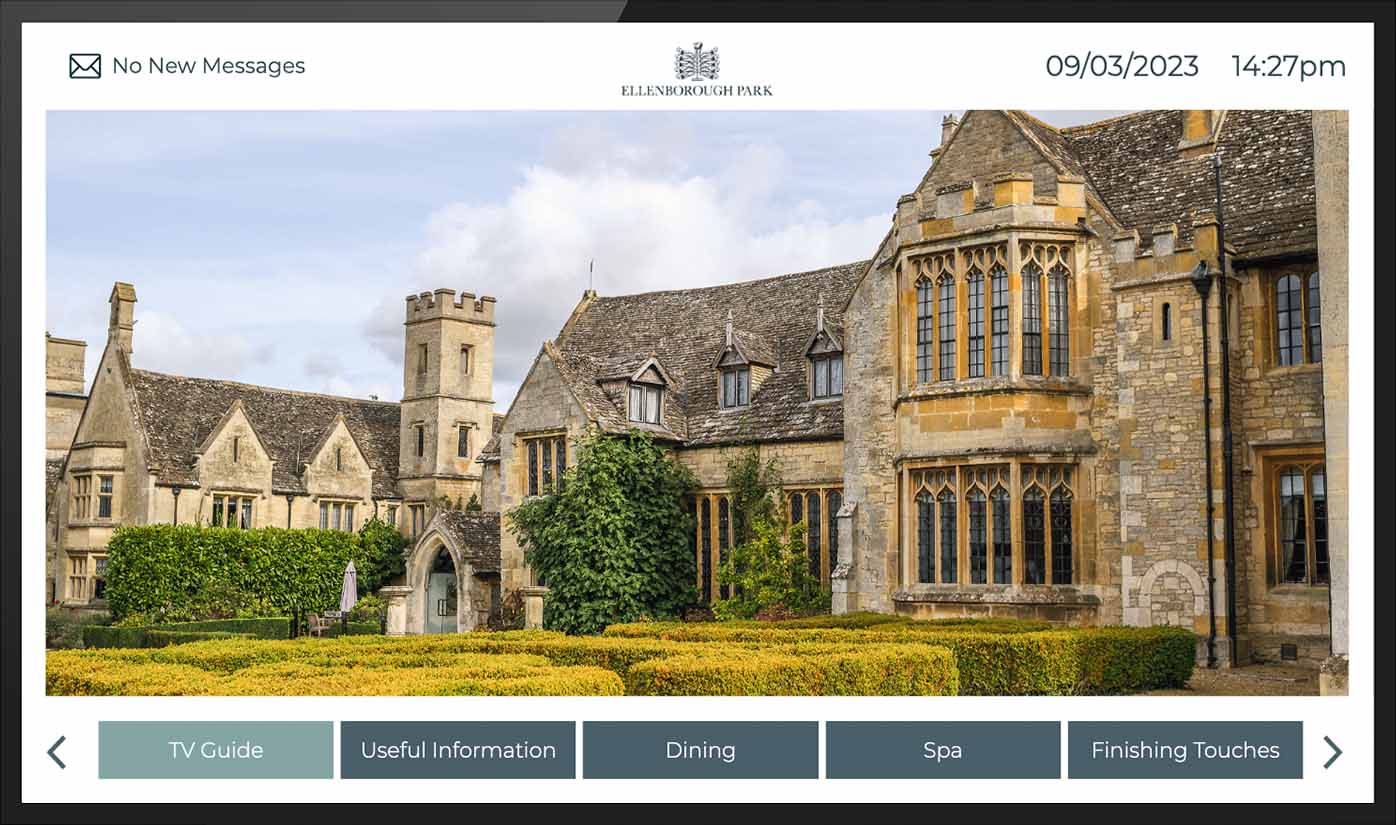 Airwave designed a series of pages, augmenting the information contained within, with QR code functionality - enabling a guest to point and click at the on-screen codes, to access the hotel's website. This is particularly useful for features such as spa treatment bookings and room service - offering value-added convenience for the guest, and additional revenue opportunities for the hotel.