Premier Technology at Premier Inn
04 September 2017

09:56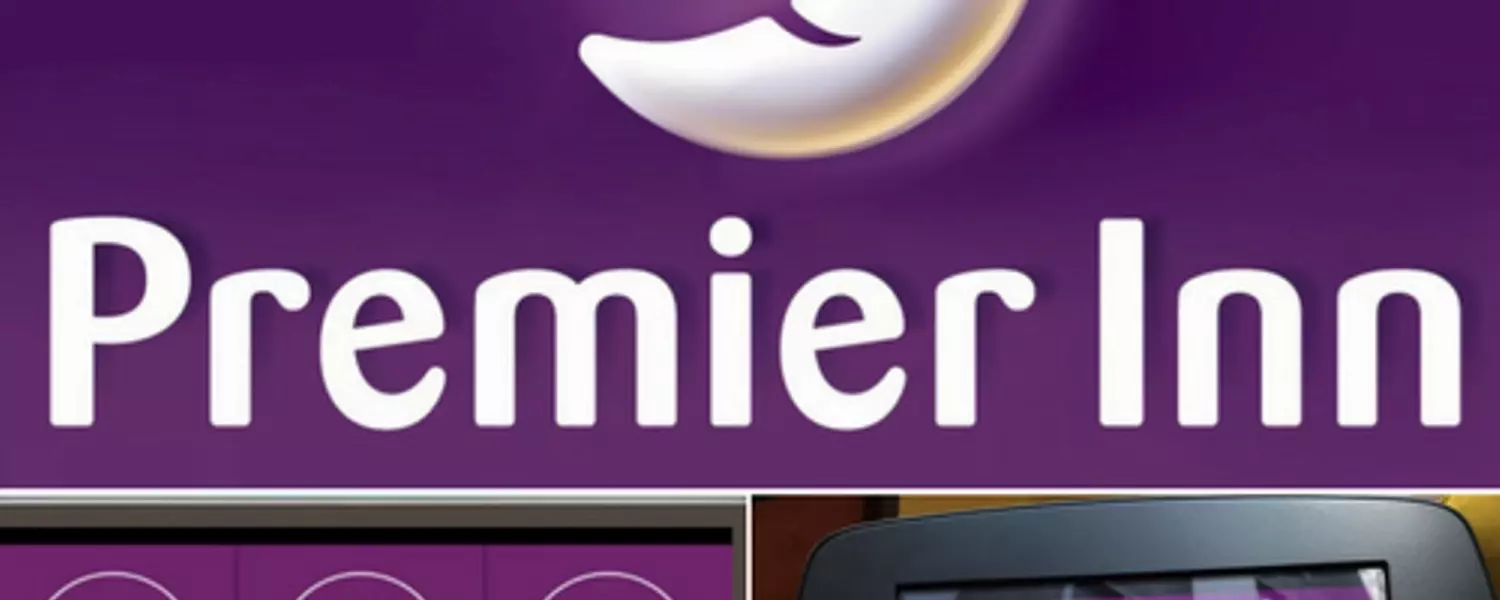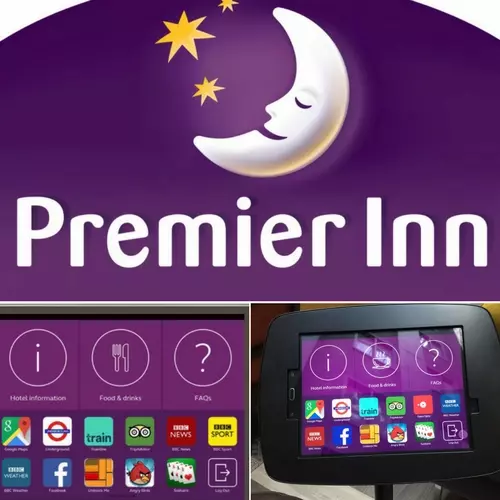 With over 760 hotels and 68,000 rooms in the UK, a Premier Inn is never far away. Airwave's long-standing partnership with the UK's biggest hotel chain has seen the supply and install of over 75,000 hospitality televisions across a ten-year period.
Airwave's latest assignment however, saw the delivery of technology into the reception areas of key Premier Inn properties. In line with a recent reception refurbishment at flagship property Kings Cross, Airwave was tasked with the design and supply of a "remote concierge" service.
"Premier Inn were conscious that a number of frequently asked questions could be covered by applications installed on tablets" said Airwave Operations Director Toby Hart "and of course they're a very welcome addition for technology hungry children".
Airwave floor-mounted six Samsung tablets in bounce-pads, locking each tablet down to prevent unrestricted surfing or the tampering of settings. The application list includes Google Maps, Trainline, London Underground, Tripadvisor and BBC news, sport and weather. To keep the children (and the young at heart) happy, Angry Birds and Solitaire provide a bit of light relief. Completing the application set-up is links to hotel information, the hotel's food and drinks menu and a list of frequently asked questions.
Complementing the reception's technology set-up are two synchronised Philips 49BDL4050D D-Line signage screens with Brightsign media players - a synchronised set-up allows the screens to work either in tandem or independently. Airwave also installed televisions in the reception's "work area" providing a monitor set-up for business travellers to work on presentations, reports etc.
For more information on commercial tablets, mobile device management and digital signage solutions, give us a call on 0845 555 1212 or info@airwave.tv