Hotel ten Cate
28 March 2018

11:10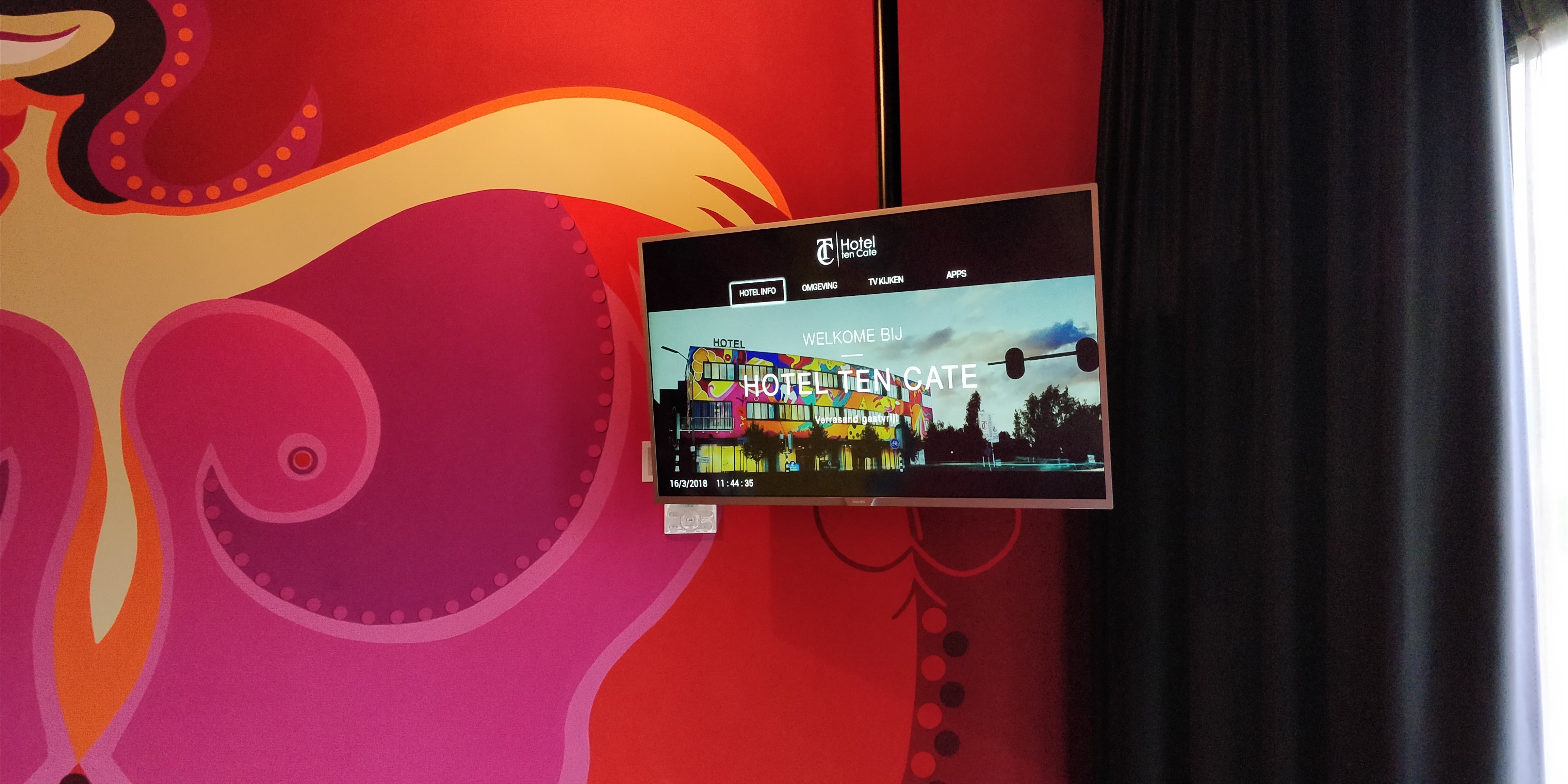 The Hotel ten Cate is situated in the town of Emmen, near the German border in the North East of the Netherlands.
A family-owned hotel with an arty atmosphere, ten Cate offers a wealth of facilities, including a fitness centre, cycling, hiking and golf. Sport and activity are at the forefront of the hotel's service proposition so naturally, worn-out guests need to relax in front of a top drawer television system!
Airwave's European team duly delivered, recommending, supplying and installing Philips Android based HFL5011T Series hospitality TVs. A combination of 32" and 43" displays were wall and ceiling mounted, "most of the hotel's rooms are decorated in a style from the Toyisme art movement" said European Sales Manager John te Winkel" as a consequence, we were asked to ceiling mount a number of screens, ensuring the impact of the art remained unspoilt."
A Philips CMND server was installed to support the television network and provide guests with an information system - and on this occasion, an interactive education session on the Toyisme art project.
Further enhancing the in-room entertainment offering, the cloud-based, movie on demand app Airtime was implemented on each screen, enabling guests to watch premium movies and programming.
If you'd like to find out more about Philips Android hospitality TVs, CMND, Airtime or our work in the continent, get in touch on 0845 555 1212 or info@airwave.tv
Based in continental Europe? take a look at our European website: http://www.airwavetv.eu/