Raasay House Hotel
04 January 2022

16:28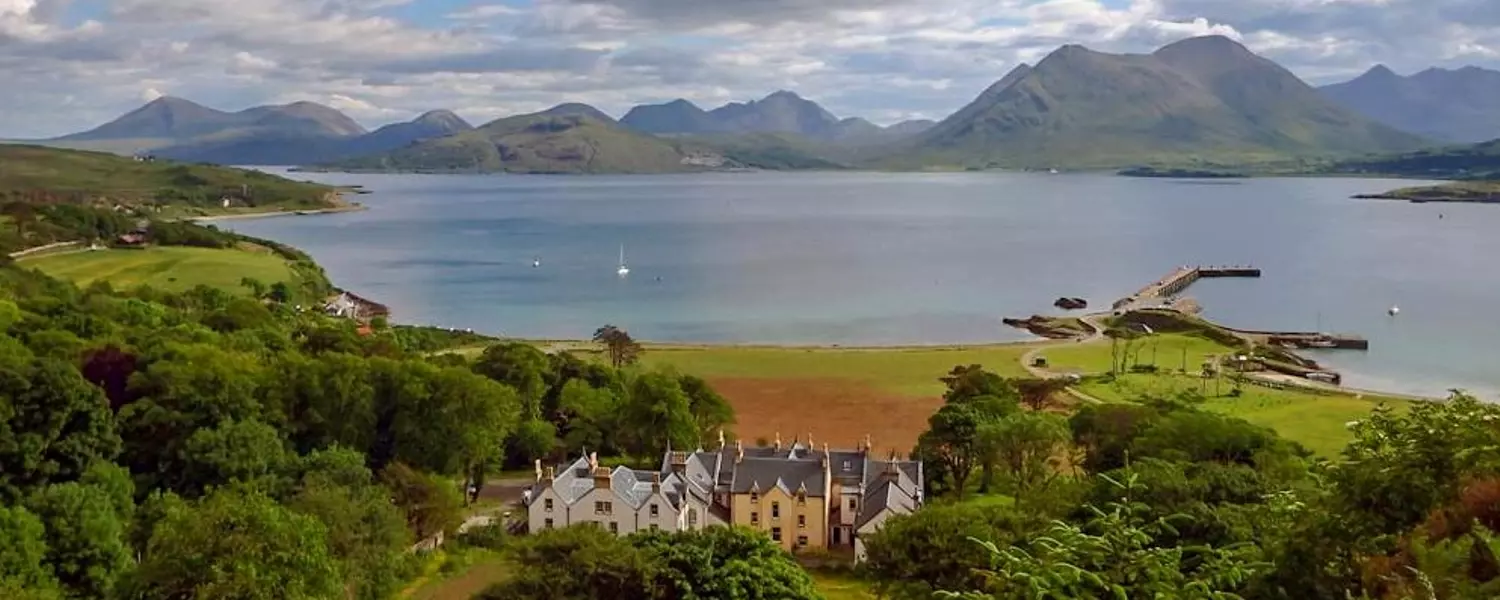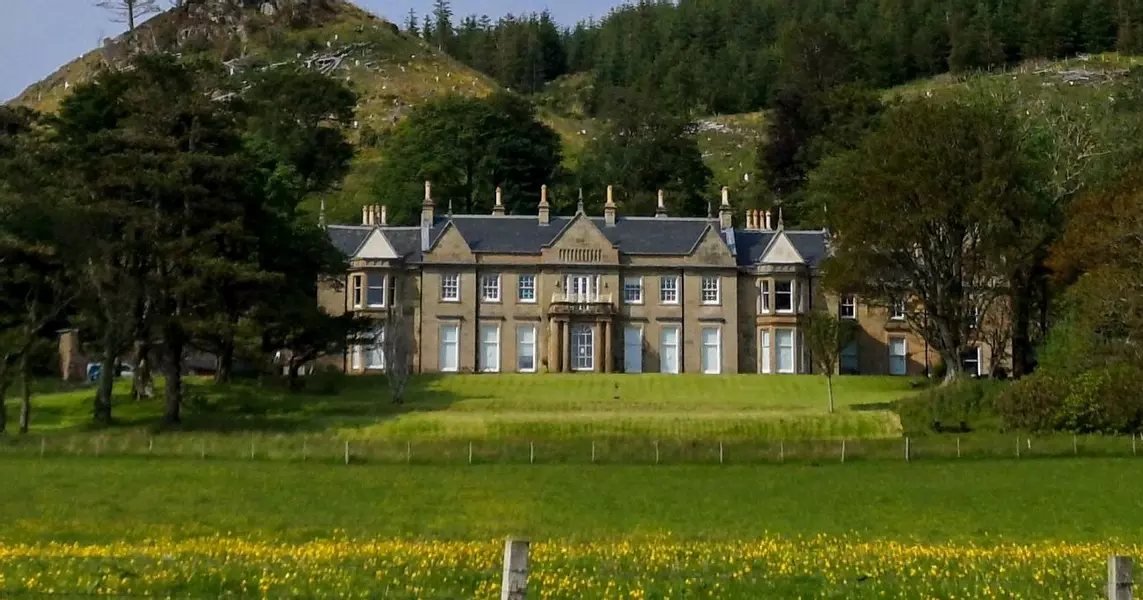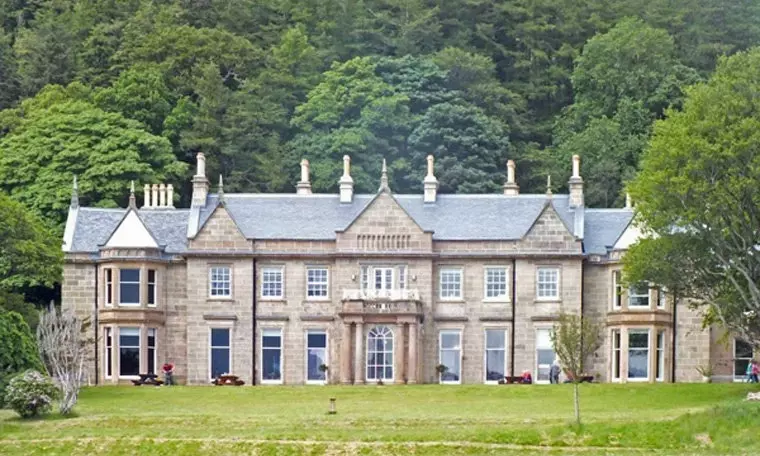 The Location
Raasay House Hotel sits proudly on the Isle of Raasay - a tiny, but stunning island situated between the coast of mainland Scotland and the Isle of Skye.
Small in size (Raasay's last population census counted 161 inhabitants), Raasay is big in beauty, boasting a barren landscape overlooked by stark mountains and stormy waters.
Visitors to the island enjoy hiking, wildlife spotting and watersports, with Raasay House (the island's only hotel) acting as the epicentre of tourism trade - organising activities, renting equipment and providing bus & boat tours of the island. If you visit Raasay, you'll most probably find yourself heading for Raasay House...
The Hotel
Overnight guests enjoy comfortable lodging in a Georgian country house, offering accommodation to suit a number of budgets, ranging from 4-star family rooms to backpacker dormitories. Guests are also treated to a selection of seafood, venison and locally sourced meat, cheese and vegetables - and of course, Raasay single malt from the island's distillery.
All sounds ideal? well, until recently, not so much if you fancied escaping in front of the TV...
The Project
As is often the case in remote environments, the hotel's TV system struggled. Issues included:
- a limited line-up of channels
- two remote controls needed to operate one TV - confusing guests and creating numerous calls to reception.
- the need to regularly reset (and reboot) the system.
Raasay approached Airwave, fed up with an expensive incumbent system that frustrated guests and the hotel's staff alike.
Having revitalised the TV system in a neighbouring Isle of Skye hotel, Airwave were confident of solving Raasay House's problems.
After a quick (but very enjoyable) site visit, Airwave were able to implement a lower cost, but more appropriate solution, using the local terrestrial Freeview TV signal and redistributing it in RF over the hotel's data cable inputs, implementing a balun in each room, connected to the TV's aerial input.
The result? a simpler, cheaper and more reliable solution, providing more channels and increasing guest satisfaction.
After struggling with one expensive, unreliable and unsuitable TV system after another, we finally did the smart thing and contacted the experts. From the initial enquiry, which was picked up the same day, to the final sign off, Airwave were fantastic to work with. The communication throughout was excellent and we now (finally!) have a system that works perfectly for our guests' needs. Thanks to Airwave, we're looking forward to spending less time fussing with TV's and having more time to focus on our lovely guests. We can't recommend Airwave enough.

Carol Anderson, Marketing Manager, Raasay House Hotel