Z Piccadilly & Z Shoreditch
23 February 2023

08:00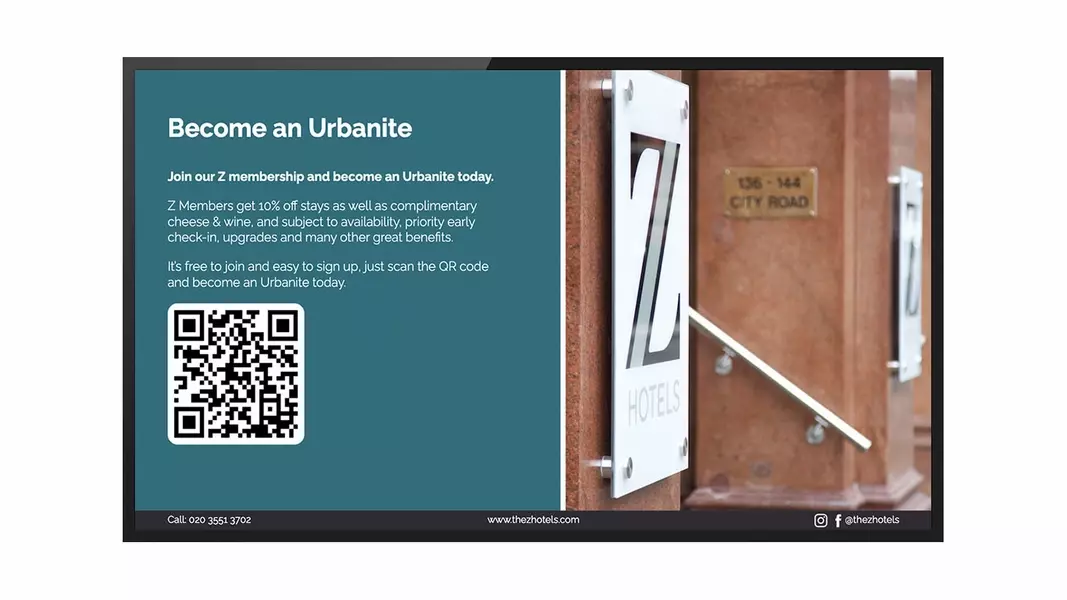 The Brand
Z Hotels provide an affordable luxury experience in 14 centrally located hotels across the UK.
With a philosophy built on great service and a great night's sleep, the Z Hotel brand is growing, and will soon open a 15th property in London's Strand.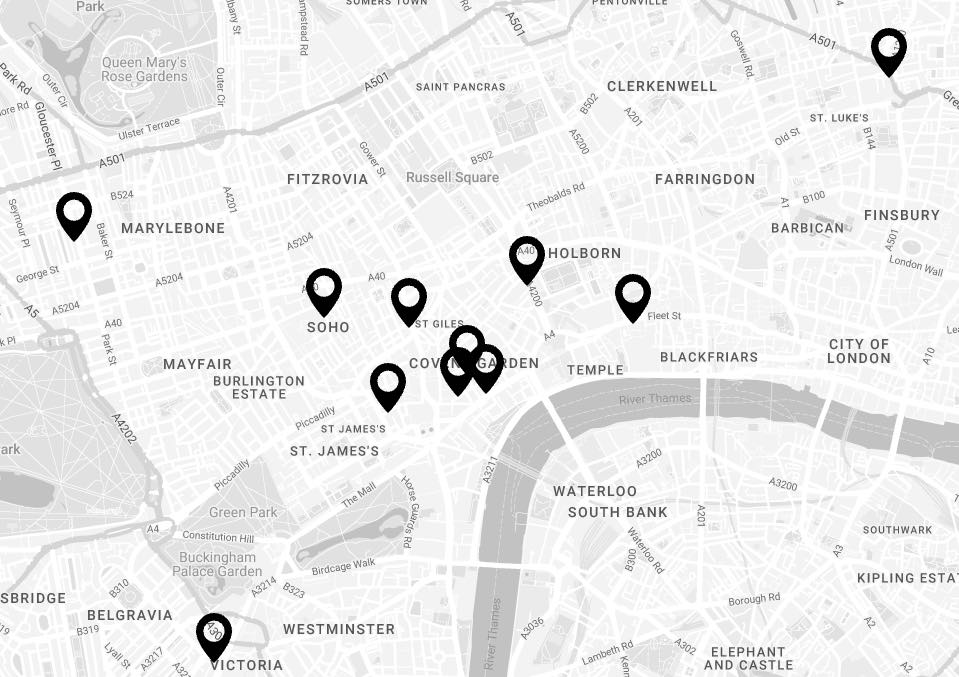 The Hotels
11 of Z's 14 hotels are based in London, and whilst Z Piccadilly and Z Shoreditch offer different vibes, they both enjoy superb locations.
The 111-bed Z Shoreditch sits amidst the galleries, markets and street art of London's creative district.
Boasting a few extra bedrooms, but a similarly excellent guest experience, the 131-bed Z Piccadilly is located in London's iconic Piccadilly Circus.
The Technology
Looking for a system refresh and an additional content offering in their Shoreditch and Piccadilly properties, Z Hotels approached AV technology partner, Airwave.
With both hotels' TV inventory (Samsung 690 hospitality series) having plenty of gas left in the tank, Airwave's remit was a refresh of the guestroom entertainment system (GRE), with only minor hardware installation necessary - this consisted of 23 x 50-inch Samsung 690 Series and a TV network upgrade to support refurbishment within Z Piccadilly.
In both properties, Airwave installed a Sky Brightbox, enabling the delivery of a Sky Select service.
Sky Select offers a tailored listing of premium HD channels, delivered from the hotel's comms room (negating the need for cumbersome in-room hardware) and providing a compelling value-added viewing experience.
The implementation of an Otrum Mirage GRE, superseded both hotels' aging incumbent systems. The systems were designed in accordance with Z Hotel brand standards, but individually populated to suit the differing requirements of each hotel. A key requirement across both properties was the design of a page to facilitate guest sign-up to Z Hotel's membership scheme. This was implemented via a QR code, enabling a quick and easy sign-up vehicle via the guest's smart device.
Z Membership is a fantastic scheme, rewarding guests with a series of discounts and benefits, and rewarding the hotel with increased guest engagement and return stays. Everybody's a winner, thanks to a simple on-screen sign-up!

Wayne Bowring, Head of Hospitality Sales, Airwave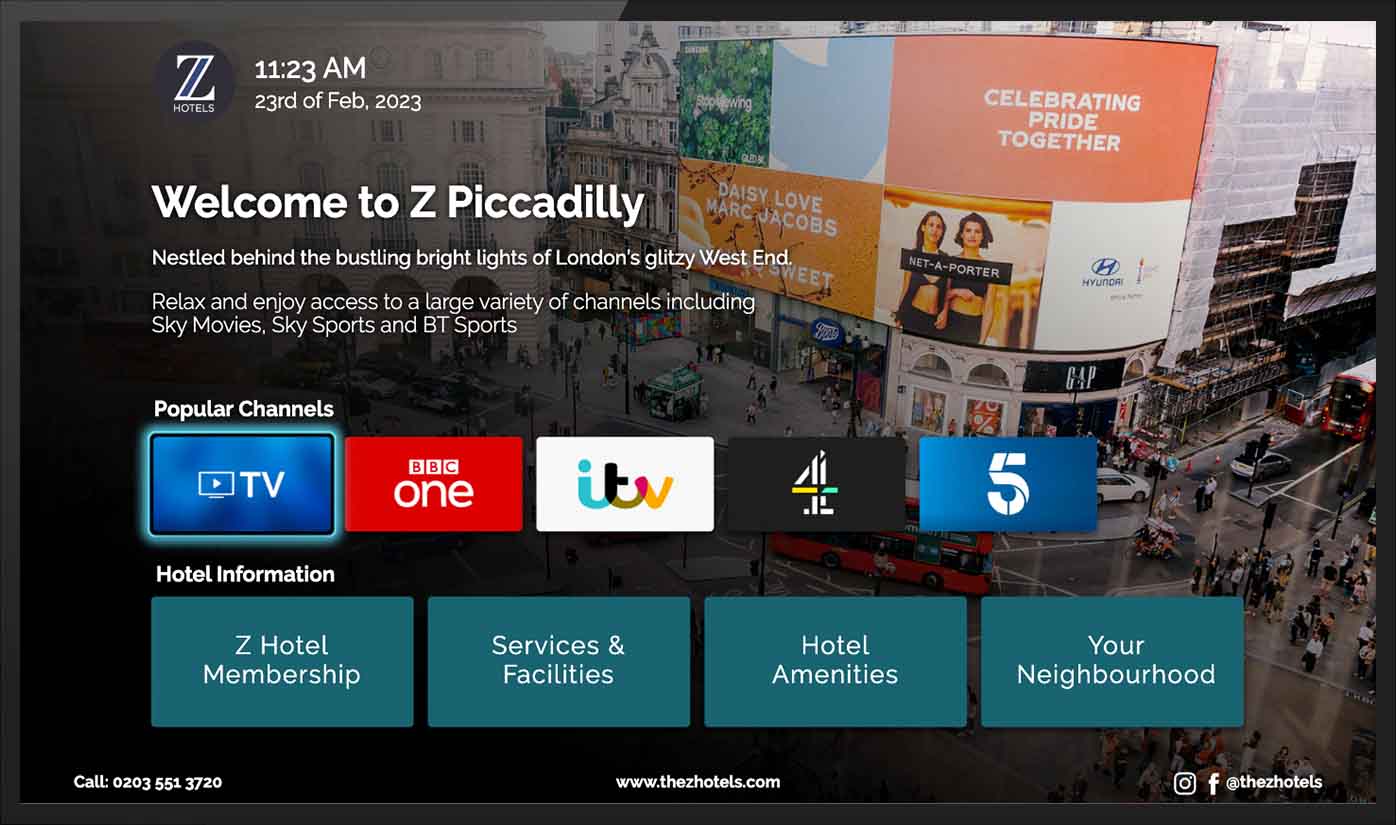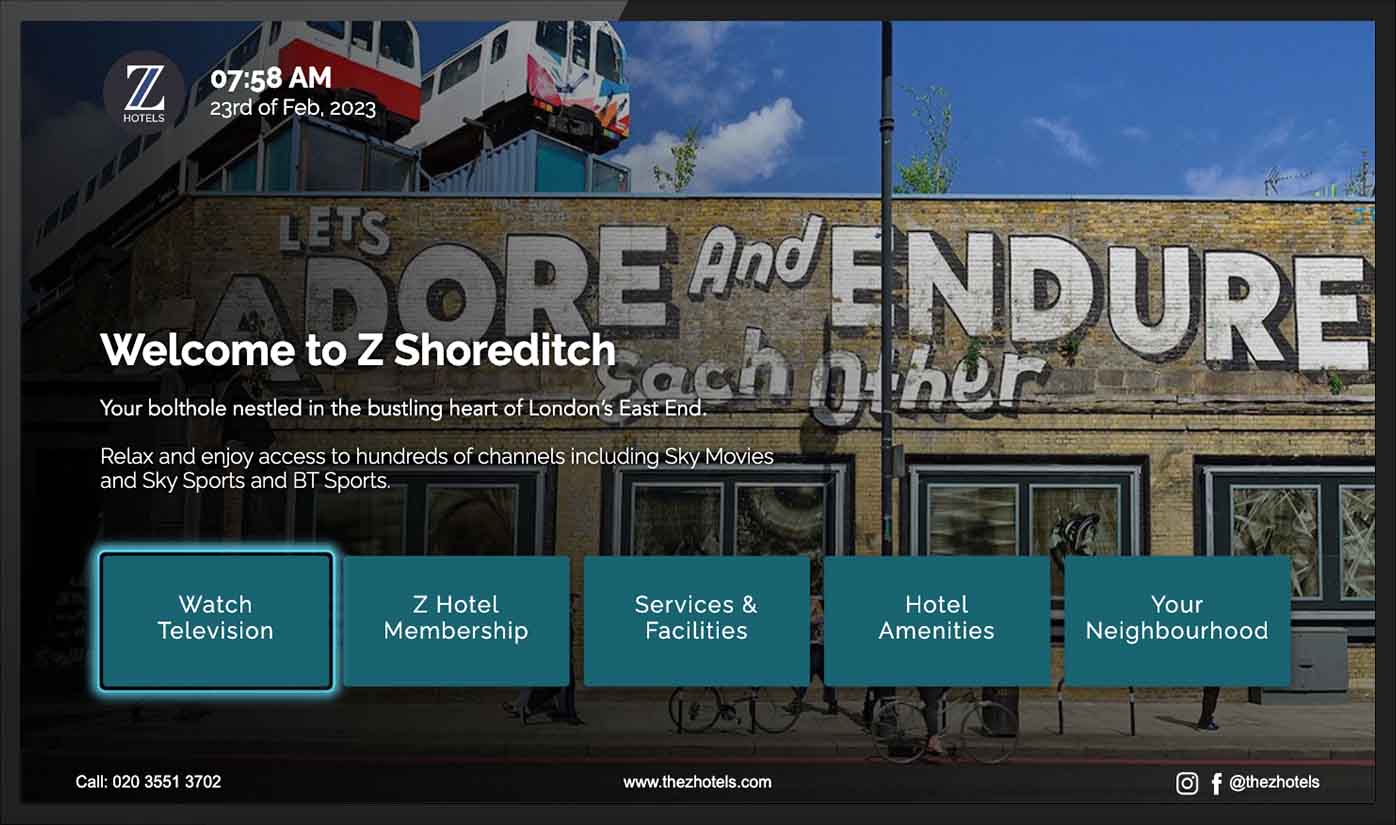 Airwave look forward to ongoing opportunities within Z Hotel's fantastic hotel portfolio. To find out more about the projects, or systems implemented, get in touch: info@airwave.tv or 01403 783 483.