Mirror, Mirror on the wall
25 March 2015

00:00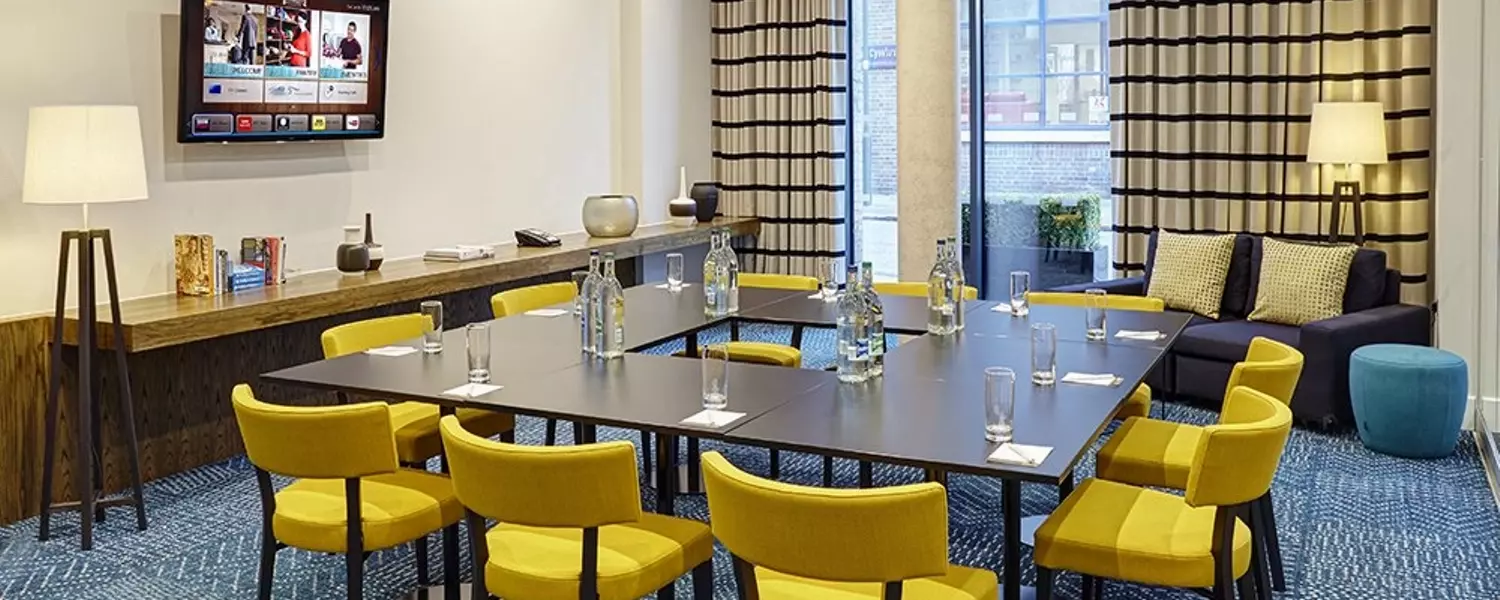 The latest addition to IHG's Staybridge Suites portfolio (Vauxhall, London) has opened it's welcoming doors.
Promising an even warmer welcome than usual, in this latest site's case. Along with the friendly and attentive Team Members, Waggers the dog is on hand to welcome you to your home from home experience.
Focusing on longer stay guests, the property offers all of the amenities modern day travellers expect, and a few they won't.
With a fantastic array of cutting edge, guest focused technology and entertainment; guests really are put in control of their digital experience.
Working closely with Cycas Hospitality to create an innovative guest experience, Airwave Europe have created an industry first solution.
Focusing on the guest entertainment fundamentals, a wide range of Free-to-Air SD and HD domestic and International TV channels were combined into an extensive line up of live TV. Offering a home form home viewing experience for the guests and no subscriptions or piles of Satellite decoders to house and maintain for the hotel team, it's a taste of how things should be.
Class leading Wifi is as critical as a comfy bed these days, so a fully AC certified Ruckus installation was provided. Offering the most reliable device connections and blistering speed, along with 100% coverage of all guest rooms, this is how Wifi really should be designed, installed, and supported.
Finally the in-room TV was absolutely key. Being the focal point of the guests interactive experience, the correct choice was essential. 40" Samsung SMART Hotel TV's were selected to provide the extensive TV channel line up as well as the richest SMART TV experience available in hotel rooms. The full UK lineup of Catch-Up TV service are available, along with a great range of News, Sport and Lifestyle Apps.
The integrated LYNK SINC Guest Information solution means the TV's look great, fully branded in the Staybridge Suites welcoming colours. The system provides guest with an easy to use, reliable and extremely cost effective TV experience.
The final piece of this 'next generation' hotel room solution was to incorporate a truly cross platform mobile device streaming and Screen Mirroring experience. Both Apple and Android users are offered a fully compatible mobile device streaming service. Even iTunes Store and Google Play Store content can be enjoyed on the big screen thanks to a bespoke AppleTV/SMART TV solution.
James Coonan, Business Development Manager at Airwave quoted, "It is great to be able to offer the option for guest to mirror their mobile devices onto the big screen. Tablets, laptops or phones, this really gives the guests the sense of feeling at home".
Airwave worked with RoomNet to deliver high speed internet throughout the hotel to both staff and guests, with Wireless access points placed strategically in all guest rooms as well as public and back of house areas.
Our guests are able to travel with their downloaded music, movies and favourite TV series wherever they go" says General Manager, Giovanni Valentini.

So to find out who really has the best solutions of them all, contact us on 0845 555 1212 or info@airwave.tv