Signage at Park Plaza Victoria
15 August 2019

09:06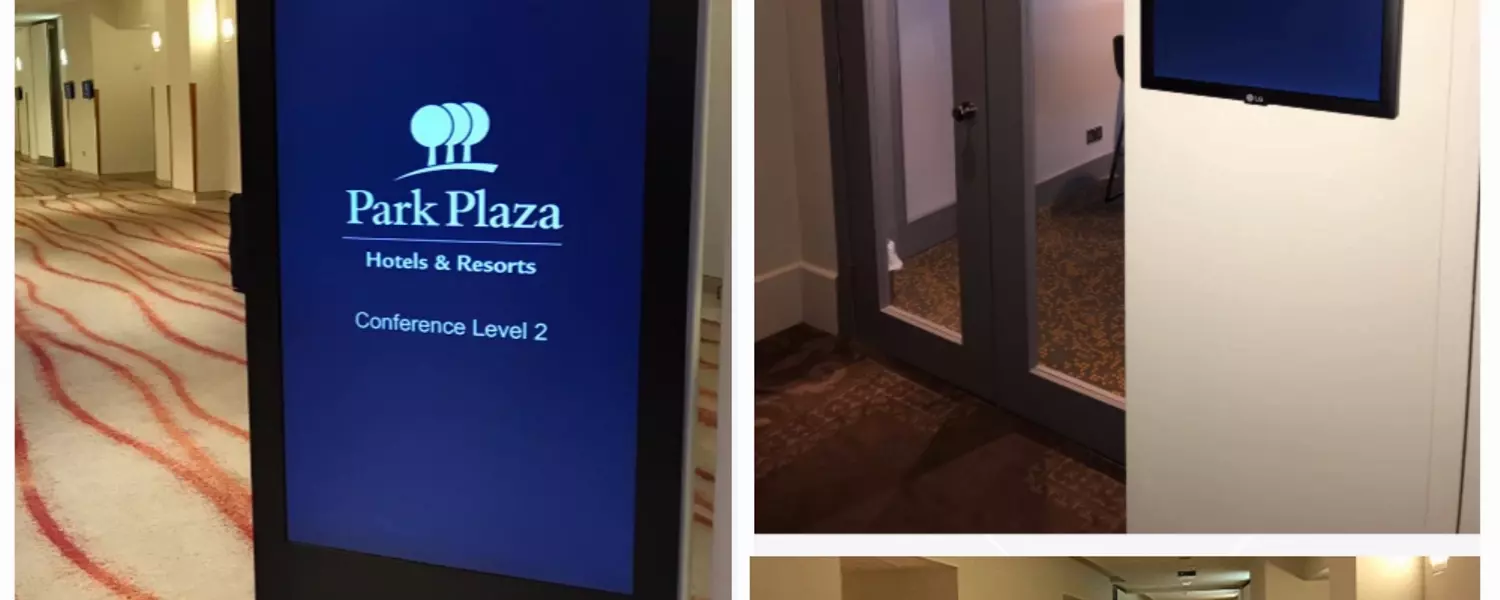 The Project
The 299-bed Park Plaza Victoria is located a stone's throw from London Victoria station, ideally situated for bus, tube, train and plane. As such, the stylish hotel attracts a significant amount of business and conference travellers.
Holding the Meetings Industry Association's AIM Gold accreditation - Park Plaza's Victoria property boasts the ultimate benchmark in meeting facility quality.
Featuring 15 meeting rooms and the spectacular Victoria Suite, capable of hosting up to 550 guests, a state-of-the-art signage system was needed to facilitate the movement of guests within the meetings area. Having provided a guest-room TV system a couple of years prior, Airwave was again approached to fulfil the meeting room technology requirement.
Software
"Key to the remit was simple, intuitive signage management software" said key account manager Wayne Bowring "as you might imagine, the hotel deals with an enormous meeting footfall, the system that manages this needs to be foolproof!"
With this in mind, Airwave recommended and implemented Otrum signage software Otrum's cloud-based drag and drop content management system provides a powerful, minimal effort, communication tool.
Hardware
Airwave recommended a mixture of both Samsung and LG signage displays, installing large format displays from Samsung and tablet-sized displays from LG. Most displays were flush mounted to the wall, minimising the hardware's footprint. The full signage inventory as follows:
2 x 49" Samsung
PM49H Series
display, mounted on a single sided free standing signage kiosk.
The screens were installed in a variety of locations, including the Executive Lounge and outside each meeting room.
To find out more about Otrum signage software or Airwave's portfolio of signage hardware, get in touch: info@airwave.tv or 0845 555 1212