Philips & Airwave - Shard Technology Showcase
22 March 2018

10:44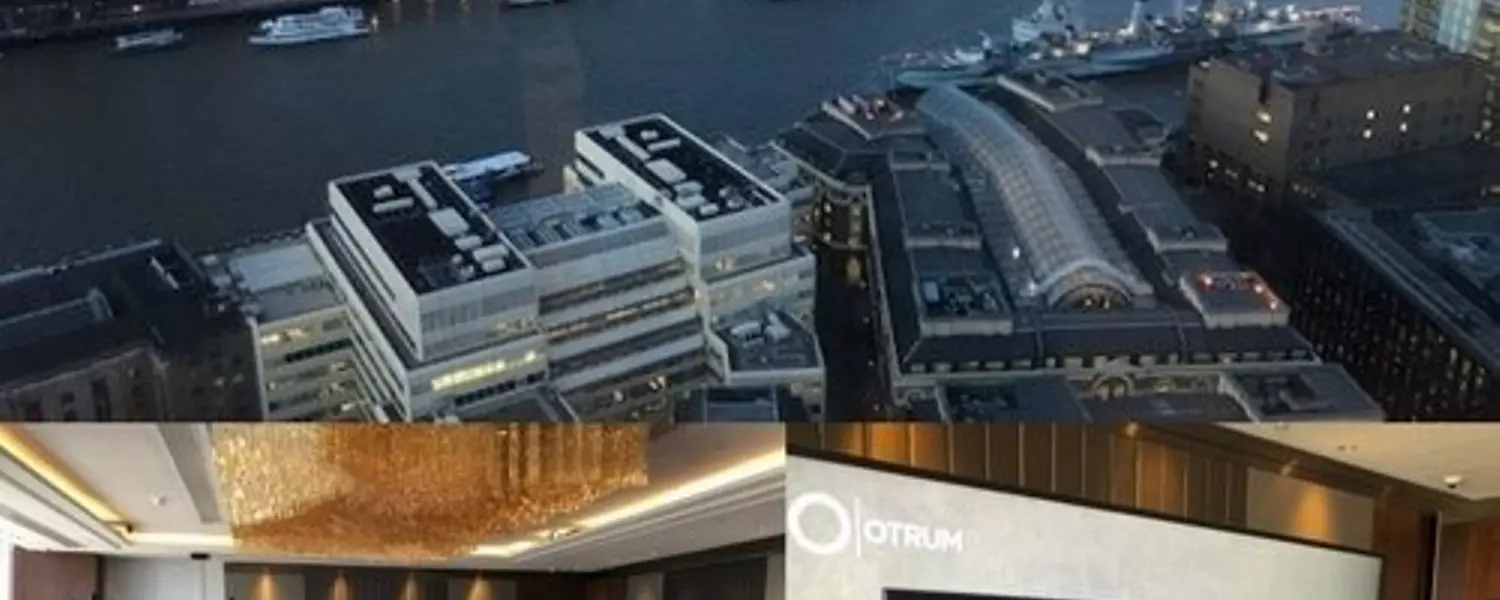 Friends and Partners
Airwave and Philips have enjoyed a close relationship since the start of Airwave's business a number of years ago. On Wednesday 21st March 2018, the two companies combined to present a showcase of the Philips and Airwave portfolio of digital signage products and services.
Having previously supplied hospitality technology into the Shard's Shangri-La, the Ren Ballroom, located on the 33rd floor of London's highest building, was the perfect choice to provide partners and customers with an experience to match the majesty of the view.
Philips Digital Signage Displays
Philips signage products on display included:
1 x 3 BDL4988XC video wall configuration - 49" LED video walls with ultra narrow bezels, IPS display technology and 24/7 operation functionality.
2 x 75BDL3000U - 75" high-brightness LED displays boasting 4k ultra HD resolution at an impressive 3000 nits brightness - perfect for shop windows and outdoor environments.
1 x 55BDL4015T - 55" multi-touch display, powered by Android and offering interactivity via automatic touch recognition - ideal for schools, universities, the corporate sector and meeting rooms.
1 x 1 BDL5588XC video wall configuration - 55" LED video walls with ultra narrow bezels, IPS display technology and 24/7 operation functionality. Originally planned to be a 2 x 2 configuration, a cracked screen caused a last-minute change of plans - accidents do happen! - luckily Philips provide on-site, de-rig and swap installation service.
2 x 2 49HFL2849D - part of Philips' hospitality television range, the Studio Line TVs were mounted in a 2 x 2 video wall configuration, showing looping content from a USB stick.
End-to-End Digital Signage Service
Keen to remind customers that Airwave is not just a display provider, key partners and colleagues presented at the event:
Otrum - provide market leading software solutions for TV, digital signage and guest mobile devices. Guests were treated to a demonstration of Otrum's powerful, yet intuitive software systems.
Alchemy Digital - working as part of Airwave's extended team, Alchemy provide content services, enabling the maximising of impact, relevance and clarity across digital signage networks.
Quividi - for organisations looking to maximise the effective of their advertising in a clever, measurable way, analytics enable the measurement of audience engagement interaction via face and proximity recognition.
Teamviewer - connecting people, places and things around the world on the widest array of platforms and technologies.
A Good Day Well Spent
The event concluded with a trip to the 72nd floor and a careful walk around the Shard's viewing platform. As Airwave, Philips, partners and customers eyed London's busy bustle from soaring heights, minds were buzzing with lofty digital signage plans and aspirations (we hope anyway!)...
Digital signage reduces operating costs, increases revenue streams and engages customers. It's compelling technology and here to stay. Airwave offer Philips' full portfolio of digital signage displays at industry-leading prices. For product demonstrations or further information, get in touch: info@airwave.tv or 0845 555 1212