The Queens Hotel, Leeds
24 May 2022

08:20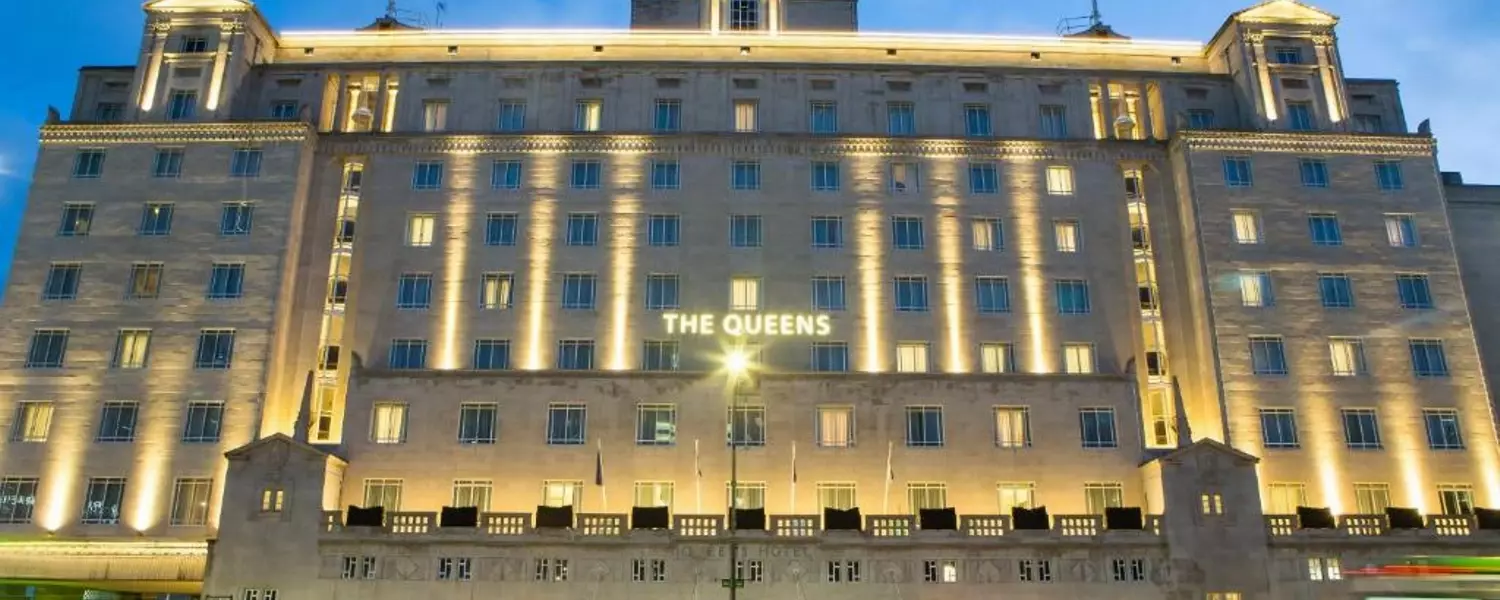 The Brand
The Q Hotels Collection consists of 21 four-star hotels and resorts, located across England and Scotland.
The Hotel
Acting as City Square's focal point, the stunning Queens Hotel, Leeds is one of Leeds' most famous landmarks.
Following a £16 million makeover in 2021, the art deco styled property, features 232 stylish bedrooms, 13 event spaces, a restaurant, cafe, gym and a social & workspace hub.
The Technology
Queens Hotel wanted a smart TV system with content casting functionality, however the hotel's network infrastructure was not up to the task. With this in mind, we proposed a system based on DOCSIS technology.

David Taylor, Key Account Manager, Airwave
DOCSIS (Data Over Cable Service Interface Specification) is an international telecommunications standard that enables the delivery of an IP service over coaxial cable. Simply speaking, this allows a hotel to distribute smart services over existing coaxial cabling.
DOCSIS is particularly advantageous in old or listed buildings, or indeed any property where cabling upgrades would prove expensive or disruptive.
Having implemented a DOCSIS headend in conjunction with an upgrade of the hotel's RF network, Airwave set about onboarding DOCSIS in conjunction with the 49-inch LGUT661H (alongside a number of 55-inch US662H displays in installed in the hotel's premium rooms and suites).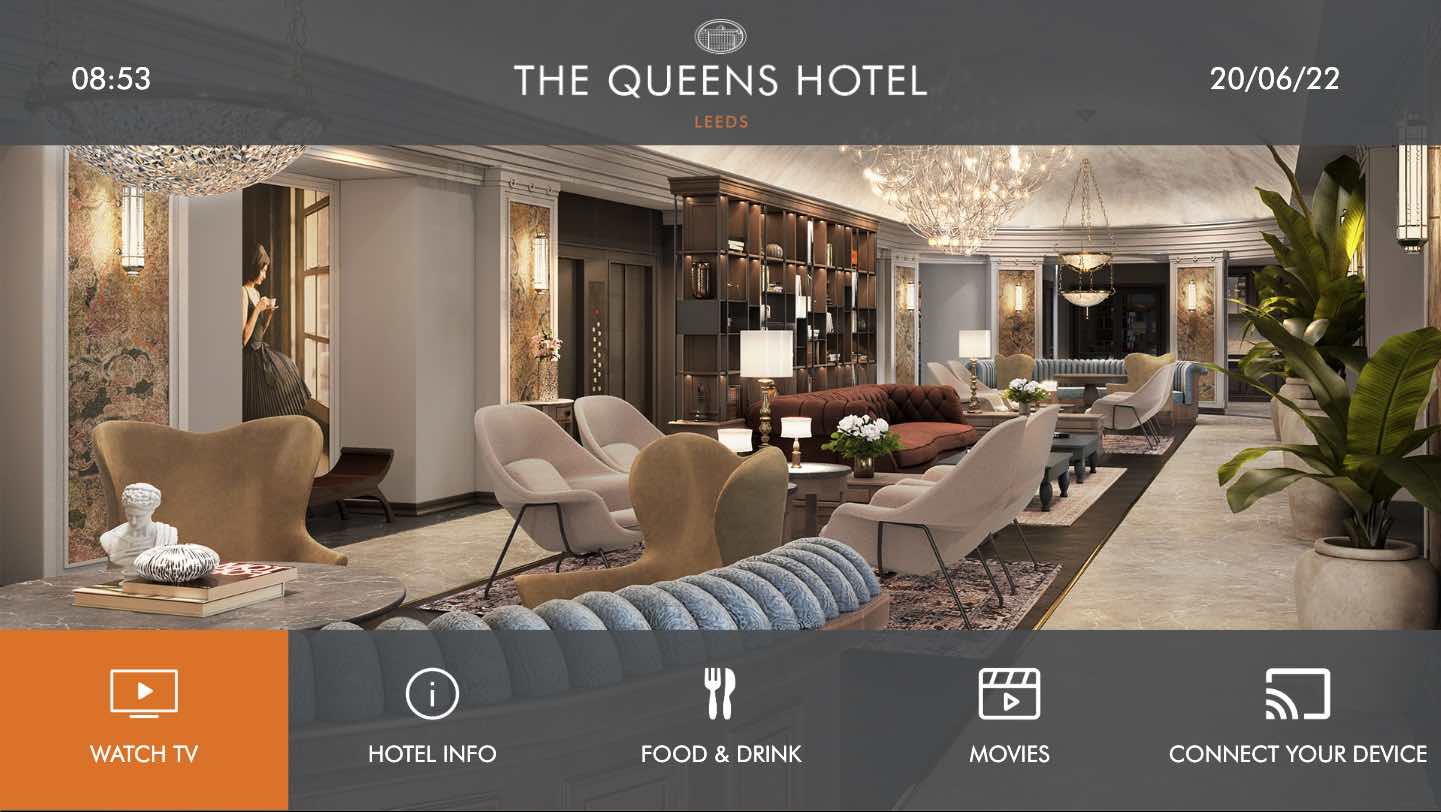 An Otrum Mirage interactive information system was embedded on each display, with the bespoke designed menu structure featuring a number of information pages, and OTT features including hospitality certified Google Chromecast and cloud-based video on demand app, Airtime.
Recognising that linear TV is still important in the hotel room, Airwave implemented an EPG (electronic programme guide), provided as a feature of the Otrum system.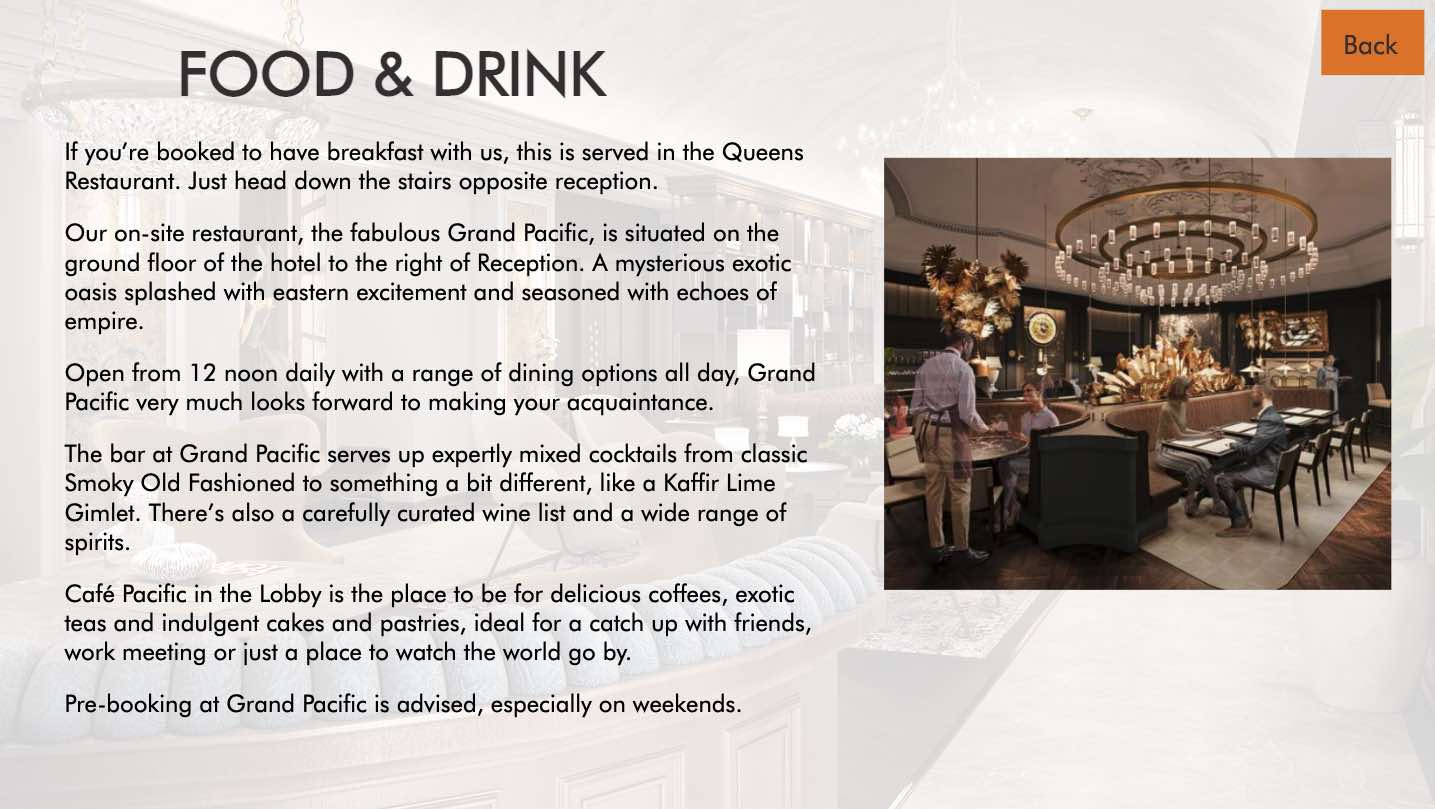 The Queen's Hotel Leeds hosts the fabulous Grand Pacific restaurant and bar space.