The Apex of Guest TV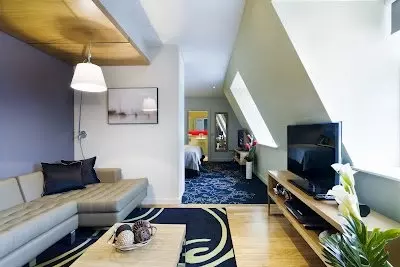 Apex Temple Court Hotel is a 4 star luxury hotel just off Fleet Street, London. The stylish hotel boasts 184 luxurious bedrooms and suites, a restaurant and bar, exclusive Club lounge and gym, all centred round a grand courtyard.
Airwave installed an IRS system into the hotel allowing the reception of terrestrial Freeview TV channels and satellite delivered International channels, all on the same coaxial network. This was installed in combination with a Samsung SIRCH head-end; allowing the hotelier to select the channel listing for all rooms from a central point and distribute throughout the hotel. In the suites and deluxe rooms, Sky HD was also installed, offering the widest range of entertainment available.
Airwave supplied the latest Samsung 40" LED screens and CMS1 software, allowing the hotel to broadcast information, news and services to guests on their in room TVs. Guestrooms also boast Teleadapt Media Hubs, allowing hotel guests at Temple Court to connect their devices and play out their own personal content on the TV screens.

Andrew Jacques, IT Director at Apex Hotels, commented: 'Airwave's technical expertise provided a much improved and cost effective solution. Apex Hotels now offer an extensive number of UK and International channels. Airwave also helped with providing an innovative in room Sky HD and 3D solution to add an extra touch of luxury to all of the deluxe rooms. In short, Airwave provided a great complete service.'