room2 Belfast
12 October 2023

11:18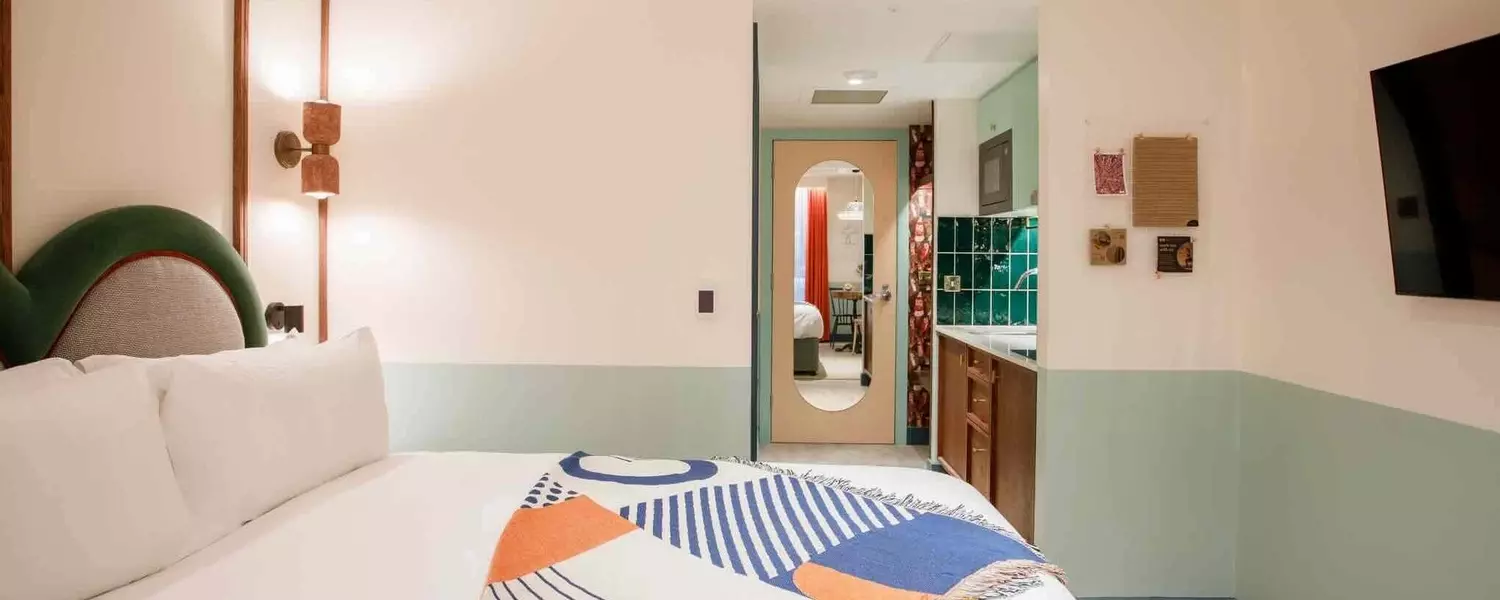 The Brand
Born in 2015, Room2 is the world's first 'hometel' brand, combining the comfort and flexibility of home, whilst offering the best bits of a hotel.
Our purpose is to give people a place to live, not just stay for the night.

room2
Operating 4 properties (Chiswick, Hammersmith, Southampton and Belfast), room2 plan to open 5,000 rooms across the UK by 2030 - with short-term plans to open sites in York, Manchester, Glasgow, Liverpool and Fulham.
The Hotel
With 175 rooms, 4 collaborative spaces, a restaurant & bar and a tea experience room, room2 Belfast is the fourth room2 site to open.
Guestroom kitchens, laundry & ironing facilities and work stations offer a home-like experience, and naturally, Airwave was on hand to assist with the implementation of a home-from-home television system.
The Technology
Enabling guests to watch their own content on the in-room TV, hospitality certified Google Chromecast is the protagonist in the new system, allowing guests to stream from apps (such as Netflix, Amazon Prime, BBC iPlayer, YouTube etc). Essentially, this unlocks an infinite amount of content, and provides a vehicle for 'watch what you want, when you want' viewing.
For guests more into the traditional hotel VOD experience, Airwave also implemented the cloud-based VOD app, Airtime, providing new-release blockbuster movie content, on a pay-to-watch basis.
With more content than you can shake a stick at, room2 needed a vehicle to store the various options. This was provided by an Otrum Mirage guest entertainment platform.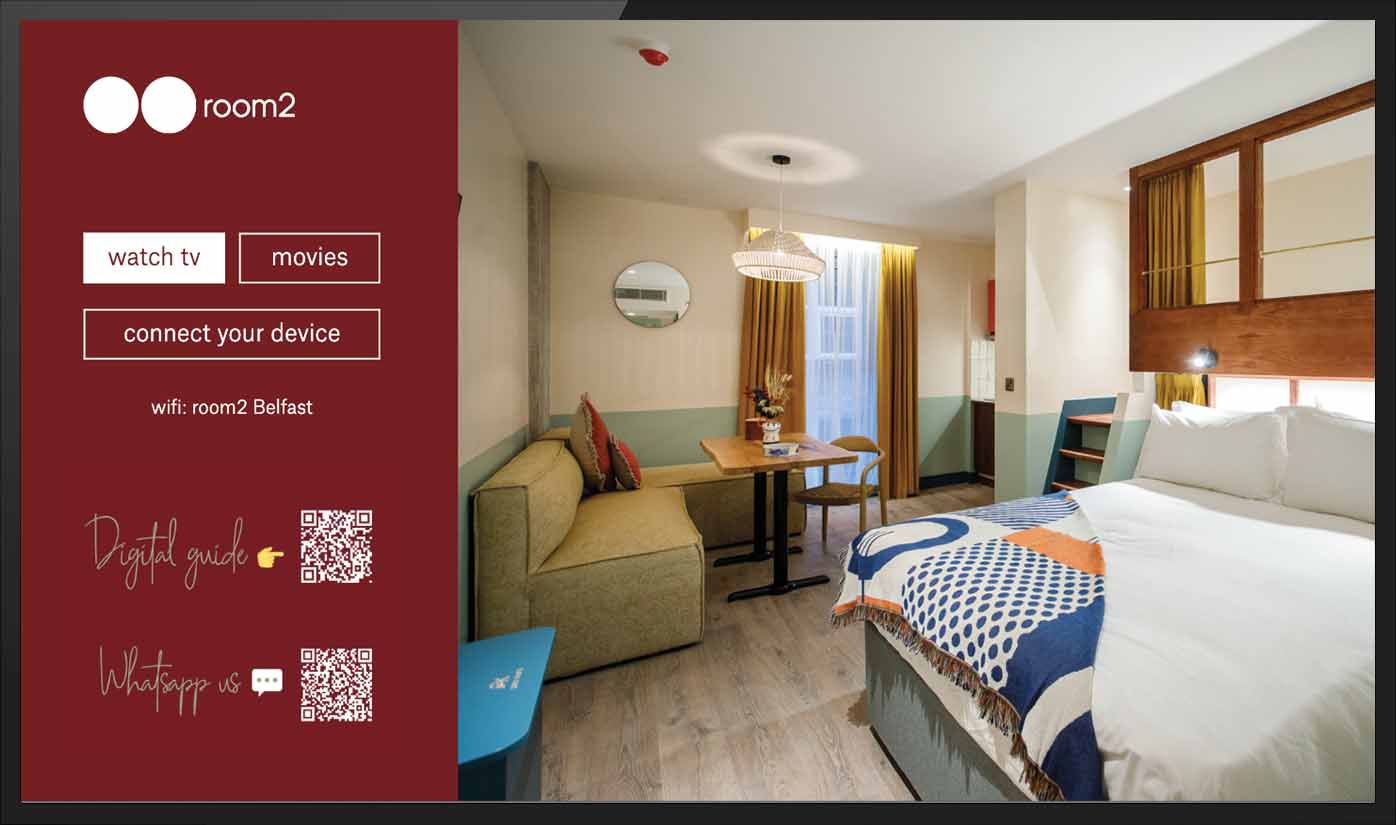 The guest interface was built on a simple and sleek aesthetic, offering easy access to the three types of content on offer.
QR codes were incorporated within the design, further unleashing the power of the smart device, providing hotel information and a handy, speedy contact point for guests (ideal for those that don't fancy verbal interaction).
Fronting the system, Airwave flat-to-wall mounted 43-inch Samsung AU800 hospitality TVs, mounting 50-inch AU800s in the property's suites.
Finishing off the installation, Airwave supplied a trolley mounted 50-inch Samsung AU7100 display, integrated with a Bose VB1 videobar.
Bose's videobar is designed to provide premium audio and video to huddle spaces and meeting rooms. Featuring six automatic beam-steering microphones and a ultra-HD camera, it was the perfect product for room2's collaborative spaces.