Room2 Chiswick
04 November 2021

10:27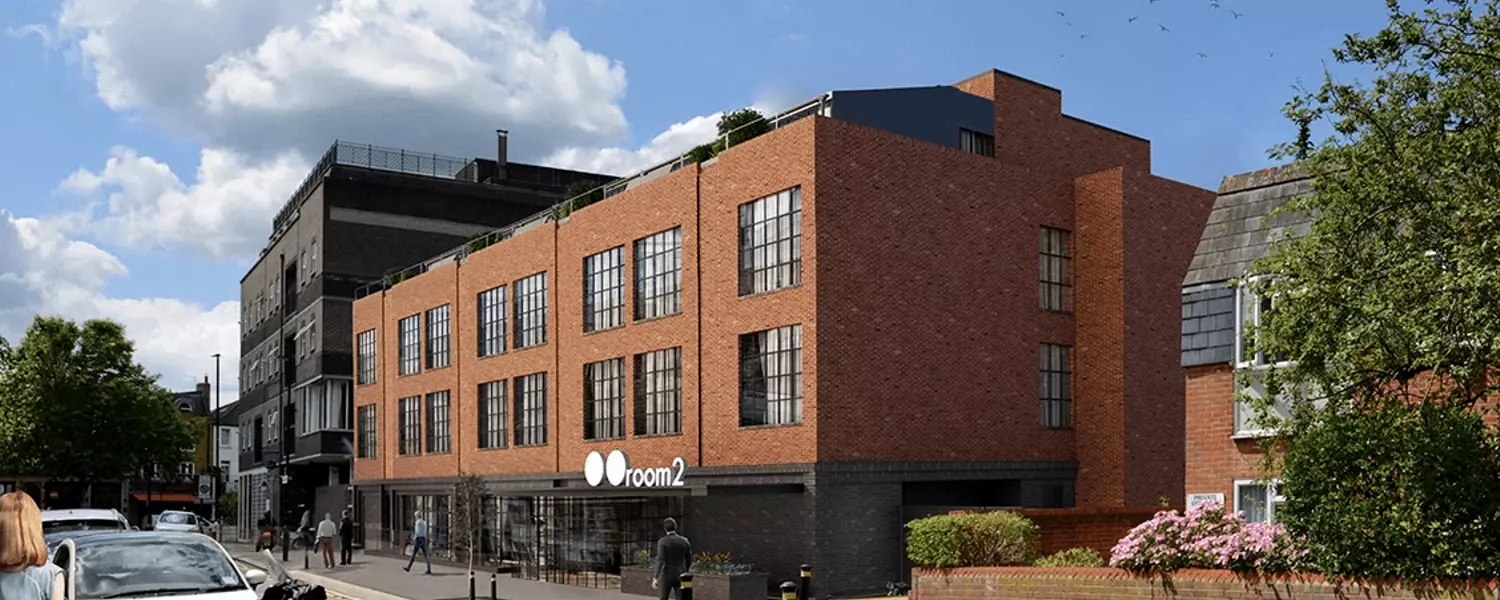 The Brand
Room2 is the world's first 'hometel' brand, born from the realisation that guests increasingly strive for the homeliness of AirBnB, but with the services and quality assurance of a hotel.
Looking to 'give people a place to live, not just stay for the night,' Room2, provide guestroom environments that offer a true home-from-home experience
The Hotel
Room2 Chiswick marks the third of the brand's growing estate, joining properties in Southampton and Hammersmith.
Surrounded by cafes, restaurants and boutique shopping experiences, the Chiswick site offers 86 bespoke designed rooms, each with a kitchenette.
In line with Room2's commitment to sustainability, Room2 Chiswick lays claim to being the first fully net zero hometel, with all carbon emissions from construction and operation equal to zero.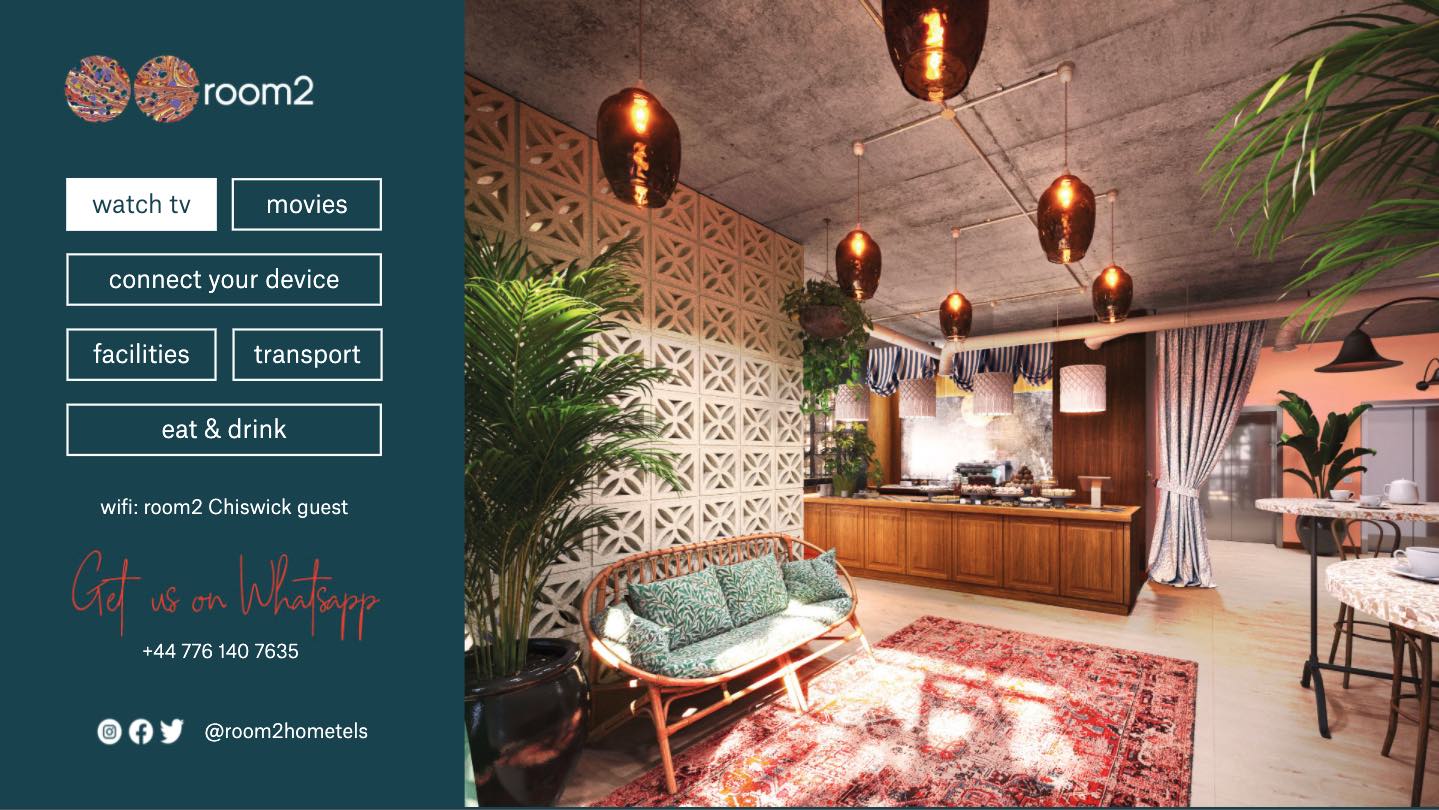 The Technology
Airwave evangelise a home-from-home experience when recommending and designing guest entertainment systems, so Room2 Chiswick's remit of exactly that, was delivered with minimal fuss and maximum efficiency.
Otrum's Mirage software provided the platform for a guest entertainment system, delivered on (wall-mounted) 43-inch Samsung ET690 Series hospitality TVs.
Mirage provides a new benchmark in functionality, offering an API centric platform and limitless design possibilities. This was taken full advantage of, as Airwave's design engineers built a user interface with a homepage and ten additional pages, including access to hospitality-certified Google Chromecast and cloud-based VOD app, Airtime.
The inclusion of Chromecast allows guests to cast content, from APPS such as Netflix, BBC iPlayer, Amazon Prime etc, to the guestroom TV - offering a real home-from-home television experience.