Cove Centrum, The Hague
19 July 2022

14:35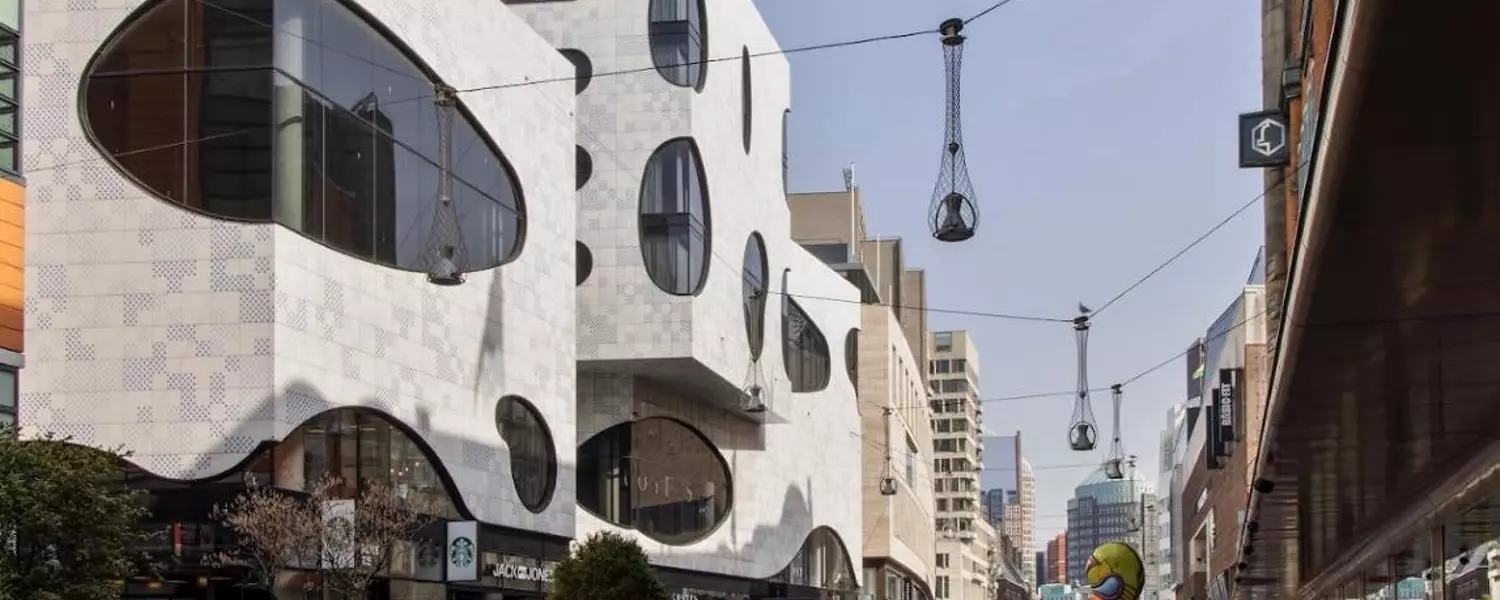 The Brand
Part of the Edyn collection of lifestyle aparthotel and serviced apartment brands, Cove embodies the notion of flexible living, offering carefully designed, uncluttered serviced apartments in city centre locations.
With 9 properties across the UK (London, Liverpool, Manchester & Bristol) and the Netherlands (Amsterdam & The Hague), Cove plan to expand across the UK and Europe over the coming months and years.
We believe in simplicity, beauty and efficiency. An uncluttered aesthetic and a focused philosophy. The things you - our guests - really care about, rather than every bell and whistle.

Cove
The ApartHotel
Cove Centrum, Passage is located in the centre of political powerhouse, The Hague, amidst the retail and commerce of the city centre, yet a short bike ride to a sweeping stretch of white-sanded beach.
Situated in an iconic building, Cove Centrum offers design-rich, modern apartments, perfect for both leisure, families and business. With community in mind, a number of communal & co-working spaces allow guests to work, rest and play, in a trendy high-ceilinged environment.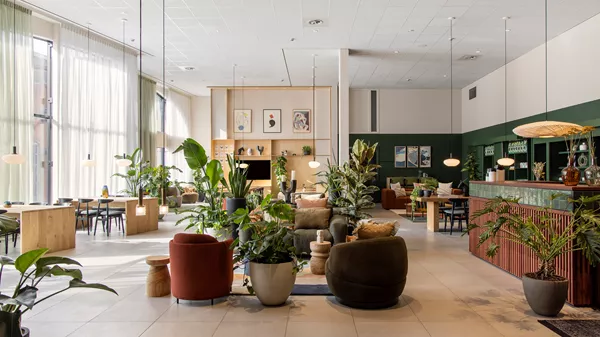 The Technology
With a focus on leisure travellers and families looking for self-contained accommodation, Cove believes in simplicity, beauty and efficiency and a focus on the things that guests really care about.
With this in mind, Airwave set about designing a simple guest entertainment system, that focuses on the things that guests really care about!
Naturally, a clearly presented line-up of TV channels is key, this was implemented in conjunction with a multiday electronic programme guide, offering guests advance visibility of linear TV scheduling.
On-demand content was provided via a series of smart apps (including BBC iPlayer, ITV Hub, All4 and YouTube) and hospitality certified Google Chromecast - allowing guests to cast content from a smart device to the in-room TV. Also implemented, was cloud-based VOD app, Airtime, giving guests access to a catalogue of early-release blockbuster movies and programming content.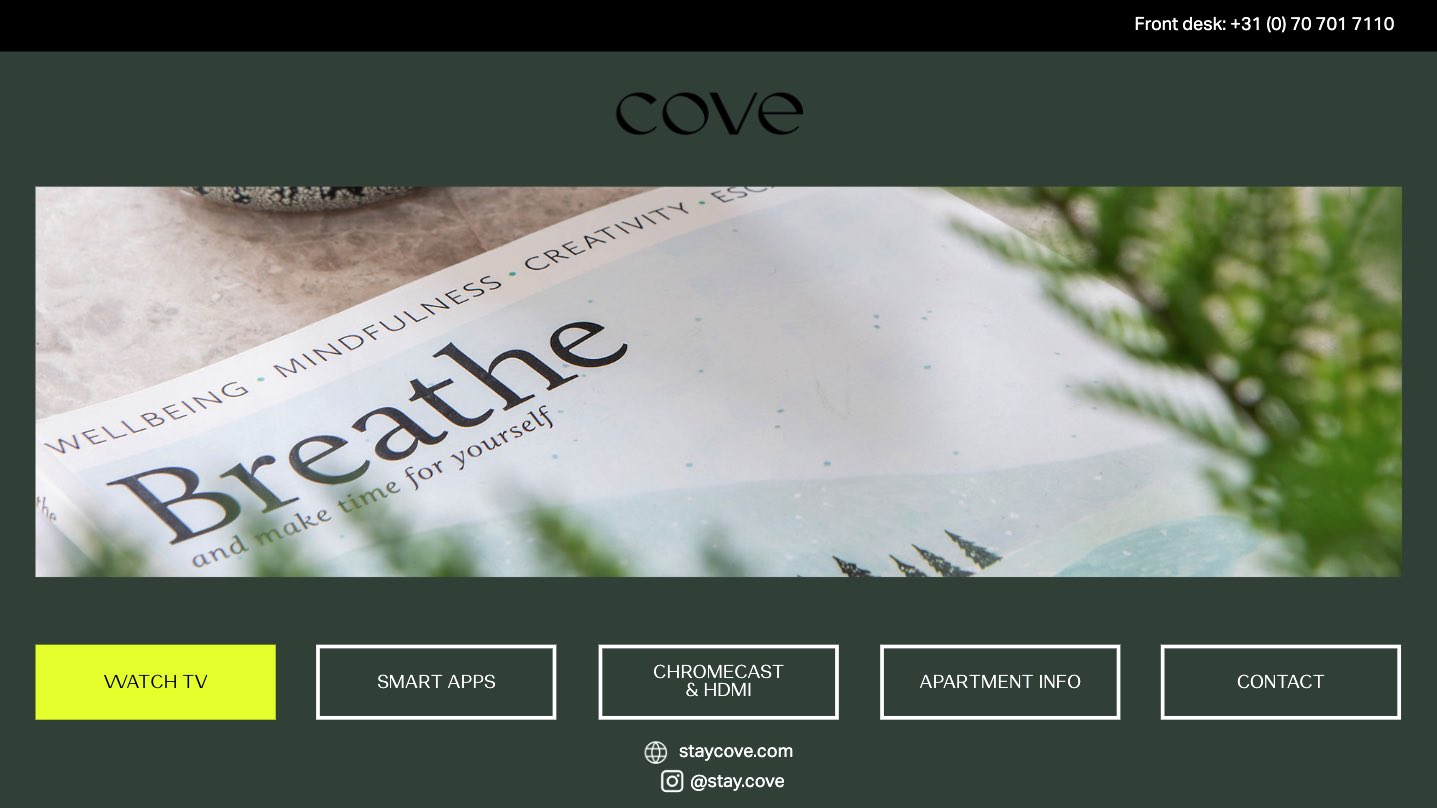 Otrum's Mirage interactive information system provided an able vehicle for all these features, housing the smart apps, Airtime and Chromecast on a user interface, alongside an information portal, including several pages of apartment information - such as cleaning schedules, utility info and a QR code, containing a series of appliance manuals.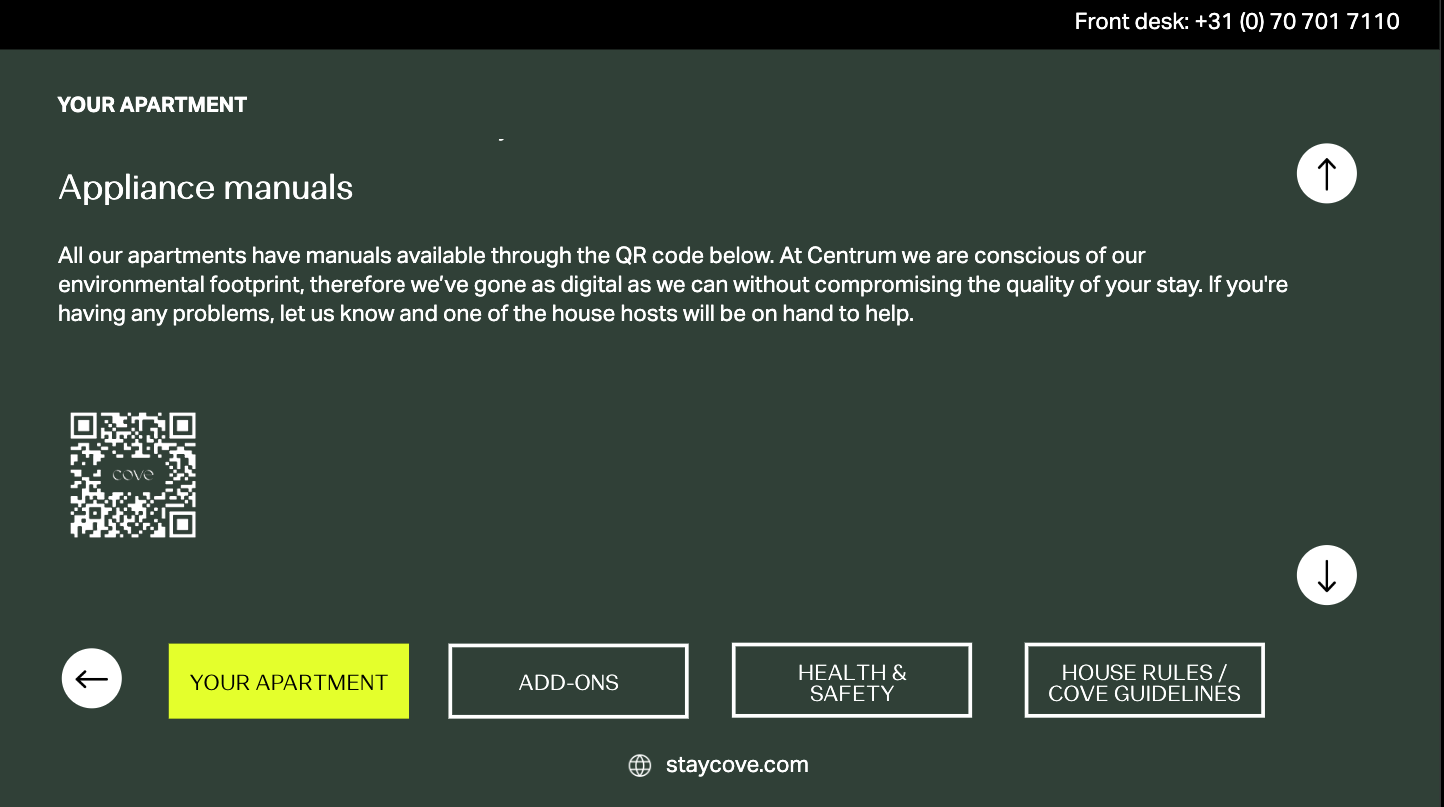 Having designed an information system in accordance to Cove's philosophy, Airwave wall-mounted 121 x 43-inch Samsung 690 Series hospitality TVs, across the building's five floors.