Limehouse Library Hotel London
23 June 2022

11:33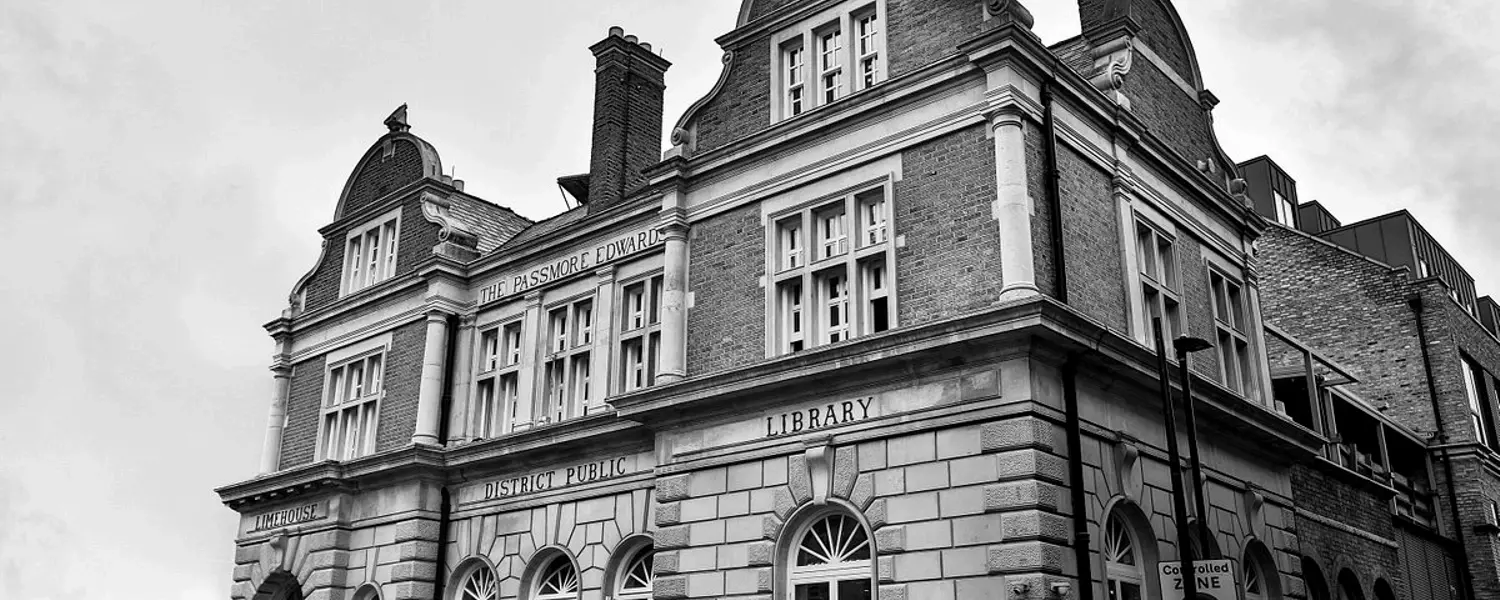 The Hotel
Having served over 100 years as a public library, the Limehouse library building saw a reinvention in 2022, opening as a multifunctional venue, hosting a boutique hotel, library and school of the culinary arts.
Situated just north of the river Thames in London's Limehouse district, the Limehouse Library Hotel's 75 rooms have each been named after a notable figure from history - famous personalities from the worlds of politics and the arts, of literature, science and philosophy, have inspired every detail in the room, from bed to bathroom.
If we're talking famous names from the past, it would be remiss to not mention John Logie Baird, who of course demonstrated the world's first live working television system.
The Technology
TV technology has moved on a little since Baird's big moment on a winter's day in 1926, and Airwave was glad to demonstrate accordingly, via the installation of a cutting edge TV system in the freshly refurbished property.
The implementation of an IPTV headend and reception infrastructure kicked off proceedings, enabling the hotel to curate a line-up of 24 international channels and Freeview.
These were proudly broadcast on LG hospitality TVs, with a mixture of 24, 32 and 43-inch LT661H and US662H Series TVs wall-mounted in the guestrooms.
Each room at the Limehouse is very different, so the flexibility of LG's hospitality TV portfolio - allowing us to install 24-inch TVs in the smaller rooms - was the obvious choice for the hotel.

Jon Farmer, Key Account Manager, Airwave Europe
Airwave embedded an Otrum Mirage interactive information system on each TV, providing guests with a series of information pages and additional functionalities.
Limehouse chose to use Mirage's slideshow feature, enabling a number of images to scroll on a carousel basis - the perfect feature to show off some of the characters on which the rooms are based - notable examples including Charles Darwin, Leo Tolstoy and Charles Dickens.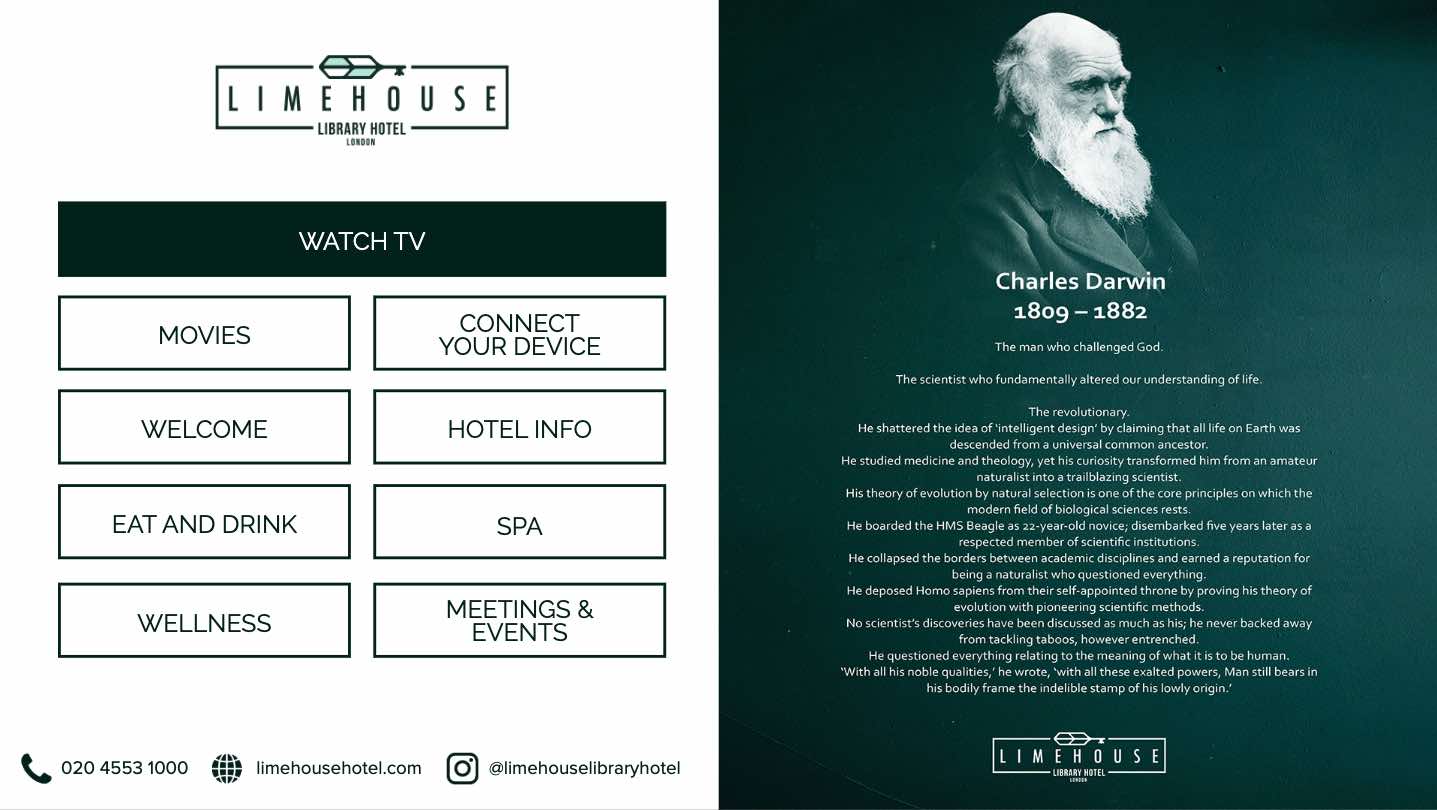 Airtime's cloud-based movie streaming app was also implemented, and housed via a "MOVIES" button on the user interface, this sits next to a "CONNECT YOUR DEVICE" button, enabling guests to use a smart device to cast content to the TV, courtesy of hospitality certified Google Chromecast.